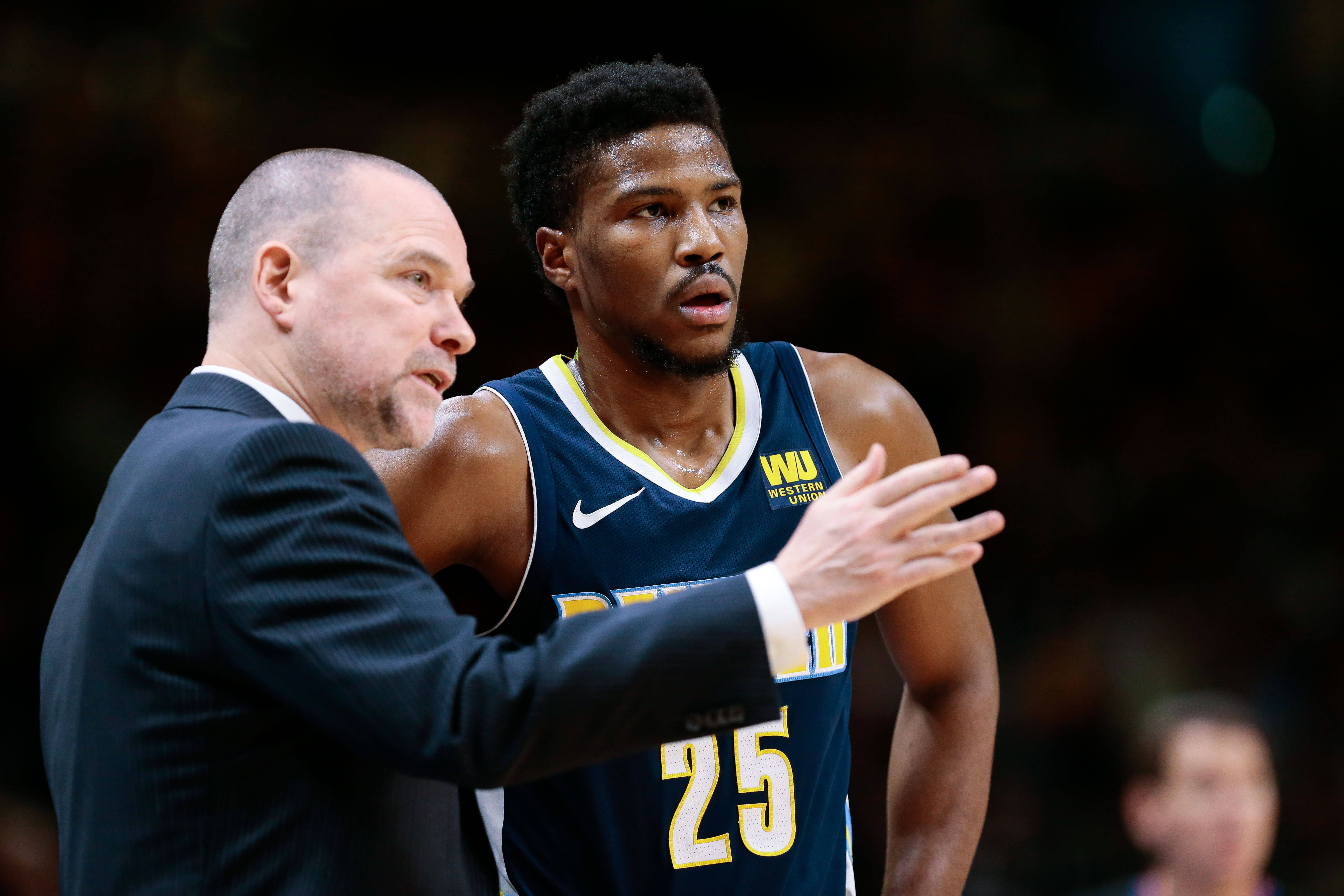 As the Las Vegas Summer League continues to draw closer and closer, the roster that the Denver Nuggets will field is beginning to take shape.
The first couple reports that surfaced confirmed that Andre Spight of the University of Northern Colorado and Kenrich Williams of Texas Christian University will join the Nuggets summer league roster in Las Vegas. Now, the rest of the roster is beginning to take shape as well.
First and foremost, there will be four players from the Nuggets current team on the summer league roster. Malik Beasley and Monte Morris will likely make up the backcourt while Tyler Lydon and Thomas Welsh — the Nuggets' newest second-round pick out of UCLA — make up the frontcourt.
In addition to them, Denver has also brought over Italian league standout Stan Okoye of Pallacanestro Varese to join the Nuggets' summer league roster as well. That makes seven players currently making up the roster that will be coached by Nuggets' assistant coach Jordi Fernandez.
Here is a speculated depth chart for the Nuggets' summer league roster of the players currently expected to play:
PG: Monte Morris, Andre Spight
SG: Malik Beasley
SF: Kenrich Williams, Stan Okoyo
PF: Tyler Lydon
C: Thomas Welsh
The Nuggets other second-round pick — former Kentucky Wildcat Jarred Vanderbilt — is still dealing with a foot injury that Tim Connelly thinks will keep him off of the summer league roster, but if he improves quickly, there is a very small chance he could play.
Same goes for Michael Porter Jr., who has said that he wants to play in summer league, but the Nuggets organization is being unbelievably careful with him. Friday was the first time that the Nuggets were able to get a good look at Porter Jr.'s back and no report has surfaced as to how they view his injury. Many are speculating that Porter Jr. could sit out the entirety of his rookie season, but nothing has been confirmed yet.
Juancho Hernangomez will also likely miss summer league as he continues to help the Spanish National team qualify for the FIBA World Cup, but nothing is confirmed for him yet either.