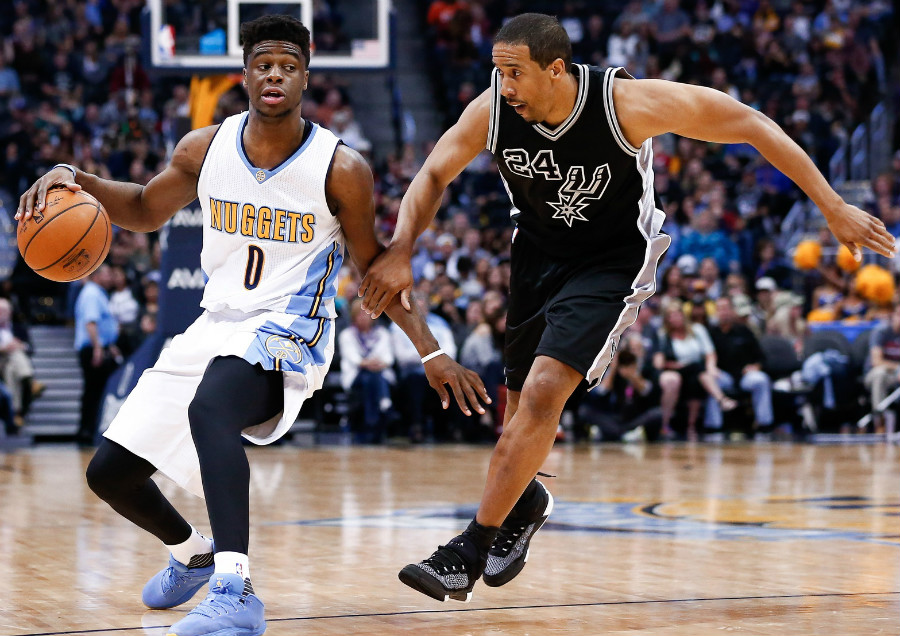 The Denver Nuggets did something that no other team in the NBA has done all season: They beat both the San Antonio Spurs and Golden State Warriors.
Yep, the Clippers, Thunder, Cavaliers and Raptors have all failed at completing the seemingly impossible task, and yet the Nuggets came through.
As it stands today, the Warrior and Spurs have a combined 135 wins on the year, which is more than the Nuggets have had in the last three seasons combined.
In typical Nuggets fashion, though, they came out, played hard and notched a win over one of the best team's in the NBA — minus four starters, of course.
"It was a great win," said head coach Michael Malone. "I saw us play a high level of defense, and I saw us take care of the basketball."
That is exactly what they did. They played a great version of team-oriented basketball, making extra passes, knocking down open looks and picking each other up.
"We are the only team in the NBA to beat Golden State and San Antonio, which is kind of amazing," said Malone. "I don't care if they rested all their starters or not, we still beat them … It was a team effort, to beat that team you have to have a team effort, you have to have discipline, and you cannot beat yourself, and I think we did a good job at that tonight."
The tone was similar in both wins, as the Nuggets were focused and kept their foot on the gas, something that a lot of teams fail to do when going up against San Antonio or Golden State.
Anyone know the only team in the league to beat both the Warriors and Spurs this season?

? ? #Nuggets pic.twitter.com/3EJkKxysQO

— Denver Nuggets (@nuggets) April 9, 2016
With the Nuggets out of playoff contention, maybe they can lend some words of wisdom to the seven and eight seeds in the Western Conference. Apparently nobody knows how to dethrone the kings better than they do.