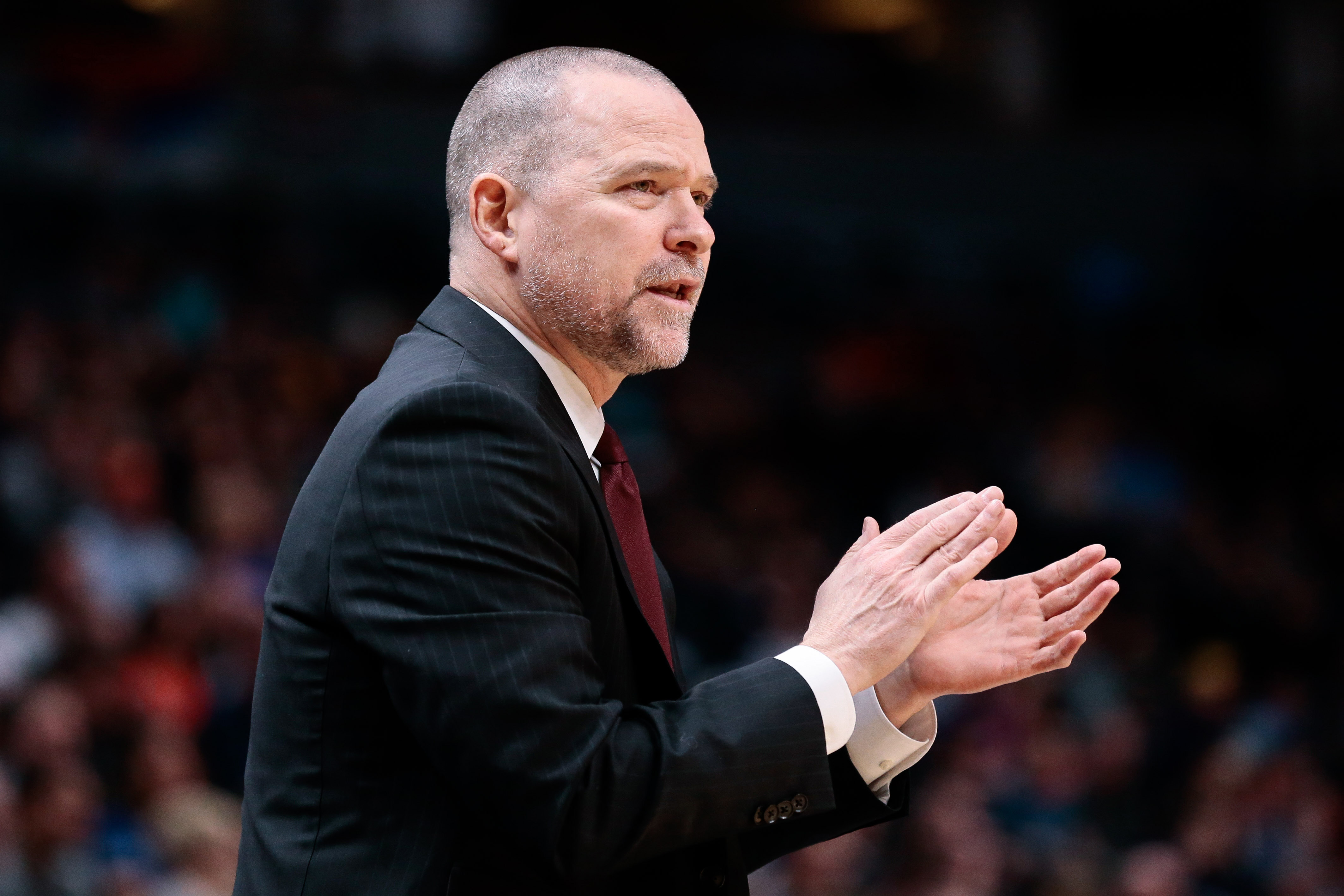 The Denver Nuggets are a team whose personality and tendencies are reflective of their star player. That dynamic is not unique to Denver, although Denver's star player, Nikola Jokic, is the embodiment of what it means to be unique.
Jokic is a player who can impact the game in myriad ways, almost all of which benefit his team. He's talented, exciting and capable of playing at the highest of levels against the very best competition, but he's prone to inconsistencies in his mental approach and his level of engagement. The Nuggets take after their franchise cornerstone.
There are games in which Denver shoots out of the gate; full of the enthusiasm and energy that you'd expect from a team built around young talent. They're capable of running teams off the floor in the first quarter and creating big enough leads that they are afforded excess breathing room as the game goes on — something this team needs in abundance given its horrific defense.
Denver is capable of erasing leads, but a young team with a poor defense and a tendency to turn the ball over doesn't want to be playing catch up. A hot start is key for this Nuggets team and head coach Michael Malone stressed how crucial that is in this morning's shootaround.
"We are 23-6 when we win the first quarter," Malone told the media after shootaround on Friday morning before taking on the Los Angeles Lakers. "We are coming off two losses in a row and in both losses we lost in the first quarter — at Dallas, and to Cleveland. Obviously, in Cleveland, we lost by 15 points. You don't want to build that kind of deficit early in games."
The poor start in the first quarter has been somewhat confusing. The Nuggets survived an absolutely brutal stretch of their schedule and remained in playoff position. Meanwhile, the only All-Star on their roster, Paul Millsap, has returned.
Regardless of any chemistry issues that may exist between Millsap and Jokic, one would have expected this team to come out of the gate firing in the month of March.
Even in Denver's two wins this month, their first quarter production dipped a bit. We're only four games into March, but Denver's first quarter offensive rating has dropped down to 115 — good for eighth best in the league — from their February mark of 120.1, which ranked second in the NBA. The offense faltering in the first quarter has led to a -11.2 swing in net rating from February to March.
Perhaps the lingering effects of a devastating Clippers comeback still permeated the locker room and bled into their performance of the floor, but the Nuggets had an opportunity to shock the world and push for home-court advantage in the playoffs not too long ago. It is odd that Denver has appeared as if they had very little to play for in the opening quarters of these games.
It's crucial that Denver return to form in the first quarter, especially against a Lakers team that presents a challenging matchup for Denver despite the disparity in talent on the rosters. Los Angeles is one of the league's best offensive teams in the paint, and they rank as an elite squad on the offensive glass as well — two areas that have plagued Denver at various points throughout the season.
The Nuggets need a strong opening twelve minutes in tonight's matchup. They don't want to be playing catch up to this Lakers team and there is no more room for error; time is running out.