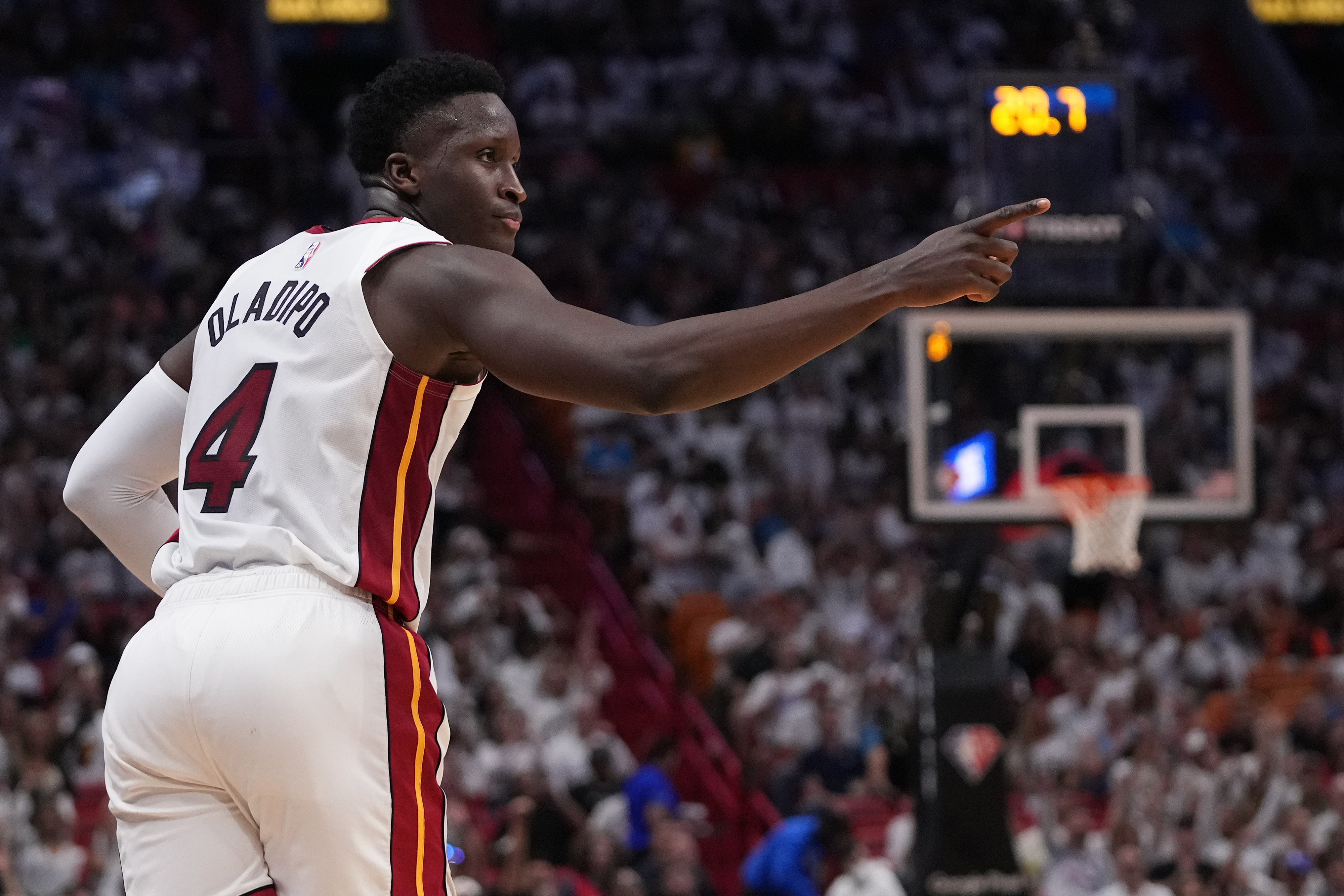 After the Denver Nuggets made a trade to acquire wing Kentavious Caldwell-Pope and guard Ish Smith from the Washington Wizards, the starting five is now locked in for the 2022-23 season.
Flanking Nikola Jokić, the two-time MVP center, will be two All-Star caliber teammates in Jamal Murray and Michael Porter Jr. The Nuggets have shaped their entire game plan around the dynamic scoring trio, and they believe in Jokić, Murray, and Porter growing together and playing championship caliber offense. Of that, there's little argument from me, just some nagging health questions with Porter (more on that later).
To supplement the defensive end of the floor, the Nuggets initially brought in Gordon to be their primary big wing and forward defender. Back in the 2020-21 season, the Nuggets were concerned about their ability to match up with Luka Dončić, LeBron James, and Kawhi Leonard in the Western Conference playoff race. They acquired Gordon, trading away their best guard defender in Gary Harris to facilitate the deal, and proceeded to run into three All-Star caliber backcourts in the last two playoff runs. Portland employed Damian Lillard and CJ McCollum. Phoenix employed Chris Paul and Devin Booker. Golden State employed Stephen Curry, Klay Thompson, and Jordan Poole. Denver got unlucky (on top of…well, the poor injury luck).
Now, the Nuggets have added another capable perimeter defender to their rotation in Caldwell-Pope. He's not an elite defender, but he's as close as the Nuggets were going to get on the trade market this year. He will be a capable defender in most every perimeter-oriented matchup, and he has bolstered that defense by shooting 38% from three-point range across the last five seasons of his career.
Of course, KCP is just one player. The Nuggets aren't done targeting additional wing players in free agency. Denver still needs additional perimeter defenders to supplement the rest of their rotation.
With Monte Morris and Will Barton out the door, it will most likely be Bones Hyland who assumes primary backup point guard responsibilities for the second unit. Hyland is a below average defender right now, but he's young and has time to figure some things out at the position. Ish Smith, who the Nuggets plan on keeping for next season, will most likely serve as the third point guard to continue pushing Hyland. Smith is a steady veteran with plenty of experience running second units. he will be a good tertiary option.
Outside of those two, as well as the starting five, the Nuggets have four other players on their full-time roster: Zeke Nnaji, Jeff Green, and rookies Christian Braun and Peyton Watson. Nnaji is a 21-year-old power forward that the Nuggets believe in, and his 43.9% career three-point shooting mark gives some credence to that belief. Green exercised his player option to remain in Denver. He will turn 36 in August, giving the Nuggets a veteran power forward they can deploy in a more sparing role than last season. Given that he and Nnaji play the same position, Green might not be in the primary rotation next year.
That leaves gaping holes in three spots in the Nuggets rotation: backup shooting guard, backup small forward, and backup center.
Braun and Watson may be good for the Nuggets in the years to come, but asking them to fill in as backups with no other plan has some disaster potential. Braun seems to be ready to contribute quicker that Watson, but that doesn't mean Braun should be counted upon for 20 minutes per game in a playoff series if the Nuggets can help it.
So, the Nuggets plan to especially address the backup wing rotation as soon as free agency opens. The Nuggets have a number of shooting guard free agents of their own in Bryn Forbes, Austin Rivers, and Davon Reed. All three will be given some consideration to return, with Rivers and Reed the likely preferences due to their defensive skills.
The Nuggets will also look outside of the organization to find a potential wing upgrade. Names like Bruce Brown, Cody Martin, Gary Harris, and Victor Oladipo have been bandied about by me on here. Oladipo in particular is an interesting name to monitor. He would give the Nuggets bench lineup another ball handler to play alongside Bones and alleviate some pressure on both the offensive and defensive end. Bleacher Report's Jake Fischer has referenced Denver as a team to watch as Oladipo picks his next team.
Lost in the sauce of today's trade was that @JakeLFischer reported that the Nuggets had some interest in Victor Oladipo at the taxpayer MLE.

I have no idea how a potential salary cap increase affects this.

— Ryan Blackburn (@NBABlackburn) June 29, 2022
On the backup center front, the Nuggets will consider re-signing free agent to be DeMarcus Cousins, who joined Denver during the middle of the season and helped stabilize the minutes with Jokić on the bench. Cousins wasn't perfect, but no backup center is, and the Nuggets could do a lot worse than bringing back a player Michael Malone and the rest of the organization are already comfortable with.
If it isn't Cousins, look for the Nuggets to once again go cheaper at the position, either by acquiring a backup center via traded player exception or looking at the veteran minimum market where players like Bismack Biyombo, Robin Lopez, Hassan Whiteside, and Tristan Thompson are expected to be.
Much was made of the Nuggets moving both Morris and Barton and taking back roughly $5 million less in salary on the books. That move looked "cheap" to many of those on the outside. For the Nuggets to prove that it wasn't about the luxury tax savings, they will have to be aggressive once free agency hits. There are players on the open market that could really help Denver solidify what they believe to be a championship caliber roster. Using the taxpayer midlevel to add another wing, finding a way to add a backup center, and potentially using their $9.1 million traded player exception would go a long way in justifying Denver's draft night moves and Wednesday's trade.
It's up to Calvin Booth, Josh Kroenke, and the Nuggets to finish the job. Until then, there will be gaps in their championship hopes that may prove costly next April, May, and/or June.