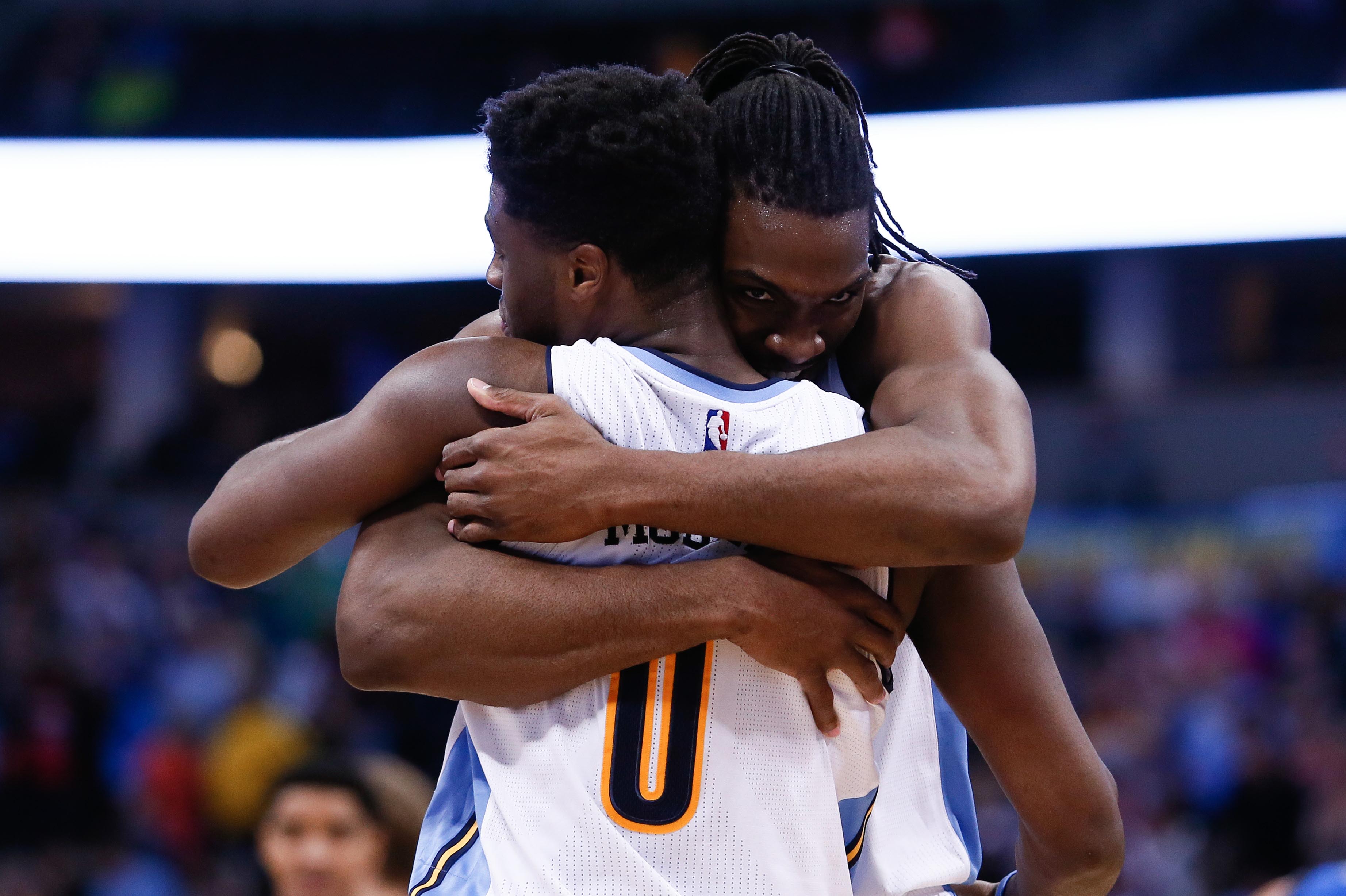 The Denver Nuggets have an objective for the 2016-17 NBA season beyond competing for a playoff berth at the backend of the Western Conference: This team needs to go through with some major asset dispersion.
Tim Connelly and the Nuggets front office have been trying to do just that for some time now; there are a slew of players, including Kenneth Faried, Danilo Gallinari and Wilson Chandler, that seem to be perpetually on the trading block. Yet, they're all still here.
And it's not that either of the three are bad players; they're not. The issue is simply that they don't fit with the timeframe of the rest of the Nuggets' young roster. Denver may be ready to compete soon, but by the time they become serious contenders, these guys will (should) be elsewhere.
The interesting thing, though, is that none of the three aforementioned players are old. In fact, all three are 29 or younger, which is pretty amazing. Yet, when compared to the Nuggets 21-and-younger core, they begin to look ancient. Age or not, they've been through a lot in Denver; they've endured plenty of losing, and they've given this franchise a number of seasons in which their individual success has hardly made a difference in the standings.
Now, having failed to trade any of the trio for another offseason (to this point), Denver faces another year where the three highest-paid players on the team are all well aware that they've been the topic of many trade discussions.
Right now, Gallinari is in the final guaranteed year of his contract — he has a player option for 2017-18, which he will almost certainly decline — and both Faried and Chandler are under contract for two more years after this one, which means that the Nuggets have time to find the right partner.
This team has too many assets and not enough game-changers.
There are as many as 11 players on the Denver Nuggets roster who could be looked at as talented lottery tickets, useful rotation players or even potential All Stars. More importantly, outside the three players we've been talking about, all are 25 or younger.
This is an incredibly young, yet potential-filled, roster. But as teams like the Boston Celtics are discovering, it is nearly impossible to win anything of note in this league with tons of assets and no stars.
Of course, the Nuggets are likely hoping that one of their young assets can develop into a star, but they'd also be wise to be looking around the league in hopes of turning four quarters into a dollar, so to speak.
There's Faried, Gallinari and Chandler, as well as Will Barton, Malik Beasley, Gary Harris, Juancho Hernangomez, Nikola Jokic, Emmanuel Mudiay, Jamal Murray and Jusuf Nurkic. The first three are established veterans with a place in this league. Faried is an excellent, if undersized, rebounder, and Gallinari and Chandler are prolific wing scorers. As for the rest, this is arguably the most talented group of 25-and-under players anywhere in the league. Jokic and Nurkic are both 21-year-old centers with incredible upside, and the same goes for Denver's stable of guards in Beasley, Mudiay, Harris and Murray.
Will Barton falls somewhere in between the two sets of players. While he established himself last season as a legitimate NBA scorer, it's difficult to nail down his ceiling or floor. Wherever he stands, because of the logjam of talent in Denver, Barton could also find his name in trade rumors.
At this point, everyone seems to be on the market. There isn't much logic behind keeping so many pieces with, let's say, B-level talent, especially since the teenagers and 20-year-olds are certainly on different development paths than the older players.
Denver needs to ship some of these guys out for a better return, because there simply won't be enough playing time to go around.