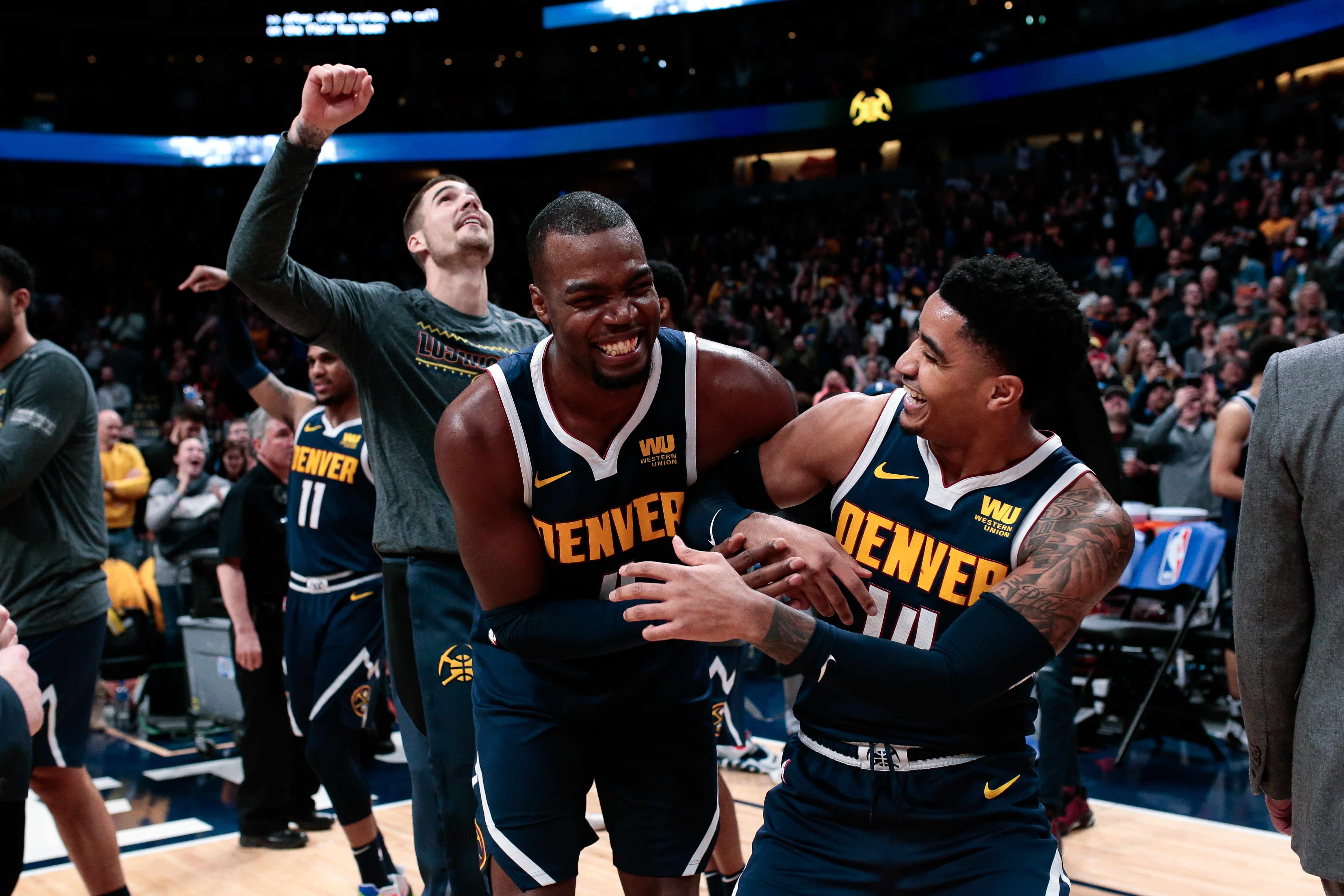 It has been a long time coming for the city of Denver since the Denver Nuggets qualified for the NBA playoffs. You have to go all the way back to the 2012-13 season for the last time Denver was in the postseason.
The wait is officially over as the Nuggets clinched their first playoff berth in five years after beating the Boston Celtics on the road 114-105. After the win, the Nuggets can finish no worse than eighth in the Western Conference, which means it is mathematically impossible for Denver to miss the playoffs
With a record of 47-22, the Nuggets are just a half game behind Golden State for first place in the Western Conference. Denver has 13 games left in the regular season and securing a top-four seed in the conference — which secures home-court advantage — is certainly something the Nuggets are trying to achieve next.
If Denver is able to secure homecourt advantage for their first-round series, it would provide them a huge advantage because Pepsi Center has been one of the toughest places to play for opposing teams this season. The Nuggets have 30 wins at the Pepsi Center this season and their home record of 30-6 is the second-best mark in the NBA.
Denver's dominance at home is also what makes trying to secure the top spot in the Western Conference that much more enticing. If the Nuggets are able to pass Golden State for the first seed in the Western Conference, it would provide Denver more of a fighters chance if they match up against the Warriors in the Western Conference finals.
Regardless, it has been a long wait and a long rebuild for the Nuggets, but they are finally on their way back to the playoffs.