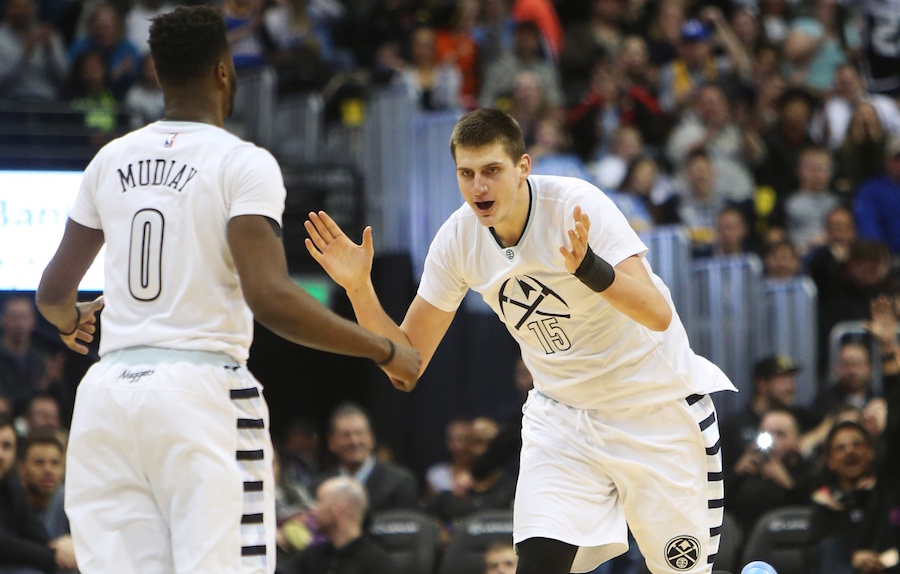 On Monday the Denver Nuggets announced their 2017-18 schedule that will coincide with their season-long celebration of the team's 50th Anniversary. The Nuggets will tip-off the season on the road at Utah on Oct. 18 and make their Pepsi Center debut on Oct. 21 vs. Sacramento.
Head Coach Michael Malone's Nuggets will play five of their first seven games on the road before coming back to Pepsi Center for a season-long home stand of six games, including their first matchup with the defending NBA Champion Golden State Warriors on Nov. 4. Denver's next longest home stand is a five-game set in late January.
The Nuggets will face two substantial road trips this season, with the longest being a seven-game trip from March 17 to March 30. This is the longest Nuggets' road trip since a seven-game trip during the lockout shortened 2011-12 season. Denver will also head out for a six-game jaunt in early December.
The Nuggets will head to Cleveland to take on the Eastern Conference Champion Cavaliers on March 3 and then face LeBron James and company back at Pepsi Center just four days later on March 7.
Denver will play 14 sets of back-to-back games and will appear on national television nine times, five on TNT (Nov. 9 vs. OKC, Feb. 1 vs. OKC, Feb. 13 vs. SA, Feb. 27 vs. LAC and Apr. 5 vs. MIN) and four on ESPN (Nov. 17 vs. NO, Nov. 28 at UTA, Jan. 17 at LAC and Mar. 7 vs. CLE).