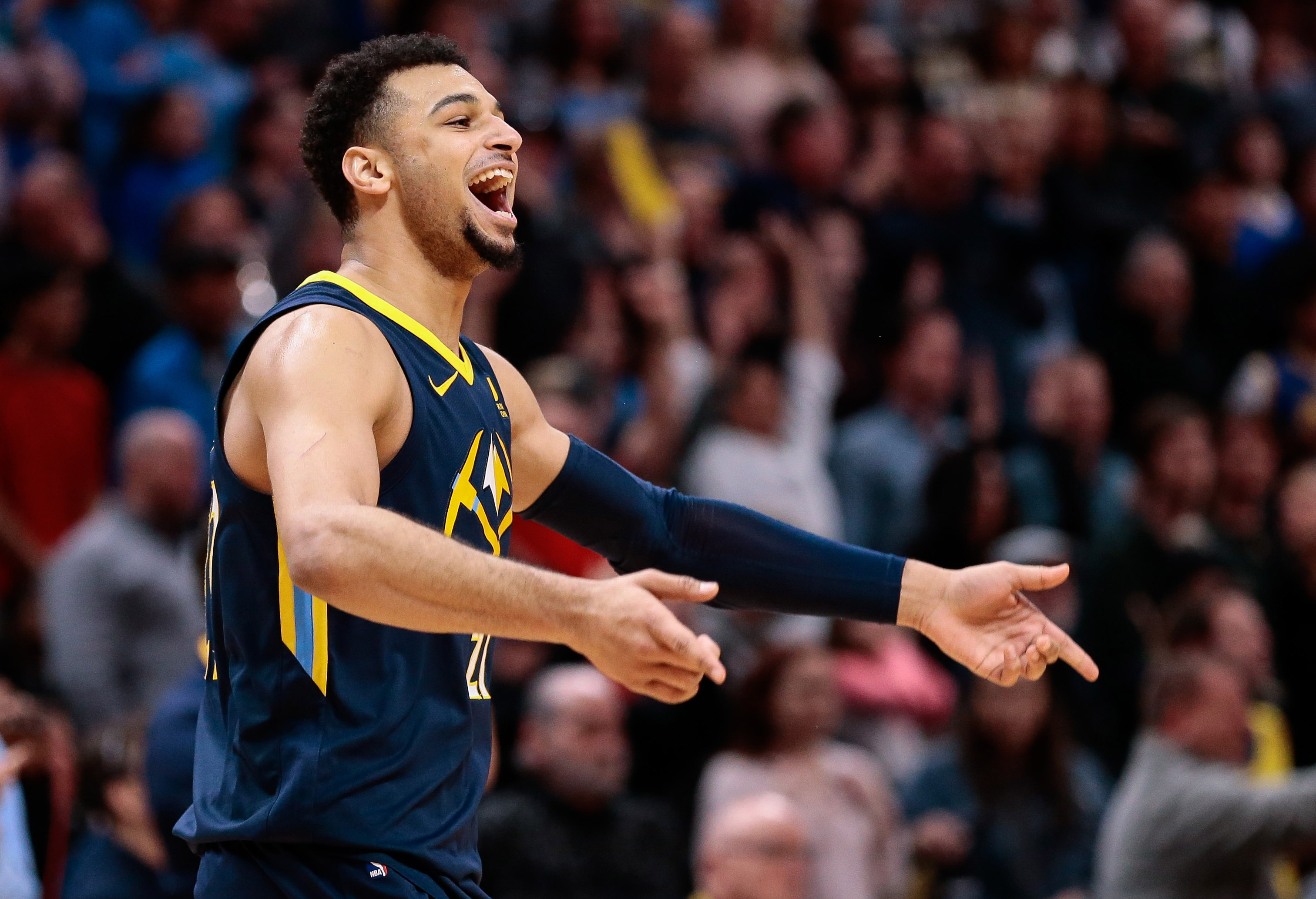 During his annual league pass rankings, ESPN senior writer Zach Lowe revealed the Denver Nuggets revamped court design for next season.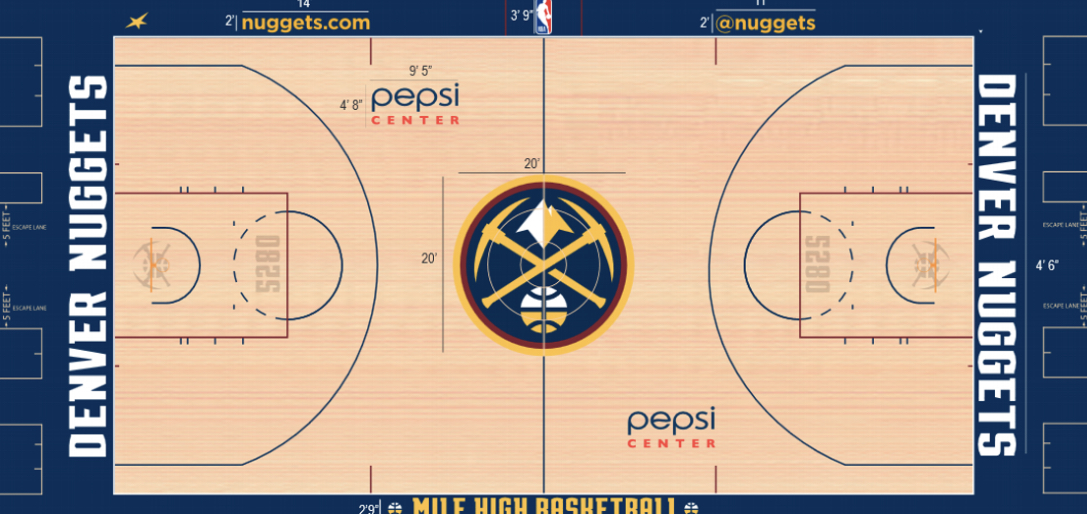 Just last month, the Nuggets court was leaked within a Facebook post, but not the entire floor was revealed. In the newest leak, you get the whole picture of what the Nuggets will be playing on this season.
The newest addition to the court is the Nuggets new "flatiron red," which is being incorporated within the mid-court logo and around the free-throw line. Some other new additions are the pick-axe logos in the restricted area, and the 5280 right in front of the charity stripe.
We'll officially get our first look at the Nuggets new floor this Friday when they take on the Perth Wildcats in game three of the preseason.