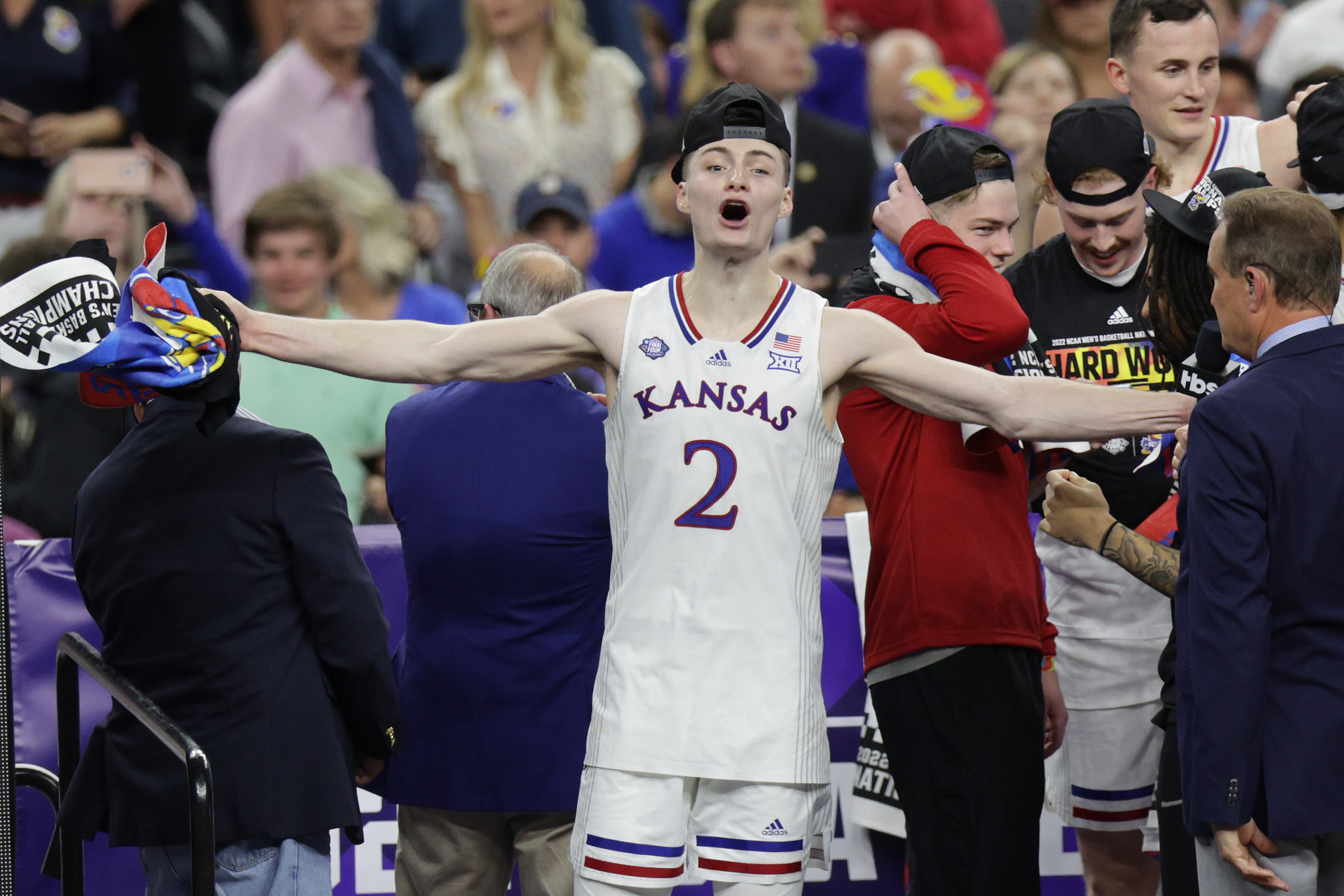 After much hemming and hawing about trade packages and making a big splash, the Denver Nuggets ultimately decided to stick at 21st overall, selecting Christian Braun.
Denver has Christian Braun at the top of its draft board at No. 21, source tells ESPN.

— Adrian Wojnarowski (@wojespn) June 24, 2022
Braun, the 6'7″ wing, is a 21-year-old three-year player out of Kansas. He averaged 14.1 points, 6.5 rebounds, and 2.8 assists per game in his junior season. Braun excels on the defensive end of the floor as a 1-on-1 defender and is a great athlete at the position.
The Nuggets hoped to make a move up higher in the first round, targeting an unspecified prospect in the back end of the lottery. Rather than give up trade assets to make the move, the Nuggets decided to stick with Braun. He could be a factor in the Nuggets rotation as soon as next season with his readymade skill set as a 3&D option on the wing.
As the Nuggets hope to be a championship contender going forward, every single decision is under a microscope with Calvin Booth and the Nuggets front office hoping to get things right this off-season. The hope for the Nuggets is that they can solidify their perimeter defense while bolstering their wing rotation.
The selection of Braun at 21st overall does help bolster Denver in that regard. Braun was a career 37.8% three-point shooter at Kansas and also jumps out of the gym. He's a strong athlete, not a "sneaky" athlete by any stretch.
At the time of posting this, the Nuggets still have the 30th pick. Let's see if it remains that way.