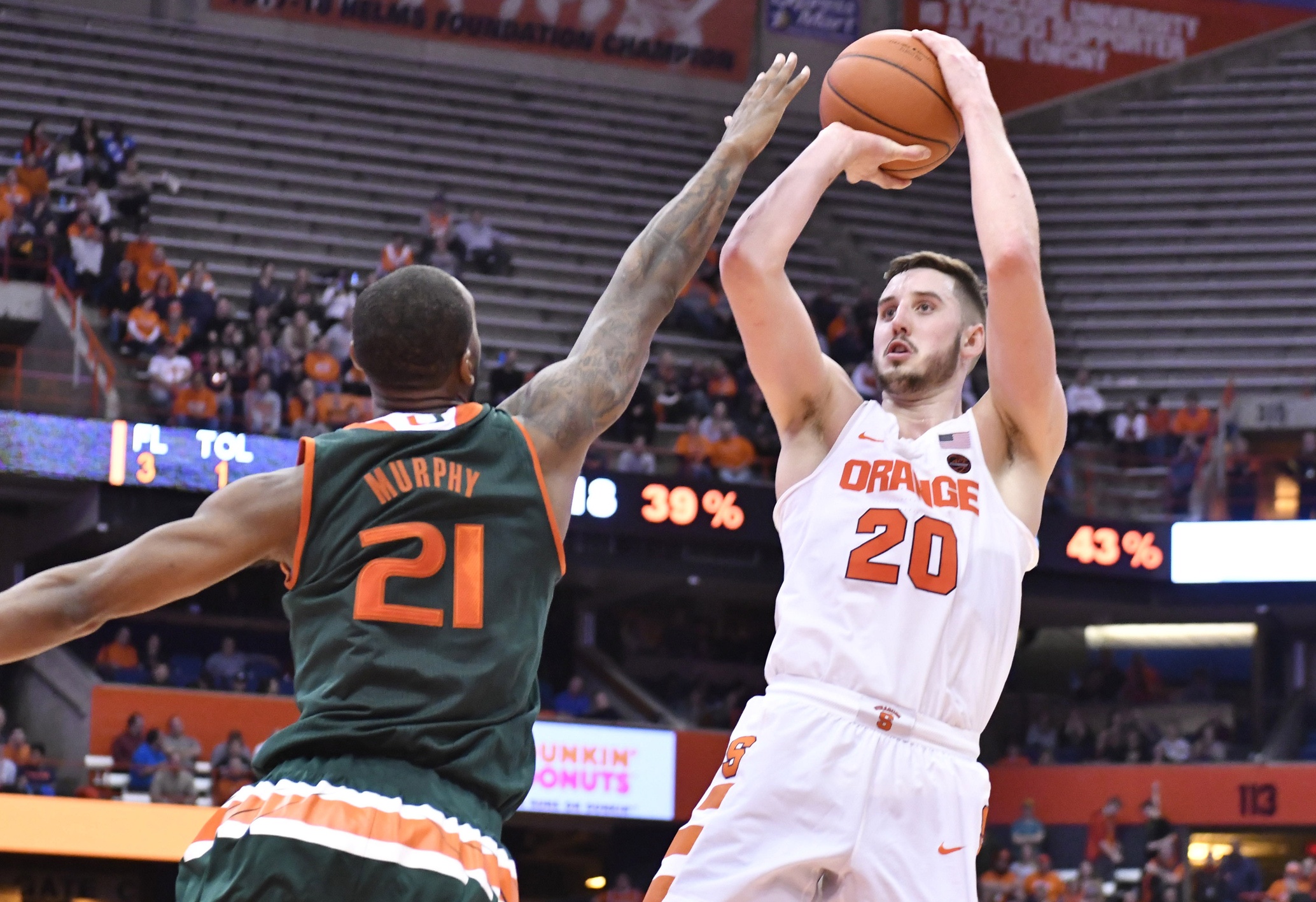 The Denver Nuggets weren't afraid to shake things up the night of the 2017 NBA Draft.
Early in the night the Denver Nuggets shook things up when they moved back from the No. 13 pick in exchange for the No. 24 pick and Trey Lyles from the Utah Jazz.
As if that wasn't enough of a shocker, with the No. 24 pick, the Denver Nuggets selected Tyler Lydon out of Syracuse University. The pick came as a bit of a surprise – Denver worked out Lydon's teammate, Andrew White, but not Lydon – but there are definitely reasons to be excited about the 21-year-old forward.
Standing at 6-foot-9, Lydon is a prototypical stretch-4 that can extend the floor with his shooting from deep. He shot around 39 percent from beyond the arc in college.
Lydon is a player that flew under the radar, but had an impressive college career. He was an Honorable All-ACC selection with the Orange and averaged 13.2 points and 8.6 rebounds per game.
One of the digs on most Jim Boeheim players is how they'll respond at the next level defensively after spending two years in the classic zone defense that they're known for, an area that Lydon will surely have to work on, but he also shows signs of being an surprisingly good athlete.
The Nuggets and head coach Michael Malone clearly wanted to add more shooting, and they got one of the best shooters in the draft with Lydon. He can shoot the ball from deep, score inside and out, and pick and pop, which creates spacing. He's a great fit for a Malone offense and a player Denver should welcome with open arms.