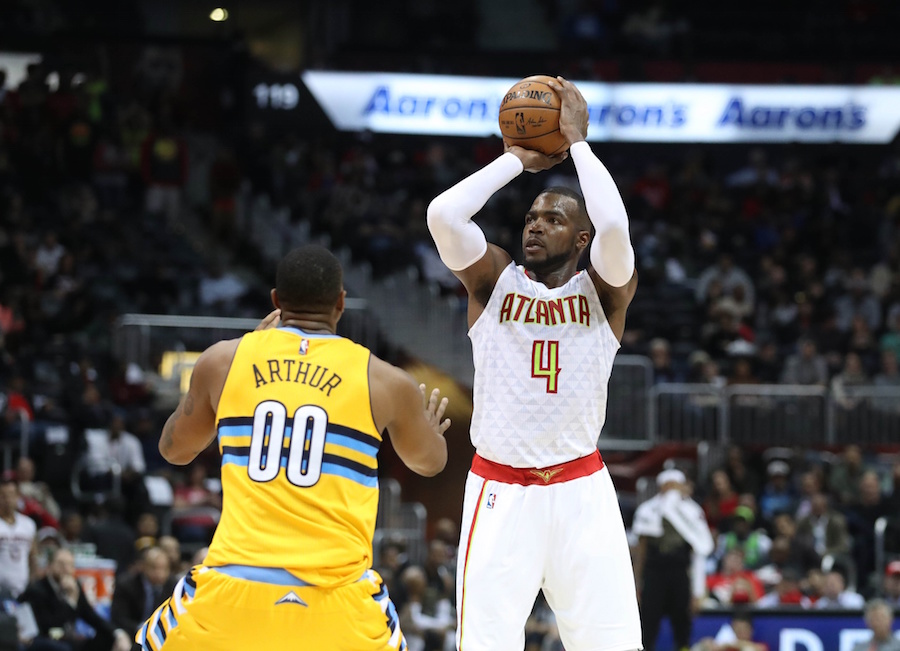 The Denver Nuggets have signed former Atlanta Hawks power forward Paul Millsap to a three-year deal, $90 million on Sunday night, as reported by The Vertical and Shams Charania.
Free agent Paul Millsap has agreed to a three-year, $90M with the Denver Nuggets, league sources tell The Vertical.

— Shams Charania (@ShamsCharania) July 3, 2017
As discussed previously on Mile High Sports, the Nuggets were courting Paul Millsap and were closing in on a deal after teams began to drop out of the Millsap sweepstakes.
Regarding the contract, a team option for the third-year was reported by Matt Moore of CBS.
Can confirm @ShamsCharania report on Paul Millsap to Nuggets. Team option third year, sources say.

— Matt Moore CBS (@MattMooreCBS) July 3, 2017
The Nuggets brought out all the ammunition they had to impress Millsap. Josh Kroenke, Vice President of Basketball Operations Tim Connelly and Head Coach Michael Malone represented Denver in a meeting with Millsap that also included guard Gary Harris and Denver Bronco players, a meeting that reportedly went 'several hours.'
Denver nearly traded for Millsap last year, shipping a bevy of players for the four-time All-Star as originally reported by Zach Lowe.
It's clear the Nuggets have had their eye on Millsap for some time and for a good reason. Millsap averaged 18 points a game last year, was just south of eight rebounds a game (7.7) and brings a savvy presence of veteran defense to the Nuggets, who will embrace his defensive presence with open arms. Millsap is a rim-protector and certainly is one of the big fishes that the Nuggets front-office were seeking.