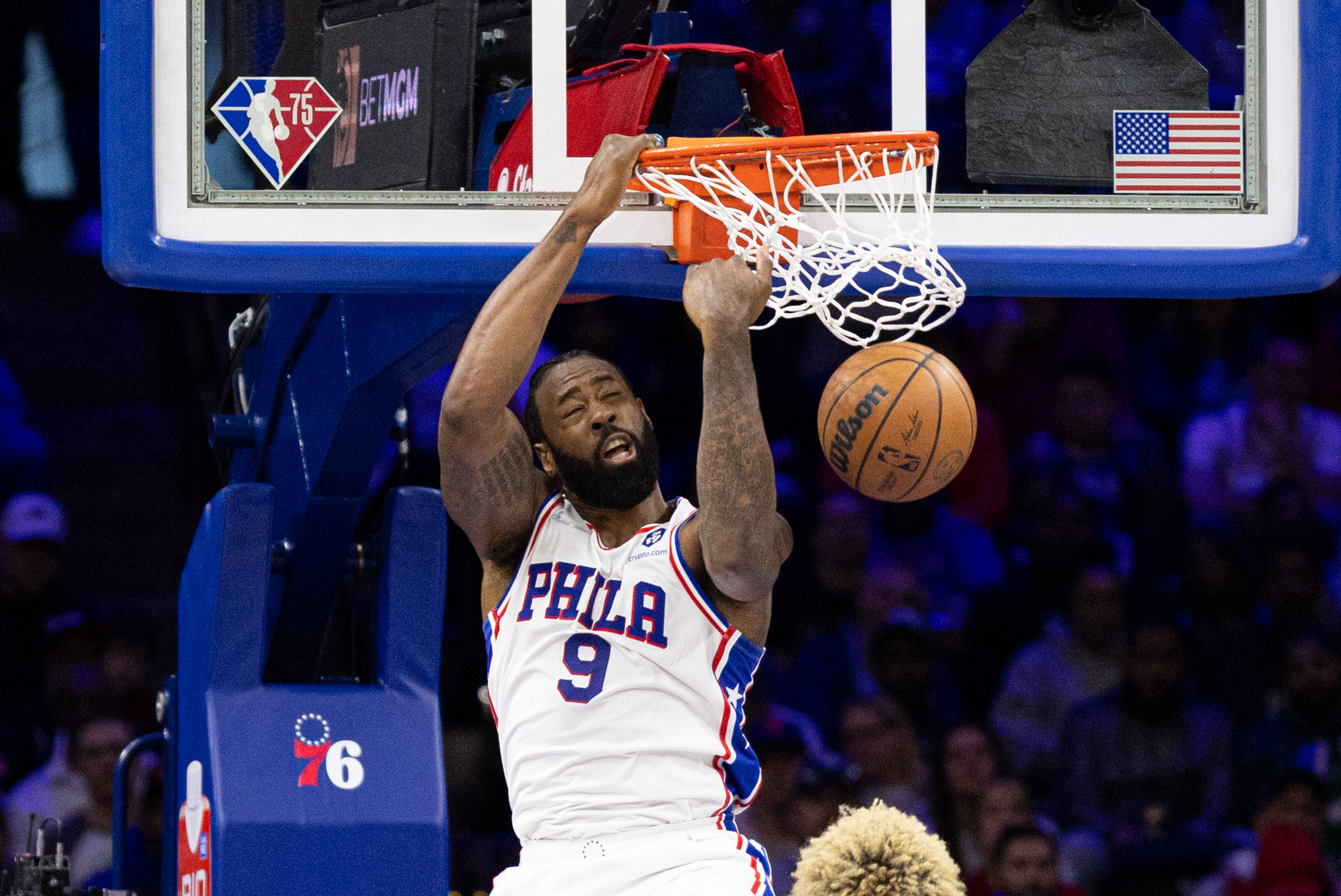 According to Shams Charania of The Athletic, the Denver Nuggets are signing backup center DeAndre Jordan to a one-year contract.
Free agent center DeAndre Jordan has agreed to a deal with the Denver Nuggets, sources tell @TheAthletic @Stadium.

— Shams Charania (@ShamsCharania) June 30, 2022
DeAndre Jordan, the 14-year veteran who last played for the Los Angeles Lakers and Philadelphia 76ers last season, will sign a one-year minimum contract as confirmed by Mike Singer of The Denver Post.
Jordan played 48 games last season, starting 20. He averaged 13.0 minutes, 4.3 points, and 5.5 rebounds per game.
There are definitely concerns with Jordan's energy and impact level at this stage of his career. He will turn 35 in a couple weeks, and ever since leaving the Los Angeles Clippers after the 2017-18 season, Jordan has played for five different franchises in four seasons. The most time he spent in one place was with the Brooklyn Nets where he was reportedly recruited by Kevin Durant and Kyrie Irving, a situation that is currently going swimmingly.
The Nuggets utilized DeMarcus Cousins as their backup center last season after signing him around January. Cousins helped stabilize things, but it appears that the Nuggets are going a different direction at this stage. We will see if DeAndre Jordan can do the same.
I certainly have my doubts.
For now, the Nuggets are at 14 roster spots with the signing of Jordan and retention of Davon Reed. Vlatko Čančar is holding onto a roster spot with a qualifying offer at the moment. Whether that remains the case is to be determined.