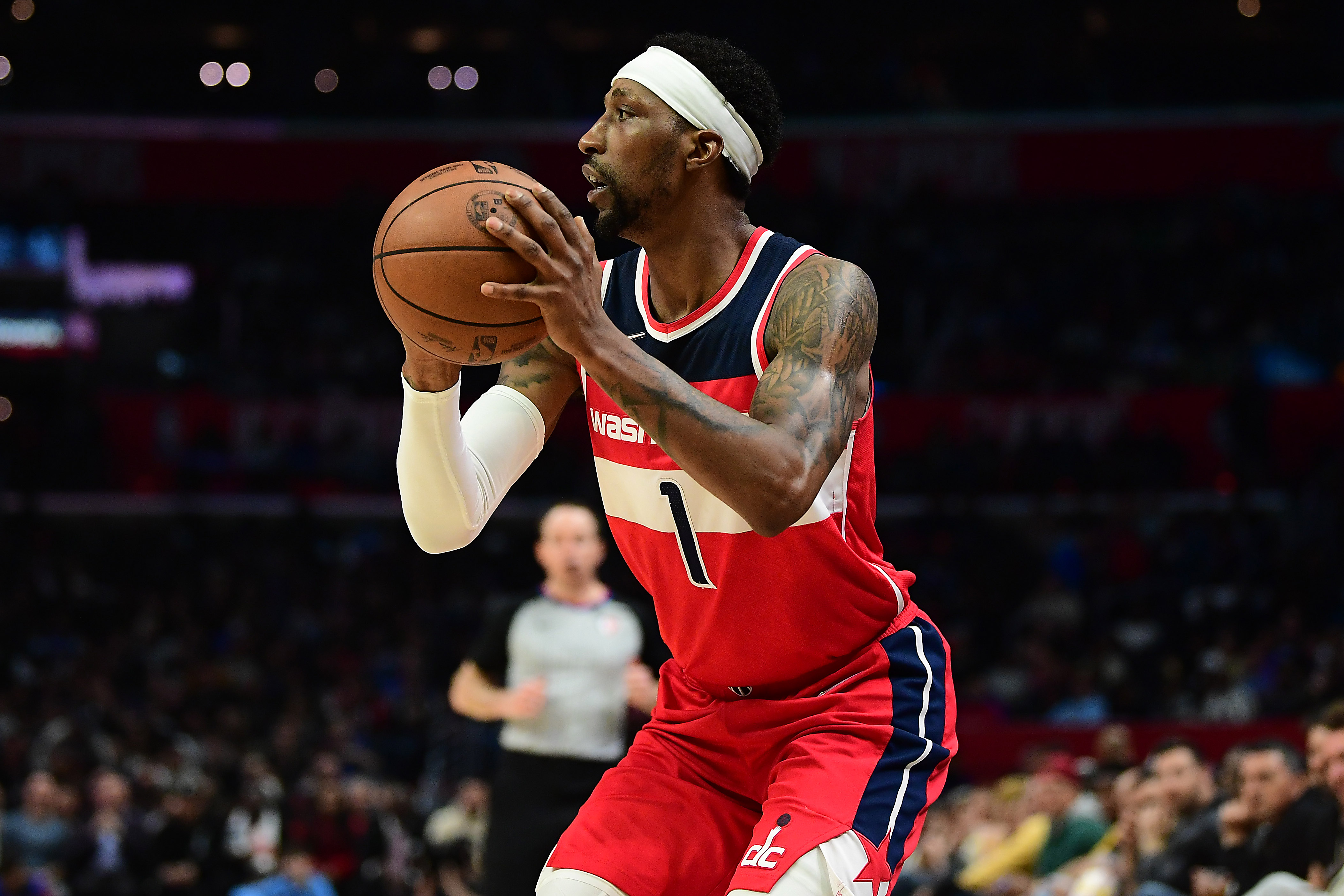 According to Adrian Wojnarowski of ESPN, the Denver Nuggets have made a significant trade, moving long term guards Monte Morris and Will Barton to the Washington Wizards for defensive wing Kentavious Caldwell-Pope and backup guard Ish Smith.
Washington is finalizing a trade to acquire Denver's Will Barton and Monte Morris for Kentavious Caldwell-Pope and Ish Smith, sources tell ESPN.

— Adrian Wojnarowski (@wojespn) June 29, 2022
After two disappointing playoff runs that saw Denver's perimeter defense exploited, the Nuggets decided to respond with a major move. Caldwell-Pope is a tremendous fit for the Nuggets next to Jamal Murray and Michael Porter Jr. for at least the next year. He's a strong perimeter defender capable of guarding point guards, shooting guards, and some small forwards. At 6'5″ with long arms, KCP is versatile enough to switch and guard just about anybody on the perimeter that the Nuggets need him to guard.
Caldwell-Pope isn't just a one-way player though. He averaged 13.2 points and 1.9 assists with the Wizards last year, shooting 39.0% from three-point range and 89.0% from the free throw line. Ever since leaving the Detroit Pistons and joining the Los Angeles Lakers in 2017-18, Smith has shot 38.0% from three-point range. He's a sharpshooter, especially from the corners.
Ish Smith, if he suits up for Denver, will be debuting for an NBA record 13th team. Smith has bounced around the league for a long time and stayed important for NBA rosters due to his steadiness, quickness with the ball, and ability to run an offense. Last year, playing for both the Wizards and Charlotte Hornets, Smith averaged 17.3 minutes, 6.5 points, and 3.8 assists per game, shooting 43.0% from the field and 37.0% from three (albeit on low attempts).
Smith is a solid backup guard to have, but he's even more excellent in a role that pushes now second-year guard Bones Hyland to be the best player he can be. The Nuggets will want Bones to assume that role leading the bench, but he will have to earn it over Ish. If he doesn't, the Nuggets can either slide Bones to the 2 or simply not play him altogether. That's a good setup for Denver where they continue to apply pressure on Bones to get better and improve his game and feel for the position.
It will be tough to see Will Barton and Monte Morris depart. Both have been with the organization for at least the last five years, and Barton first arrived in Denver in February of 2015. Barton and Morris were both a part of the organizational fabric, and losing them this offseason definitely changes Denver's roster in ways they haven't seen changed so suddenly in a long while. Barton is the franchise leader in threes made. Morris is Mr. Nugget.
But this is objectively a good trade for the Nuggets, a team hoping to push deeper into the playoffs than they've been before.
Caldwell-Pope is a tried and true veteran with the versatility to appear in any number of starting five or closing five lineups. He's a player the Nuggets can use to defend Stephen Curry, or Jordan Poole, or Klay Thompson, and feel better about their chances than at any point during this past playoff run. The Nuggets feel that he's a major addition and will be extremely important for next season.
With Smith, the Nuggets get some regular season insurance beyond Hyland at backup point guard. There's also the possibility though that the Nuggets waive him and attempt to sign a free agent for the non-taxpayer MLE (they would need to make other moves as well). If that were to happen, expect the Nuggets to continue pushing to add defensive wings.
The Nuggets don't appear to be done making moves, but this is a great start to their free agency goals.