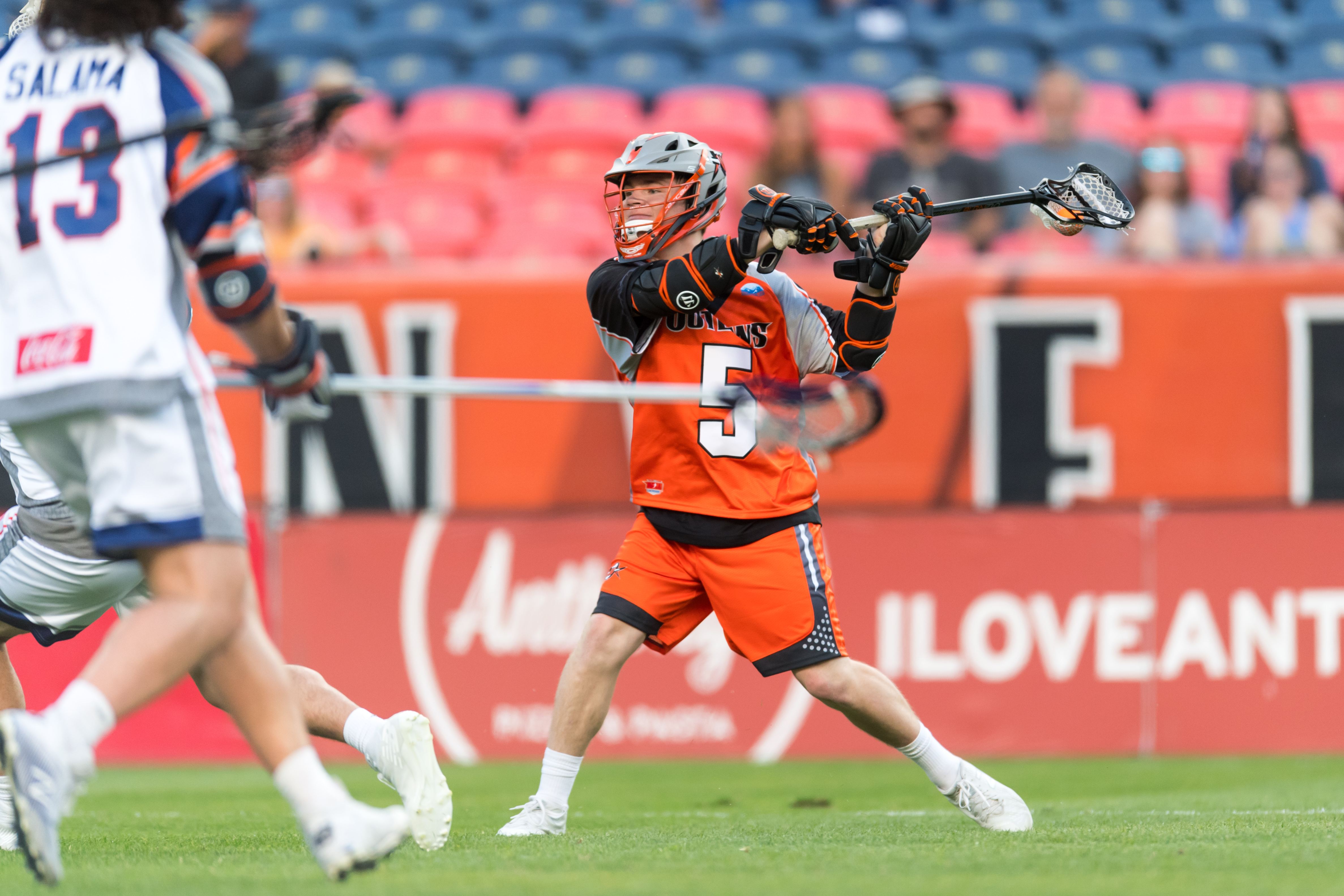 The Denver Outlaws defeated the Dallas Rattlers 15-9 in the Outlaws' home opener at Broncos Stadium at Mile High on Thursday.
In his first game in Denver since coming out of his two-year retirement, attackman John Grant Jr. scored four goals. Midfielder Zach Currier led the Outlaws' offense with a career-high six points (3 goals, 3 assists) and rookie attackman Brendan Kavanagh totaled five points (4 goals, 1 assist). Goalie Dillon Ward made 13 saves on 21 shots and allowed just two goals in the final three quarters after conceding seven in the opening quarter.
Dallas led 7-4 with two minutes left in the first quarter but was held scoreless for the next 24 minutes of game time. Denver rattled off a concurrent 8-0 run and opened up a 12-7 lead midway through the third quarter.
The Outlaws held a 13-9 advantage going into the final period and scored the only two goals of the fourth quarter.
Denver will be back in action Saturday when they travel to take on the Boston Cannons (3-0) in Quincy, Mass. The Outlaws' next home game is Thursday, July 4, which will feature the annual Mile High Fourth of July Fireworks Show, presented by Xcel Energy.