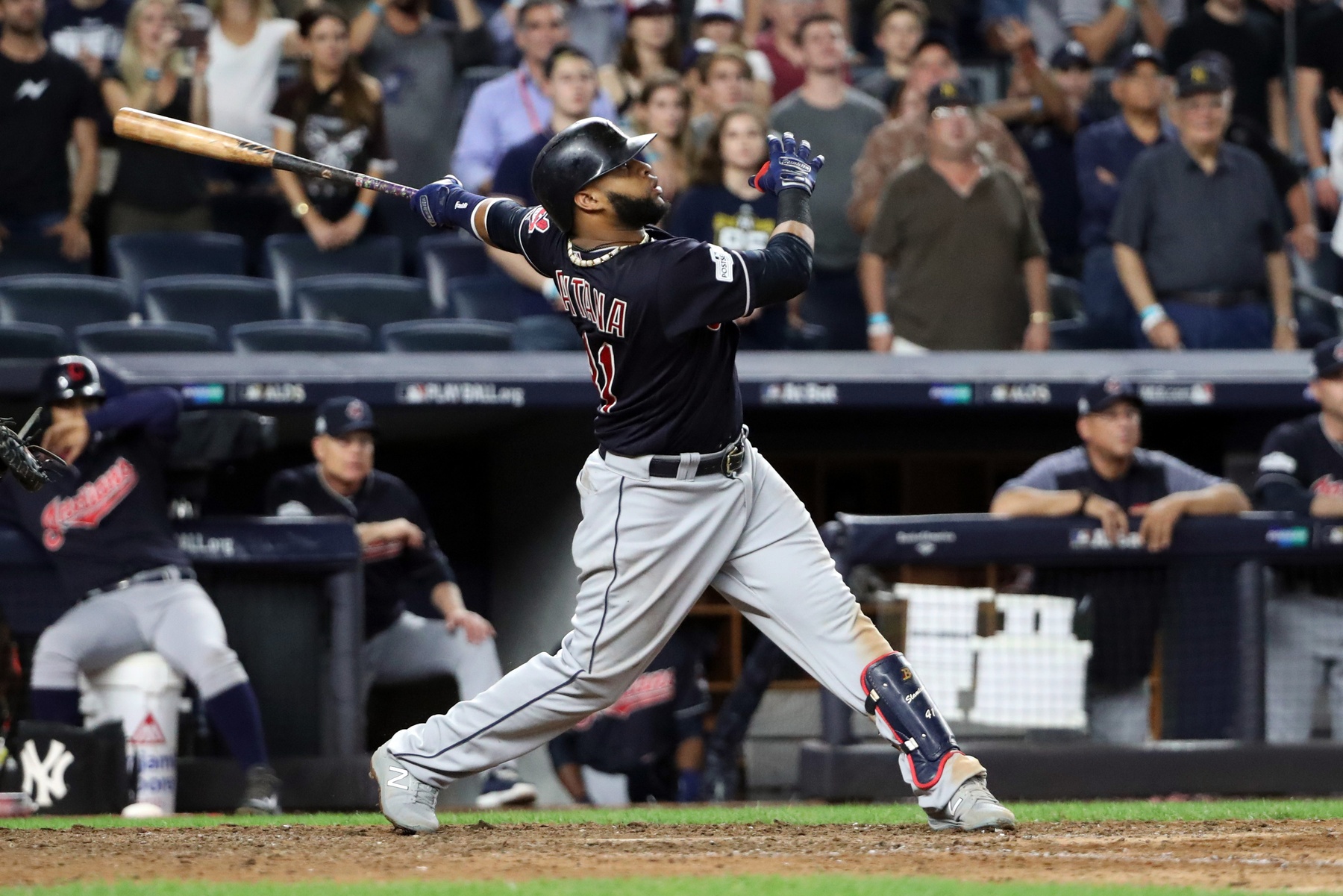 The Colorado Rockies are not only looking for bullpen help in the Major League Baseball winter meetings, they're also looking at a potential bat in the lineup.
In an interview with Eric Goodman and Les Shapiro of Mile High Sports AM 1340 | FM 104.7, Patrick Saunders, live from the Winter Meetings in Orlando, said the Rockies still have their eye on a first baseman, and their primary target is Cleveland's Carlos Santana.
"From what I understand, if the Rockies have one guy they would like to bring in as first baseman, it would be Carlos Santana," Saunders said. "They are definitely out on Eric Hosmer, there's no way they were ever in on J.D. Martinez."
Saunders also brought up Mark Reynolds' name, and said the Rockies wouldn't mind having him back in some capacity. "Remember, there's also ongoing discussions with Mark Reynolds; whether that's to bring him back as a full-time starter at first base again, or simply a bat off the bench… remains to be seen."
"At this point, I would say if the Rockies do re-sign Greg Holland, and add another arm to the bullpen, I would think that would probably eliminate the idea somebody like Carlos Santana coming in here… I can't see them doing both," Saunders said.
Click here to listen to the full interview with Patrick Saunders, including what he had to say about the bullpen, and how the team is pursuing other free agents, or listen to the podcast below.
Catch Afternoon Drive with Goodman and Shapiro every weekday from 4p-6p on Mile High Sports AM 1340 | FM 104.7 or stream live any time for the best local coverage of Colorado sports from Denver's biggest sports talk lineup. Download the all-new free Mile High Sports Radio mobile app for Apple or Android.