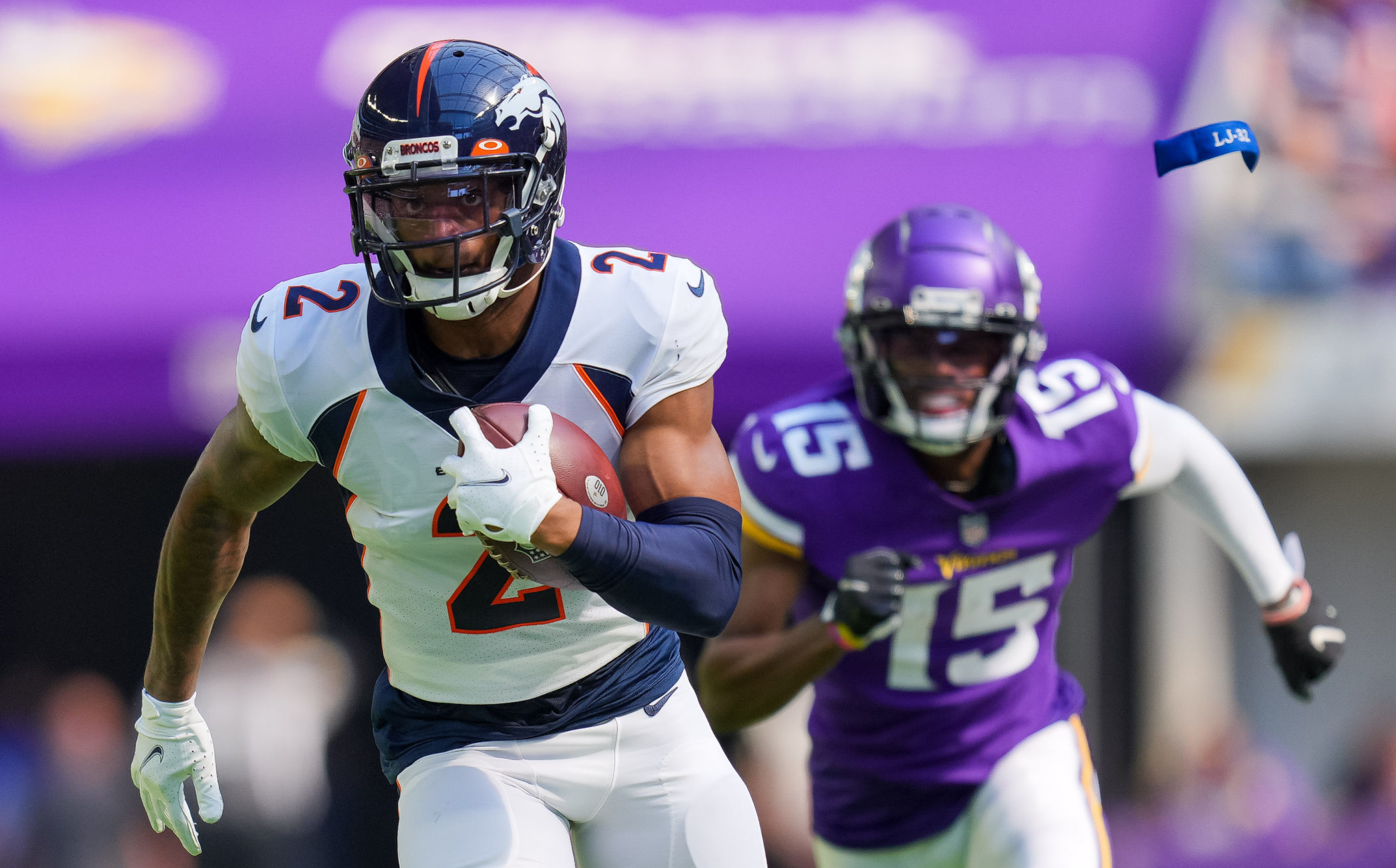 Over the offseason, the Denver Broncos constructed a downright devastating defense, from the defensive line all the way back to safety, and everywhere in-between.
Few opponents feel more appetizing, or vulnerable, to such a defensive attack than the New York Giants.
New York built an impressive defense of their own this offseason, but the offense is checkered with questions at every turn.
Throughout the preseason, their offensive line appeared to be the very worst in the entire league, with fourth-overall selection Andrew Thomas looking like Cameron Fleming, and fellow second-year tackle Matt Peart looking even worse. Meanwhile, the interior of the line remained far from stable.
The pass-catching unit is somewhat intriguing, but it's fair to wonder what Kenny Golladay will look like while continuing to battle hamstring injuries that sidelined him for a large portion of last season. Outside of Golladay, Evan Engram and Sterling Shepard don't inspire too much confidence.
Saquon Barkley is the team's offensive focal point, but even he has questions, considering he's returning from a torn ACL and is not expected to see a full workload in his return.
That sets up beautifully for a Broncos defense primed to prey on New York's missteps.
"I feel as though we're ready," Ronald Darby told the media last week.
"The experience we've got on the back end as far as the safeties, the nickel, and the other corner, Kyle [Fuller]," Darby continued. "It helps bring everything along faster."
Not only do the Broncos have a talented assortment of starters, but their youth and depth in the secondary — thanks to players like Patrick Surtain II and Kary Vincent Jr. — might be the best in football.
"[Vincent]'s got a lot of speed," Darby said of the LSU rookie. "He's also a hard worker, makes plays on the ball, knows how to finish on the ball. He's a really good player."
Darby also had praise for the first-round corner from Alabama.
"I haven't seen any struggles at all," Darby said, which you don't typically hear of a rookie corner. "He came in like a vet. His mind was right, he comes to work every day. He picks up things, he's smart, athletic. He's got everything."
Head coach Vic Fangio ratified that praise, by touching on just how much Denver's coaching staff is asking of the rookie.
"I just think he's gotten better each and every week," Fangio said of Surtain. "As we've talked about, we've put a lot on his plate. He's learning three positions. It's hurt his development at some of those positions. That's just the way it's going to be because you have to learn them. Comparing him to [CB] Ronald Darby or [CB Kyle] Fuller, they play corner—nothing else. Well, he's playing two other ones on top of that. But he's been good at it. He's very capable, and he keeps growing in all three roles."
Who else can't wait to see what those roles will be come September 12th?