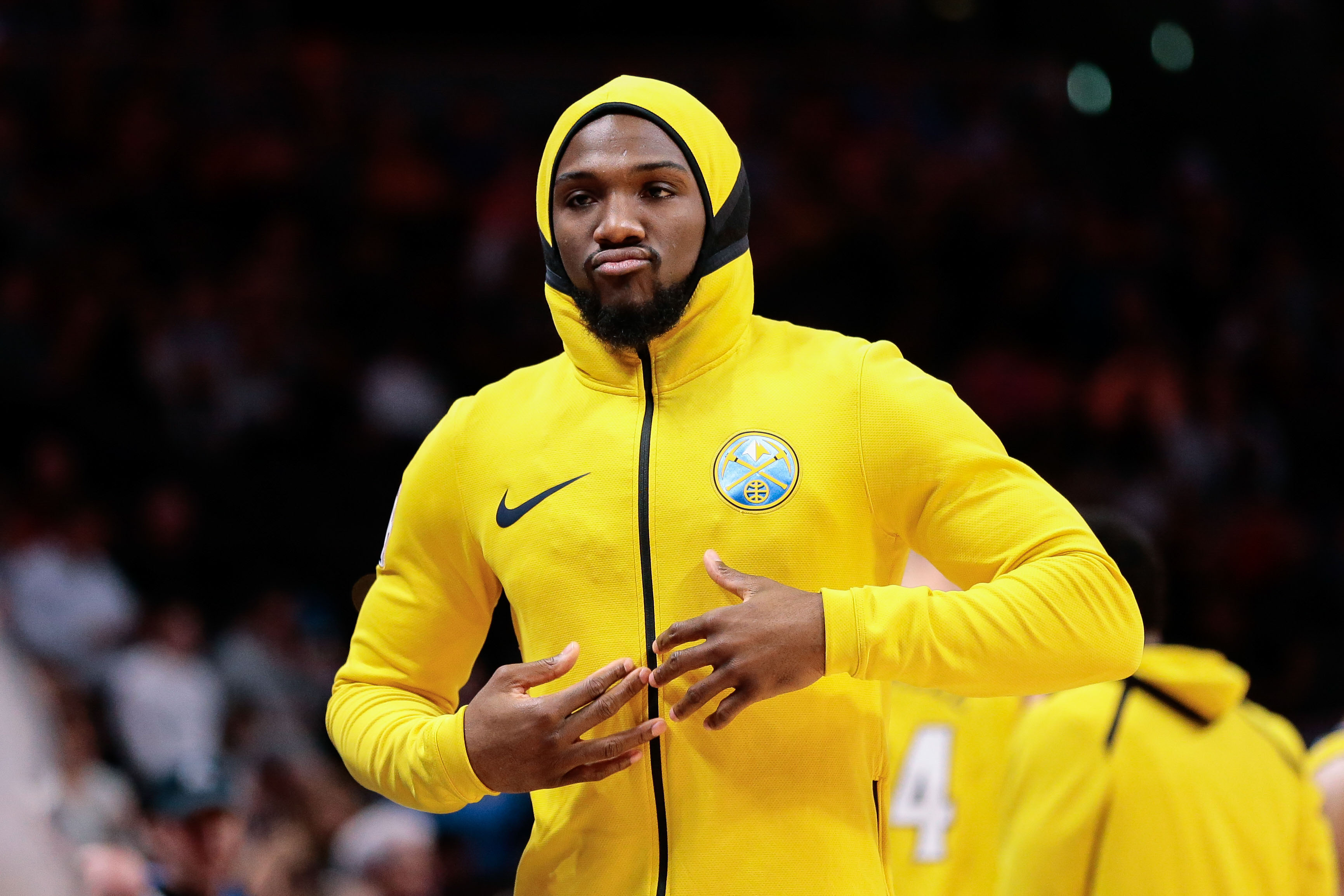 The Denver Nuggets are walking into the 2018 NBA offseason with as much intrigue as they have had in the past decade.
They will likely be losing both Richard Jefferson and Devin Harris in free agency and will still be $9,124,842 into the luxury tax if things shake out in the most expensive way possible. What is even scarier is that $9 million figure is not accounting for the potential retention of Will Barton or Torrey Craig — both who played important roles on the Nuggets last year.
Those potential losses can drastically hurt Denver. The Nuggets have established a strong core of Nikola Jokic, Paul Millsap, Jamal Murray, and Gary Harris that is primed for long-term future success, but they have now missed the playoffs by just one singular game in back-to-back seasons. So where do they go from here without cap space, potentially losing important cogs in Denver's basketball machine, and increased pressure to make the playoffs?
The hope is that the young core of the Nuggets will just take yet another large leap forward, but that will be more difficult said than done as the price tag of Denver's young core begins to become more and more expensive. Than, once you start removing important role players such as Barton and Craig from the roster, weaknesses begin to appear.
So what options does Nuggets' President of Basketball Operations Tim Connelly and his staff have? Well, when Connelly was asked about the potential of using the stretch provision, he did not shy away from the possibility of using it and even said that the Nuggets' front office will explore the option.
"The salary cap is a puzzle," Connelly explained to the media on Wednesday morning when asked about the potential of using the stretch provision. "You have a finite amount of resources to stay under a certain level. We will explore all of those things. Whatever we can do to ensure that we have a really good team and that we are fiscally responsible, we will explore all of those options."
The stretch provision does two things: it opens a roster spot once a player is waived and it also allows the cap hit of said player to be stretched out over twice as many years as what was remaining on their contract; plus an additional year. While that sounds confusing, it makes sense when used with an example.
There are two players on the Nuggets' roster that could be potentially waived: Darrell Arthur and Kenneth Faried.
Stretching Arthur is probably the most appealing option. He barley played during the 2017-18 season, has had knee issues for the majority of his career, and does not have trade value to other teams. He is making $7,464,912 in 2018-19 with the Nuggets in the final year of his contract. If Arthur was stretched and waived, Denver would instead pay him $2,488,304 each year for three years. That would save Denver $5,016,608 for the upcoming 2018-19 season putting the Nuggets $4,108,234 above the luxury tax line.
Faried is the other player that could be stretched and waived. He is also the most interesting situation. Faried has $13,764,045 owed to him for the final year of his contract. If stretched, Faried's cap hit against the Nuggets would be $4,588,015 each year for three years while also being waived allowing him to sign with another team. That would save Denver $9,176,030 in cap space this coming offseason, which — if the most expensive scenario plays out — would leave Denver just $1,318,165 into the luxury tax assuming that they draft a player in the first round. If Denver trades out of the first round entirely, the would be $1,551,118 under the luxury tax line.
Either option would help the Nuggets current financial landscape become more manageable. What really makes stretching and waiving a player so enticing is the potential to also use the 14th pick in the 2018 NBA Draft to trade the player who was not waived. If Arthur was stretched and Faried was packaged with the 14th pick, Denver could suddenly be $11,155,811 below the luxury tax line with money to spend. That would allow them to retain Barton and Craig as well as hold onto Chandler — who is an expiring contract — without going too far into the tax.
It will not be easy, but Denver does have the means to create some spending money for the 2018 NBA offseason. Connelly knows this and, from his tone and quotes during his media availability on Wednesday morning, he is ready to attack this offseason.
"With the financials of the NBA, you have to be creative to keep the guys you want," Connelly explained. "So we are always looking to make any move that makes us better. I think there will be some pretty good opportunities hopefully in the next couple weeks and we will try to exploit those opportunities."