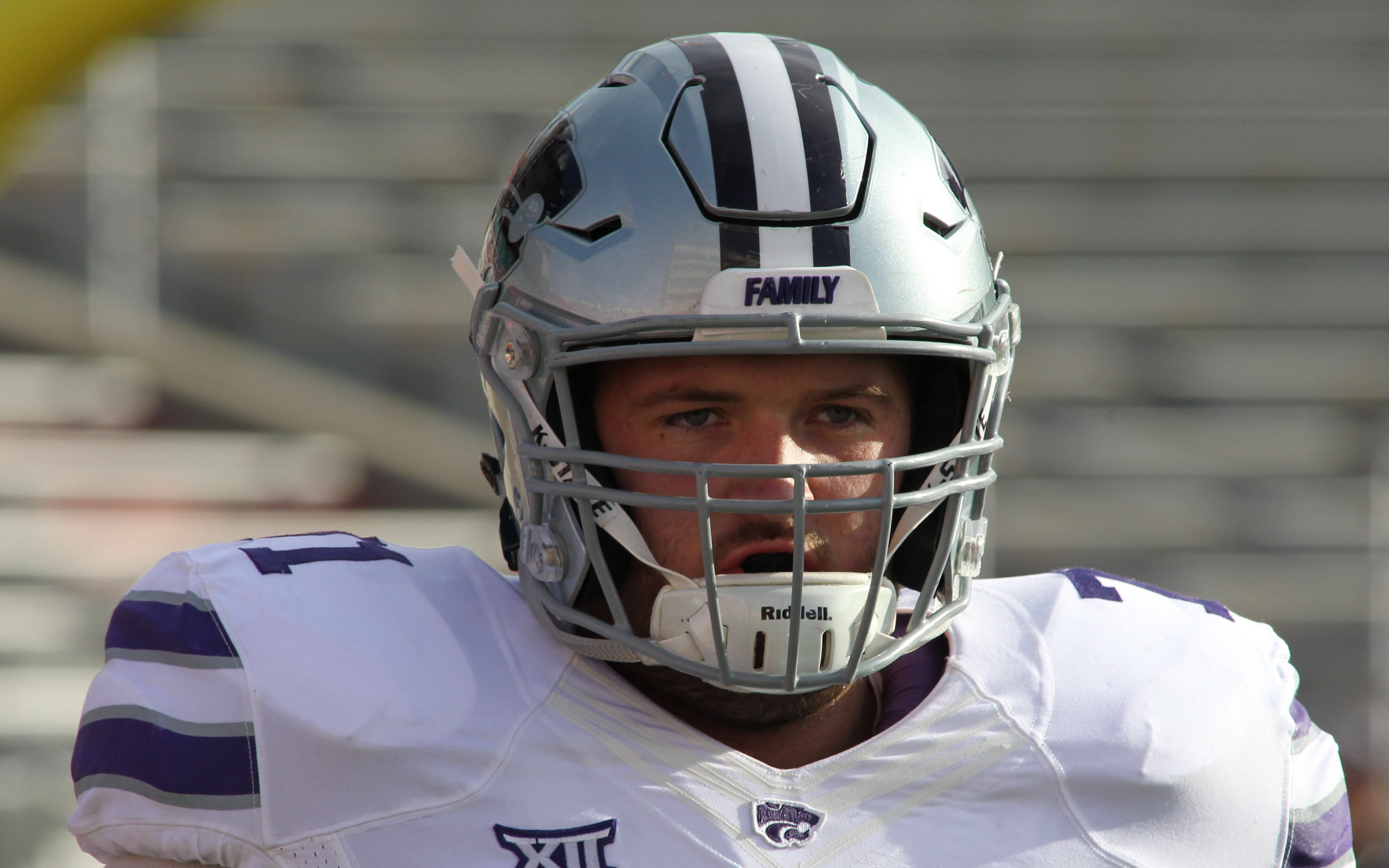 Welcome to the NFL, rookie.
For those newbies to the National Football League who were drafted almost exactly one month ago, these OTAs are a chance for them to see what practices are like at the next level.
For second-round pick and key selection Dalton Risner, now is the time to grind, adapt and grow to be ready to start in only three months time. And, from the sound of it, Risner is practicing like he has a lot to prove to the older, more established veterans.
"He's a rookie, a rookie offensive lineman that goes really hard as hard as he possibly can every play," longtime veteran defensive end Derek Wolfe said on Thursday. "That's what you expect from a rookie offensive lineman. We have to tell him a couple of times like, 'Hey man, chill out.'"
The last time Denver took an offensive lineman as high as Risner, it was in 2017 with left tackle Garett Bolles going at No. 20 overall. And while Bolles continues to try to find solid footing with Denver, Risner is getting off on the right foot immediately.
"I think he's a good player," Wolfe continued on Risner. "I think that was another great pickup. I think this was one of the best drafts that I've seen us pick up as far as getting big guys that we picked up. I'm just really happy about the team. It's a whole new feel offensively."
After playing his high school ball in Wiggins, Colo. on the eastern plains, Risner went on to start playing center as a freshman at Kansas State before being moved out to right tackle for his final three years. Those last three seasons, he became just the fourth lineman to earn three straight first-team Big-12 honors in the history of the conference.
And while it seems like Risner should just be plugged into that right tackle spot for Denver, their pickup of Ja'Wuan James to anchor the right side of the line has resulted in the rookie being moved inside, to left guard. Ronald Leary, the usual left guard starter, is still recovering from a torn achilles tendon, so Risner is getting action right away at a new position.
Entering this offseason, Denver's offensive line was already one of the weakest points on the team, and that was before they lost center Matt Paradis to the Carolina Panthers via free agency. That meant a move from right guard to center for Connor McGovern, who struggled at center last season in fill-in duty, and Elijah Wilkenson is currently the team's starting right guard.
So, depending on how well Risner practices, it's possible he stays at left guard and the team plugs in Leary on the right side, or, those two could swap spots. Either way, the selection of Risner — a highly versatile offensive lineman — was key and intelligent by the Broncos in the second round of the draft.
If Denver wants to compete for a playoff spot this season, which they seemed primed to do, Risner will be a key component on that newly retooled offensive line. And, if he's already impressing the fearsome Wolfe, it's a good sign of things to come.