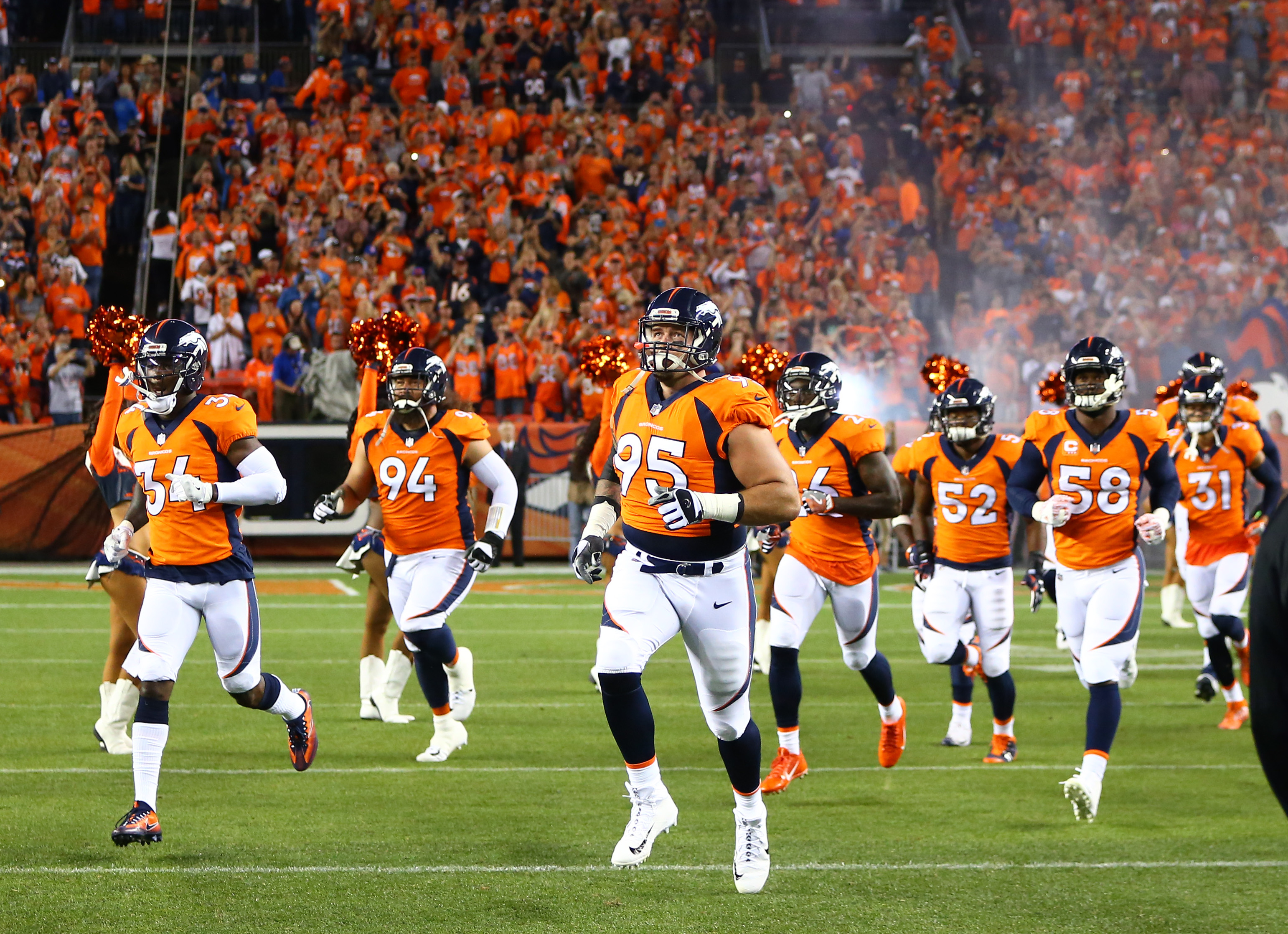 Sunday night went a little deeper than football for Denver Broncos defensive lineman Derek Wolfe.
On this Veteran's Day weekend Wolfe brought a very close friend out on the field with him during player introductions, his brother-in-law and United States Navy Chief, Brian Burrows.
Wolfe and his wife Abigail came up with the idea, as NBC mentioned in their live broadcast.
"That was the best thing to come out of today," Wolfe said following Denver's 41-16 loss to the Patriots. "For me, it was him getting to experience that feeling."
"For me to give him that experience to run out of the tunnel, and see what it's like to be in front of 70,000 fans, and get to howl with me, and just sprint through that tunnel. It's big; I'm really happy he got to experience that."
A moment @Derek_Wolfe95 and his brother-in-law will never forget.#SaluteToService pic.twitter.com/xz9ANKaPyG

— Denver Broncos (@Broncos) November 13, 2017
Wolfe spoke about the sacrifice that his brother-in-law has made and simply says, he wanted to do something special for an all-around, great guy.
"We're talking about a guy who's a chief in the Navy, who's done two tours in Iraq. He's sacrificed time with his children and his family," Wolfe continued.
"He's just an all-around great guy, and he's been a great brother to me. He's treated me with love from day one."
It's certainly a moment that both will cherish, long after Wolfe's football career is done.
Wolfe posted about the moment on his Instagram page with the comment: "I got to share an experience that will last forever. Thank you @brianb1213 for your service ??"