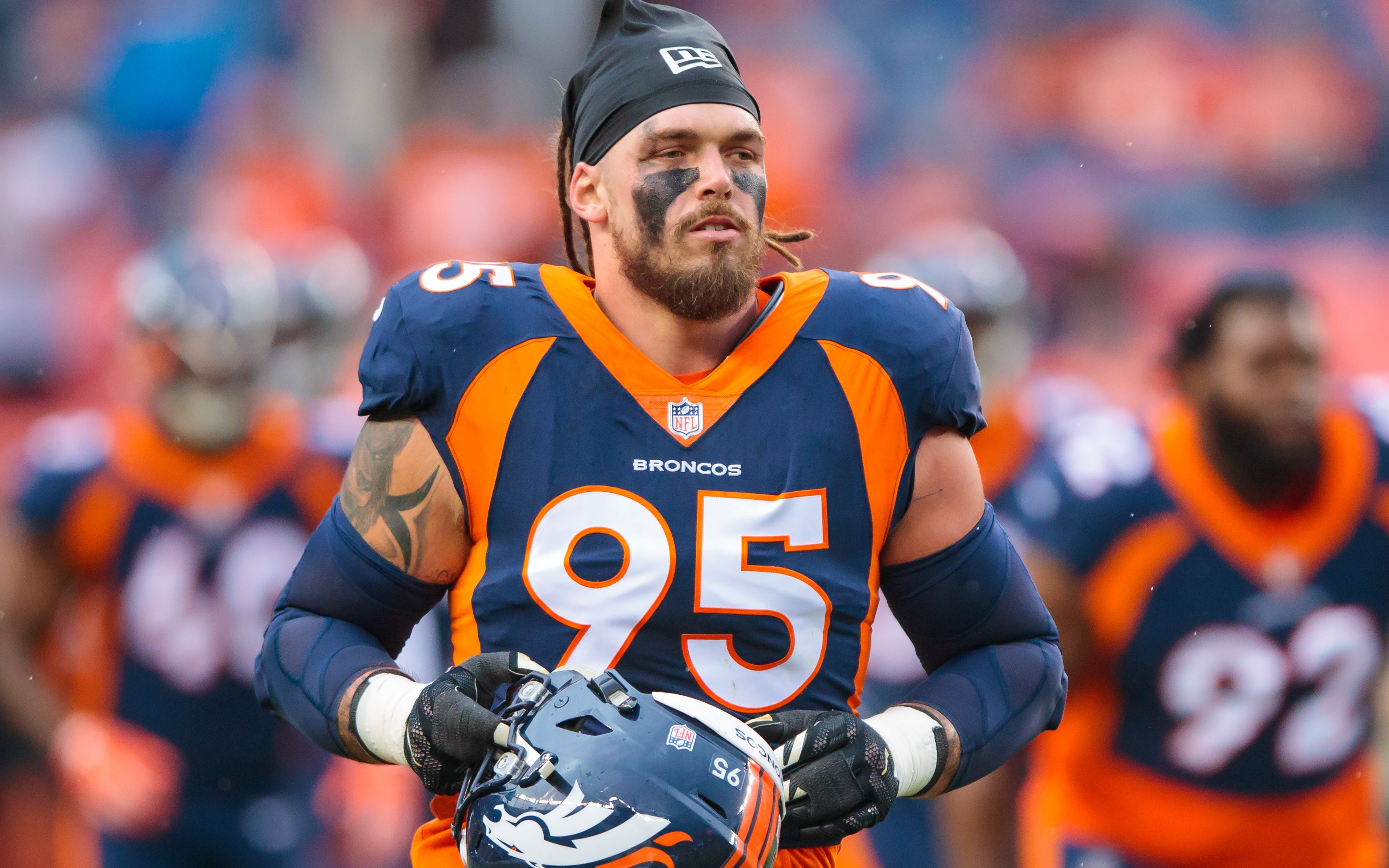 The Denver Broncos announced today that they signed veteran defensive lineman Derek Wolfe to a one-day contract, announcing his official retirement from the National Football League.
Derek Wolfe leaves an impactful legacy as a Denver Bronco DE
Wolfe was drafted by the Broncos with the 36th overall pick in the 2nd round of the 2012 NFL Draft. His impact on the Broncos throughout his eight seasons with the team is something that many fans in Broncos Country will forever remember.
When you think of tough, hard-nosed, and relentless football players, Wolfe epitomized every one of those traits whether that be on the practice field or in games.
In his eight seasons with the Broncos, Wolfe contributed 34 sacks, and 77 quarterback hits playing as a true 4i tech (inside shade of the offensive tackle) and for years would harass opposing quarterbacks alongside Von Miller.
Wolfe and Miller had a special relationship as teammates and both of them were one of the NFL's most feared tandems on the defensive left side. Miller described Wolfe as his brother both on and off the football field.
"When he got drafted and came in, we just hit it off from Day 1," Miller said in a 2019 interview. "We were really brothers. We've been up, we've had our battles, we've been in every single situation that can try our brotherhood and we've come out on top."
That's exactly what they did in 2015 after defeating the Carolina Panthers in Super Bowl 50. Wolfe's presence and disruption on the interior allowed for Miller to take advantage of certain one-on-one matchups against Mike Remmers.
Once the clock struck zero in Santa Clara, Wolfe was finally a Super Bowl champion.
After his stint with the Broncos, he'd go on to sign with the Baltimore Ravens for the 2020 NFL season where he'd play in 14 games.
Now, after 10 years in the National Football League, Wolfe hangs up his cleats and enters the next phase of his life after football.
In 2019, Wolfe was named by the Denver Broncos as one of their all-time Top 100 Team, in celebration of the NFL's 100th season.
For Broncos fans, they'll remember his patented sack celebration of throwing his arms down to his side and howling up at the 76,000 screaming fans at Empower Field at Mile High.
Could a Broncos Ring of Fame induction be in the cards for Wolfe's future? It certainly should be.