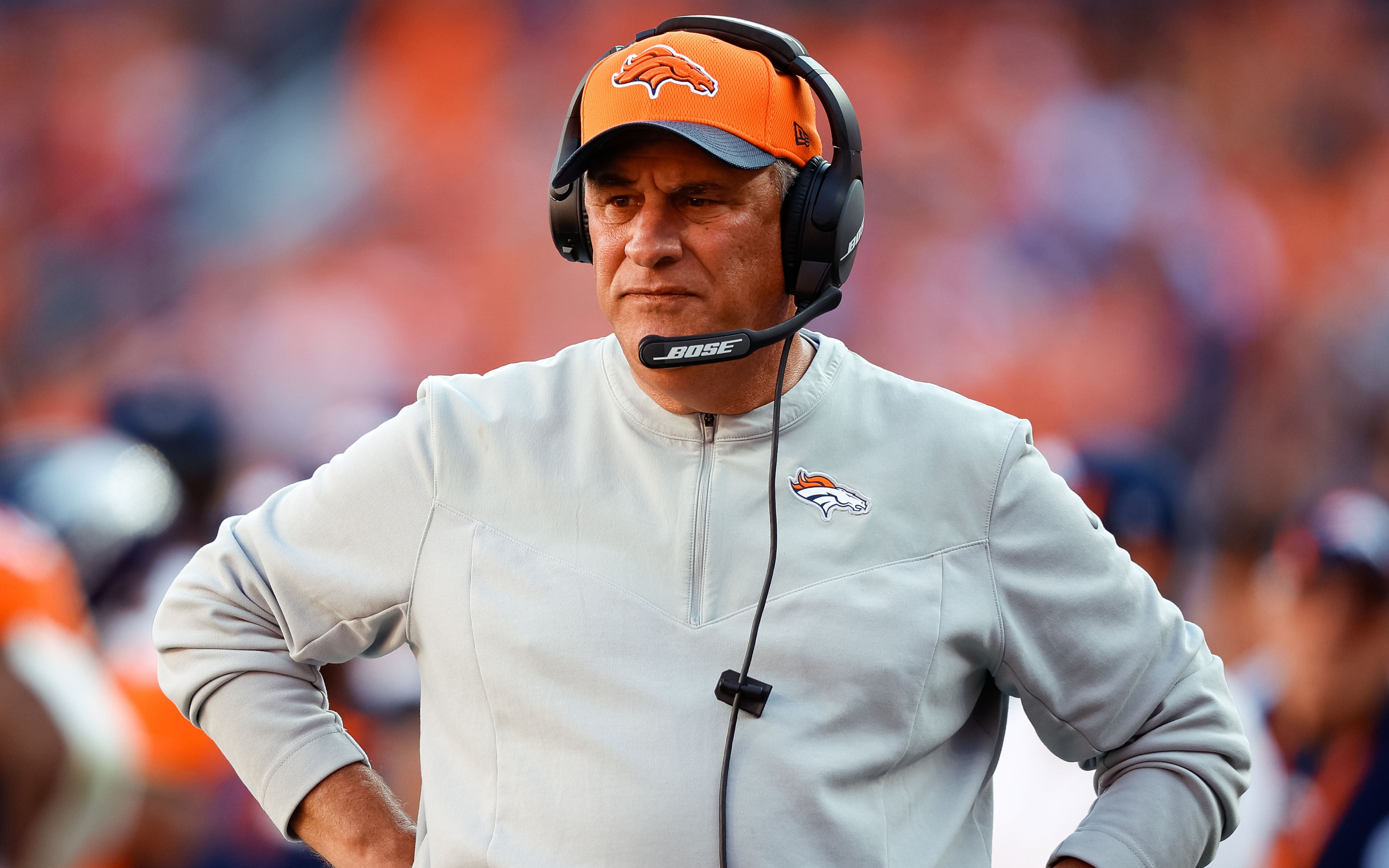 "Fire Fangio," the angry fans of Broncos Country tweet weekly.
And not just recently, either, but going back to last year, too.
Look, being a head coach in the NFL isn't easy, and when the team is consistently losing, the head man takes the heat. It's as simple as that.
And Fangio's continued to make mistakes weekly, even three years into his head coaching career; his too wishful challenges and awful clock management persist. At this point, he's won only 4-of-16 challenges and is a dreadful 1-of-8 this season. And in the Bengals loss two weeks ago, Fangio blew his team's final timeout when he could have saved it for after the 2-minute warning. (He later said the official told him he had to call it or 40 seconds would have been put on the play clock, allowing Cincinnati to run it to 2:00.)
Despite all of those issues, though, Fangio could actually be retained for a fourth year. First and foremost, the team is going to go through an ownership transition. The new owner may want to hire his own coach, or at least have some say in the matter. Secondly, his team has improved over the last three years, but more on that later.
As Tom Pelissero, Ian Rapoport and James Palmer reported on NFL.com this morning, Fangio and General Manager George Paton met this week but no decision has been made on his coaching future with the franchise. While many of their sources outside of the organization do believe the Broncos will move on with a new head coach, today's game could actually help Fangio stay in the Mile High City for another season.
The flip side of Fangio floundering on challenges and timeouts is the team has gradually improved over the last three years. At 7-9 currently, they have a chance to win the most games of his career in a season today. But beyond the win-loss columns, Fangio's defense has improved to be a Top-3 unit in the league this year, all while trading away Von Miller and dealing with many injuries.
There's no doubt Denver needs a new offensive coordinator as badly as they need a star quarterback. And Tom McMahon must be replaced as special teams coordinator. But, that could open the door to Fangio staying around and hiring new coordinators next year.
It still seems to be a long shot that Fangio is back in 2022. But, even a competitive game today could be enough to help him keep the reins of the Broncos for one more season.