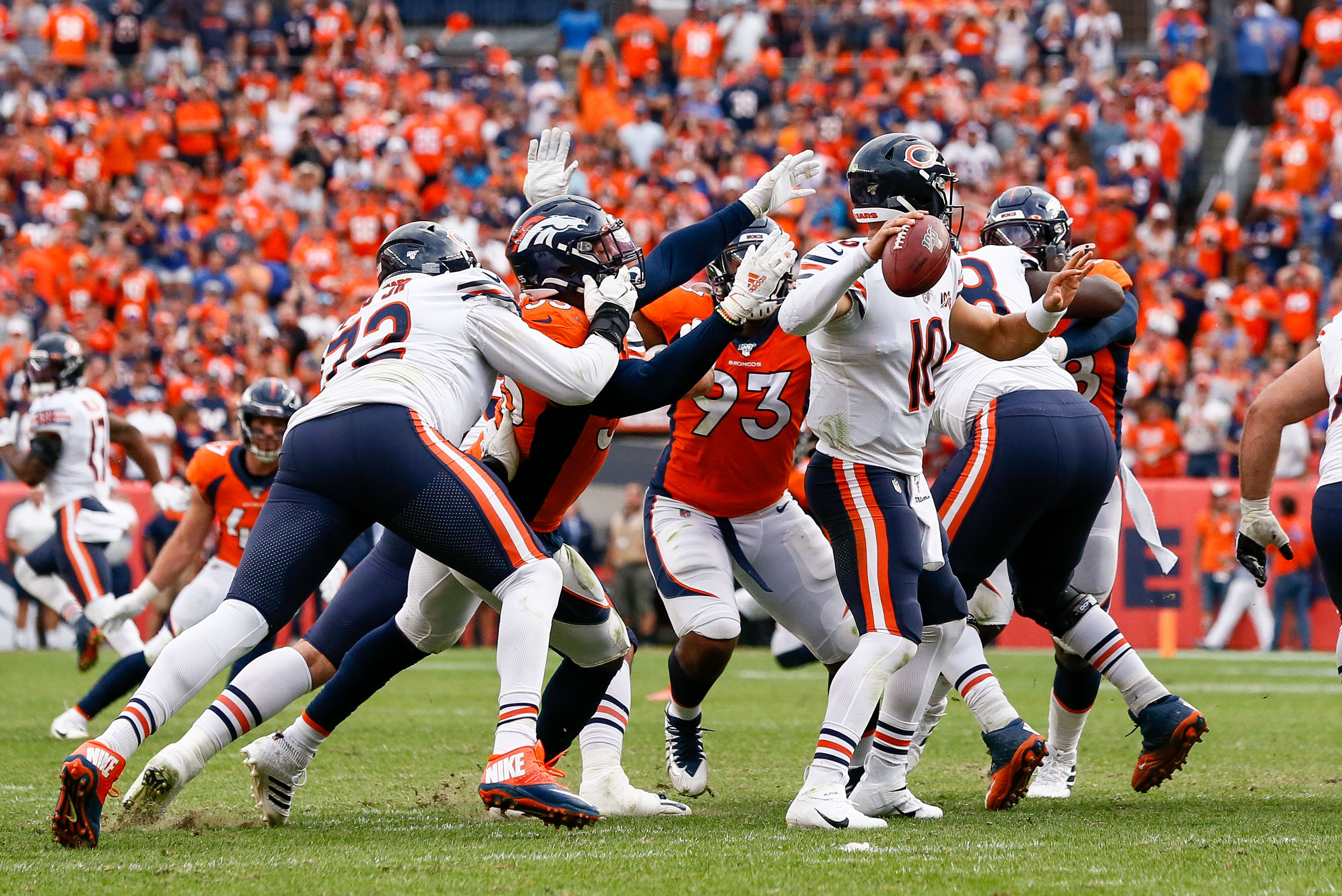 Expectations around Denver's defense were high heading into the season with stout pass rushers Von Miller and Bradley Chubb joining forces with first-year head coach Vic Fangio. However, through two games the results have been surprisingly disappointing as they have not registered a single turnover or sack.
Chubb joined Les Shapiro and Eric Goodman of Afternoon Drive on Mile High Sports AM 1340 | FM 104.7 to discuss the final play of the game including the controversial penalty, how roughing the passer penalties affect his game moving forward, and if one play or bad call can cost the Broncos a game.
"It's frustrating, but it's [the game] is over," Chubb said of that personal foul. "We lost and it ended up coming down to that play, but there's so many plays in the game that you go back to and try to make perfect so the game doesn't have to come down to that [play]. So, it is frustrating but at the end of the day, they called it and you have to live with it."
In the most controversial and pivotable play of the game, Chubb was called for a roughing the passer penalty on Chicago's Mitchell Trubisky that moved the Bears up to Denver's 40-yard line. Ultimately, the Bears would go on to win the game on a 53-yard FG, but that's not going to affect how Chubb approaches rushing the quarterback.
"You just can't think too much about it," Chubb said. "You can't go out there with that fear of hitting quarterbacks now that you're going to get a roughing call. So, you just got to go and play your game and that's what I'm going to do."
There were a lot of what-ifs towards the end of the game with the calls against the Broncos. However, there were numerous plays throughout the game that led to Denver's demise.
"I feel like you can win the game off one play but you can't lose the game off one play," Chubb said. "There's small plays that happen throughout the game that you could have corrected. We saw like two or three plays in film that happened in the first quarter that could change the whole narrative of the game. When you lose, you can't point it at one play, one call, or one official, so you just got to move on and be better next week."
You can listen to the full interview with Bradley Chubb here, including what he had to say about how to avoid roughing the passer penalties and what he thinks about Green Bay Packers quarterback Aaron Rodgers.
Catch Afternoon Drive with Goodman and Shapiro every weekday from 4p-6p on Mile High Sports FM 104.7 | AM1340 or stream live any time for the best local coverage of Colorado sports from Denver's biggest sports talk lineup. Download the all-new free Mile High Sports Radio mobile app for Apple or Android.