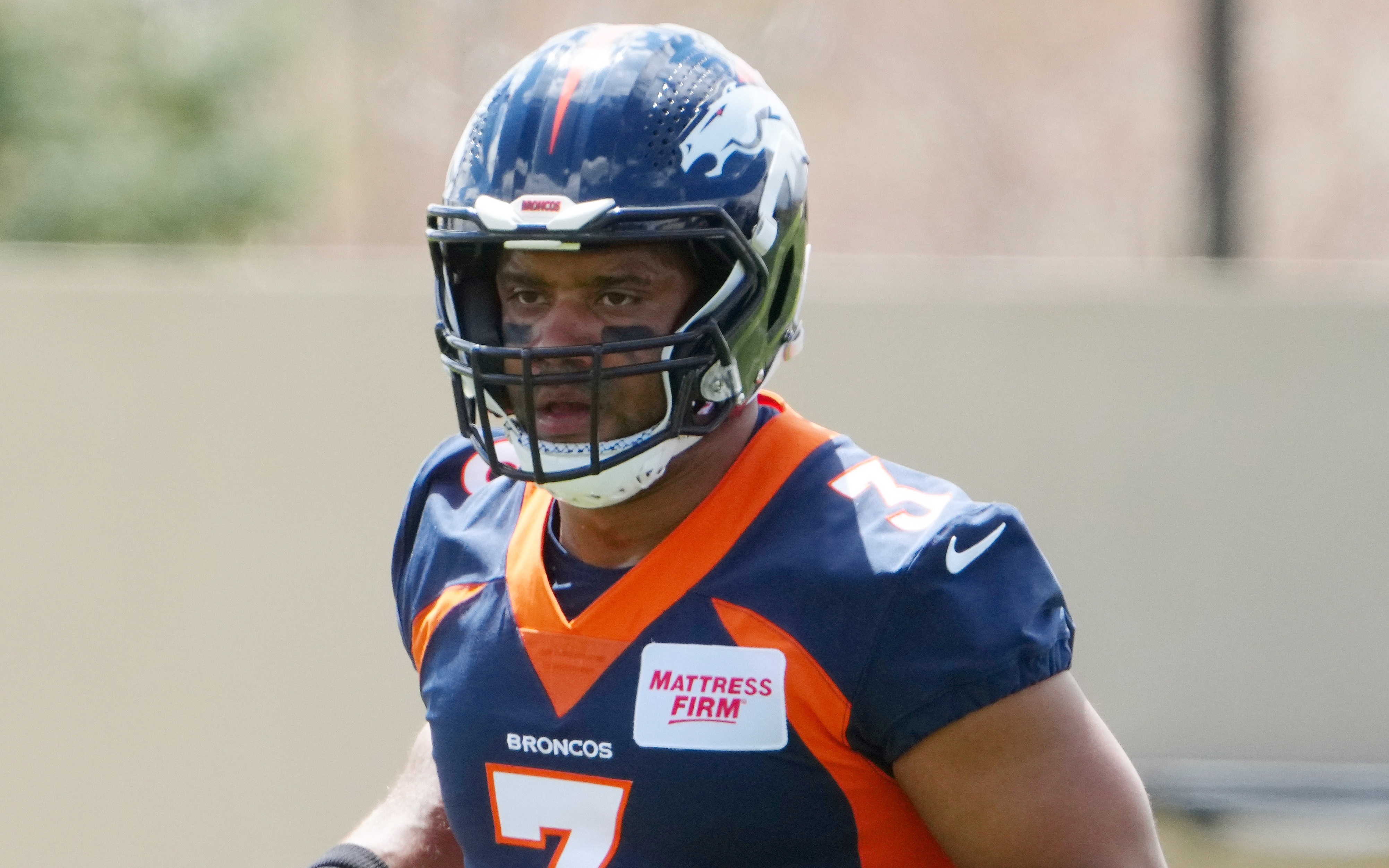 The Denver Broncos are back!
Of course, they're yet to play a game with Russell Wilson under center, making it all seem surreal to this point, but the NFL world wants to see what the superstar can do in Denver.
That's why the Broncos are going from zero interest to one of the hottest TV tickets in the league this year. Meaning they will likely see 3-4 national television broadcasts. And maybe more if they're doing well down the stretch and are flexed into national games late.
And while the NFL schedule release is set for Thursday, May 12, we do have some confirmed games right now, as well as some hot rumors floating around.
Broncos confirmed scheduled games
As of May 11, we know the Broncos will play two games for certain.
In Week 8, the Denver Broncos face off against the lowly Jacksonville Jaguars in foggy London town. That game takes place on Sunday, Oct. 30 at the bright and early kickoff time of 7:30 a.m. MT.
The good news is, Denver doesn't lose a home game for playing overseas — at Wembley Stadium — because of the Jags' deal with London and the league.
And as for now, the only other game we know for sure is Denver traveling to Los Angeles to face the World Champion Rams on Christmas Day. That's right, the Super Bowl champs will host Wilson and the new-look Broncos in Week 16 which could be a huge opportunity to tune up before the postseason.
Rumored games
One rumor floating around Twitter is the Broncos will play against the Raiders in Las Vegas in Week 1 of Monday Night Football. This year, there will be only one MNF game on the opening weekend, so it's not like the Broncos and Raiders would be playing the late, 8 p.m. MT kickoff that Monday night.
Another rumor is the Broncos will play the Seahawks in Week 1 on Monday Night Football. That would be an interesting return to Seattle for Wilson, but the Seahawks aren't expected to be a playoff team. Is that really the marquee matchup the league wants in the first week?
Continuing down the rumors, 9News has the Broncos playing in Carolina against the Panthers in Week 7. According to their report, Denver would fly to Carolina in Week 7, play the Panthers, and then fly from there to London without coming back to the Mile High City. It certainly seems plausible.
And someone else has the Broncos hosting the Indianapolis Colts in Week 5 for Monday Night Football.
Broncos rumored and confirmed schedule
(Confirmed in bold)
Week 1: Broncos – Seahawks on MNF in Seattle
Week 2: Broncos – Texans in Denver per Tom Green of 7 News
Week 5: Broncos – Colts on Monday Night Football in Denver
Week 7: Broncos – Panthers in Carolina
Week 8: Broncos – Jaguars in London, Oct 30, 7:30 a.m. MT kickoff
Week 16: Broncos – Rams in LA, Christmas Day, 2:30 p.m. MT kickoff
Week 17, 18: Likely Broncos face two AFC West opponents. Chiefs and Chargers?
Other opponents:
Kansas City Chiefs (2), Los Angeles Chargers (2), Raiders (2)
Away games: Seahawks, Titans, Ravens
Home games: Cardinals, Texans, Jets, 49ers
Stay tuned until Thursday when the official schedule will be released for the world to see.