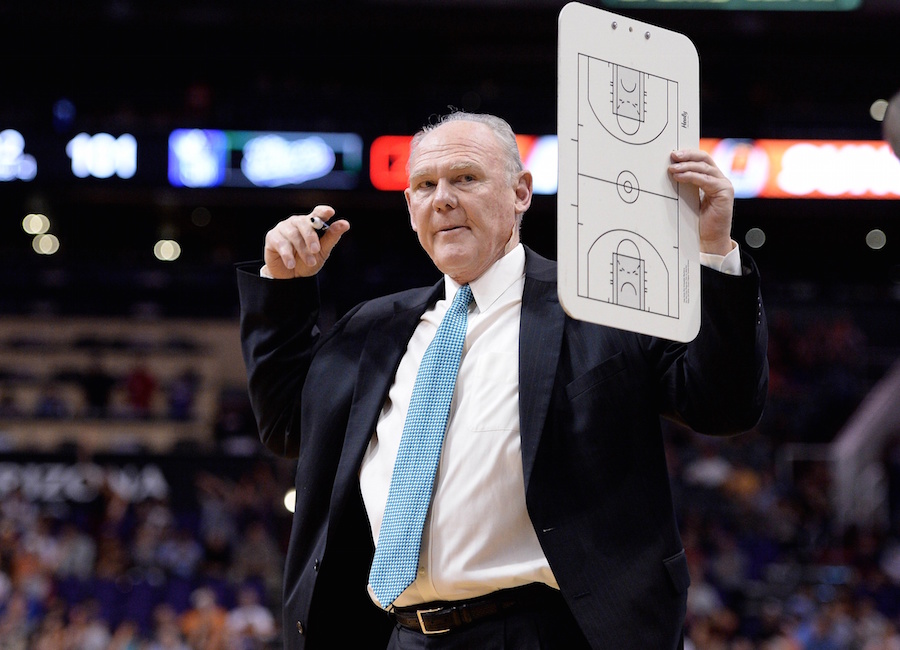 The month a March is a time synonymous with college basketball. Yet, people tend to forget that the next level, the NBA, is still in full swing.
Longtime sportscaster Dick Vitale joined Eric Goodman and Les Shapiro during Afternoon Drive on Mile High Sports Radio to discuss the possibility of former Denver Nuggets head coach George Karl earning a Hall of Fame nod, as well as the passing of former Chicago Bulls general manager Jerry Krause.
"George [Karl] has certainly done a great job in his coaching career," said Vitale, who is a former NBA coach as well. "I don't have the numbers in front of me, and I don't have all of the facts, but I think somewhere along the line when you look at the number of wins he does has to merit, certainly, consideration."
Karl began his head-coaching career with the Cleveland Cavaliers in 1985, last coaching in 2016 with the Sacramento Kings. In that time, Karl put up the record of 1175 wins and 824 losses.
"George has been a longtime coach and I believe he's done a great job over the years," said Vitale. "He's had some bad teams obviously too, but that wasn't his fault. It's all about personnel. The NBA, man…you're not going to win without players."
A member of 13 different Hall of Fames, Vitale is uncertain on the Hall-of-Fame future of Karl, yet he also wanted to take the time to pay his respects to former general manager Jerry Krause.
"[Krause] did a fantastic job; he was one of those guys that was like a gym rat, somebody that loved basketball," said Vitale. "He ate and slept it, baseball as well, as a scout. He loved his work and he worked very hard at what he did, his craft."
Jerry Krause died on Tuesday, March 21 at age 77. The Chicago native served as the GM for the Bulls organization from 1985-2003, where he helped lead them to six titles in eight years.
"I want to certainly say that I hope he rests in peace," said Vitale.
Listen to the full interview with Dick Vitale, including his thoughts on March Madness, in the podcast below.
Catch Afternoon Drive with Goodman and Shapiro every weekday from 4p-6p on Mile High Sports AM 1340 | FM 104.7 or stream live any time for the best local coverage of Colorado sports from Denver's biggest sports talk lineup.