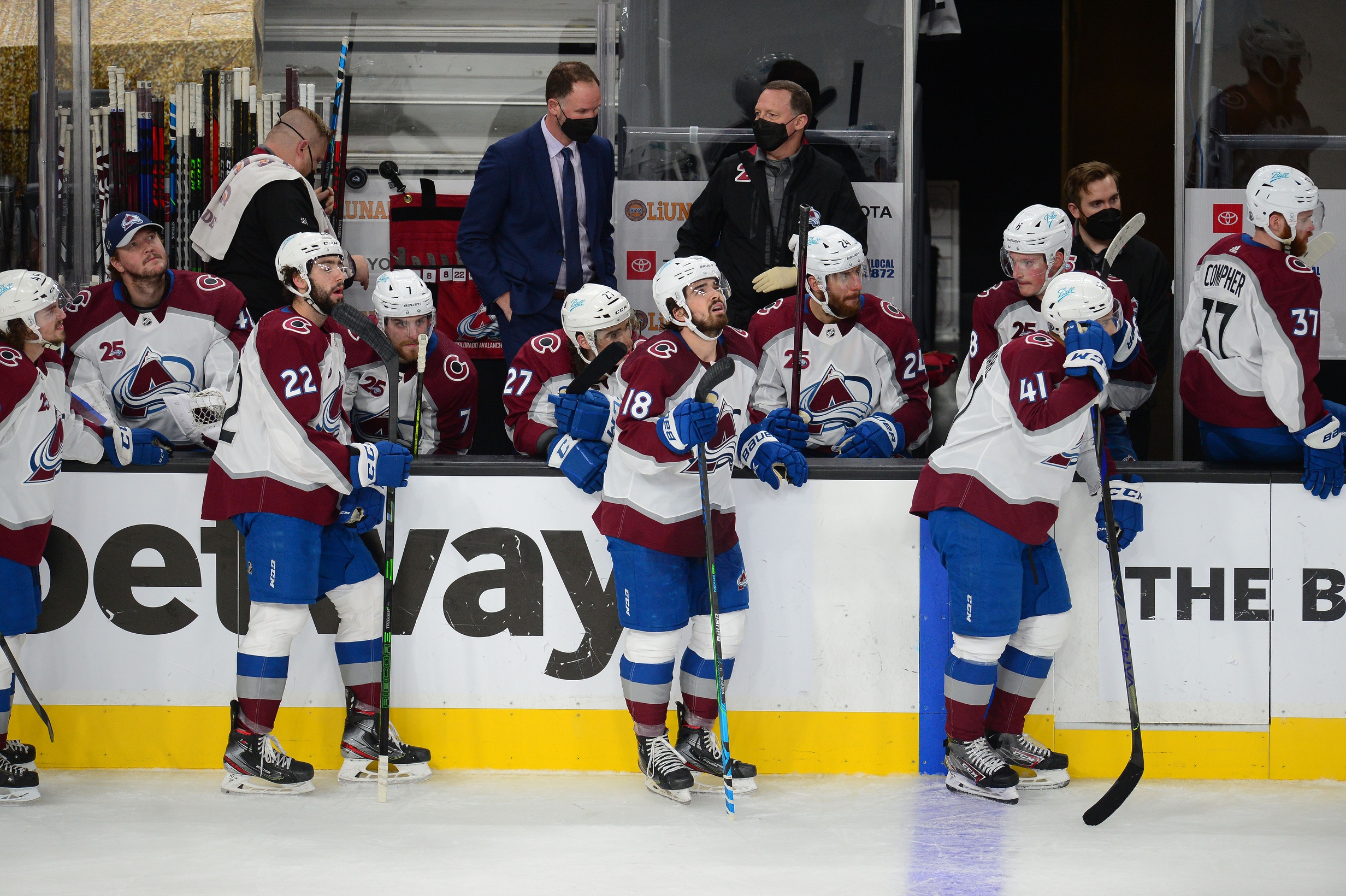 And just like that there was only the Colorado Rockies…
The Avs bowed out in the second round, again, and the Nuggets got swept by the Suns.
Aside from concerts, the lights are now off at Ball Arena before the end of the postseason once more. That elusive Stanley Cup championship feels more like an extreme-heat induced mirage in the far-off distance, dancing in the waves of gas leaping from the pavement.
So close and yet so far away.
And now the question is whether this was THE SHOT for the Avalanche, the best moment in the brief window that an organization has where the planets align and the talent is there to take things all the way to the end.
Perhaps this team isn't quite headed for a downward trajectory just yet, and maybe it was just PR-speak and expectation setting when it was mentioned following the trade deadline, but this burgundy and blue squad will inevitably look much different when hockey fans begins to think about Colorado again in the fall.
"We're here. We're trying to win a Stanley Cup," general manager Joe Sakic said following the trade deadline. "As you see, the contracts are starting to come up that we're going to have to sign a few of our guys. I think this is as deep a team as we're going to have here, where we can have four lines really deep and we're going to have to get cheaper, starting next year, at some of those positions."
With Gabriel Landeskog and Philipp Grubauer heading into the summer as restricted free agents looking for and deserving raises, the organization will also have to decide what to do with Brandon Saad, Pierre-Édouard Bellemare, Matt Calvert, Carl Soderberg, T.J. Tynan, Miikka Salomäki, Jayson Megna, Liam O'Brien, Patrik Nemeth, Daniel Renouf, Kyle Burroughs, Devan Dubnyk, Jonas Johansson, Sheldon Dries, and Michael Vecchione.
Then there are restricted free agents to tender offers to, or in the case of Cale Makar, order up the dump trucks of full of that sweet, sweet money. Those players include Tyson Jost, Kiefer Sherwood, Conor Timmins, Dennis Gilbert, Adam Werner, Travis Barron, Ty Lewis, and Peyton Jones.
That's 26 of Colorado's 50 allotted contracts that will need to be renewed or cast aside, all ahead of the July 21 NHL Expansion draft that will see the Seattle Kraken emerge from its soporific dormancy in the Pacific Northwest to wreak havoc on the rest of the league.
Colorado, just like every other team in the NHL, will then be required to take one of two paths. The first involves the Avs protecting seven forwards, three defensemen, and one netminder from the Kraken's prying tentacles. The second option means hiding eight skaters and one goaltender from Seattle's options.
Oh and any player with a no-movement clause in their current contract must be asked to waive it or be automatically protected from the expansion selection.
My guess? The Avs go with eight skaters and one goaltender and lose Tyson Jost, Nazem Kadri, or sign and lose Brandon Saad.
"You can never have enough depth in any position," Sakic said in April.
Now we're going to see how that depth can bolster a team in transition as old faces go and new ones come in to replace them.
Only then will we see just how much of the window to win remains open.