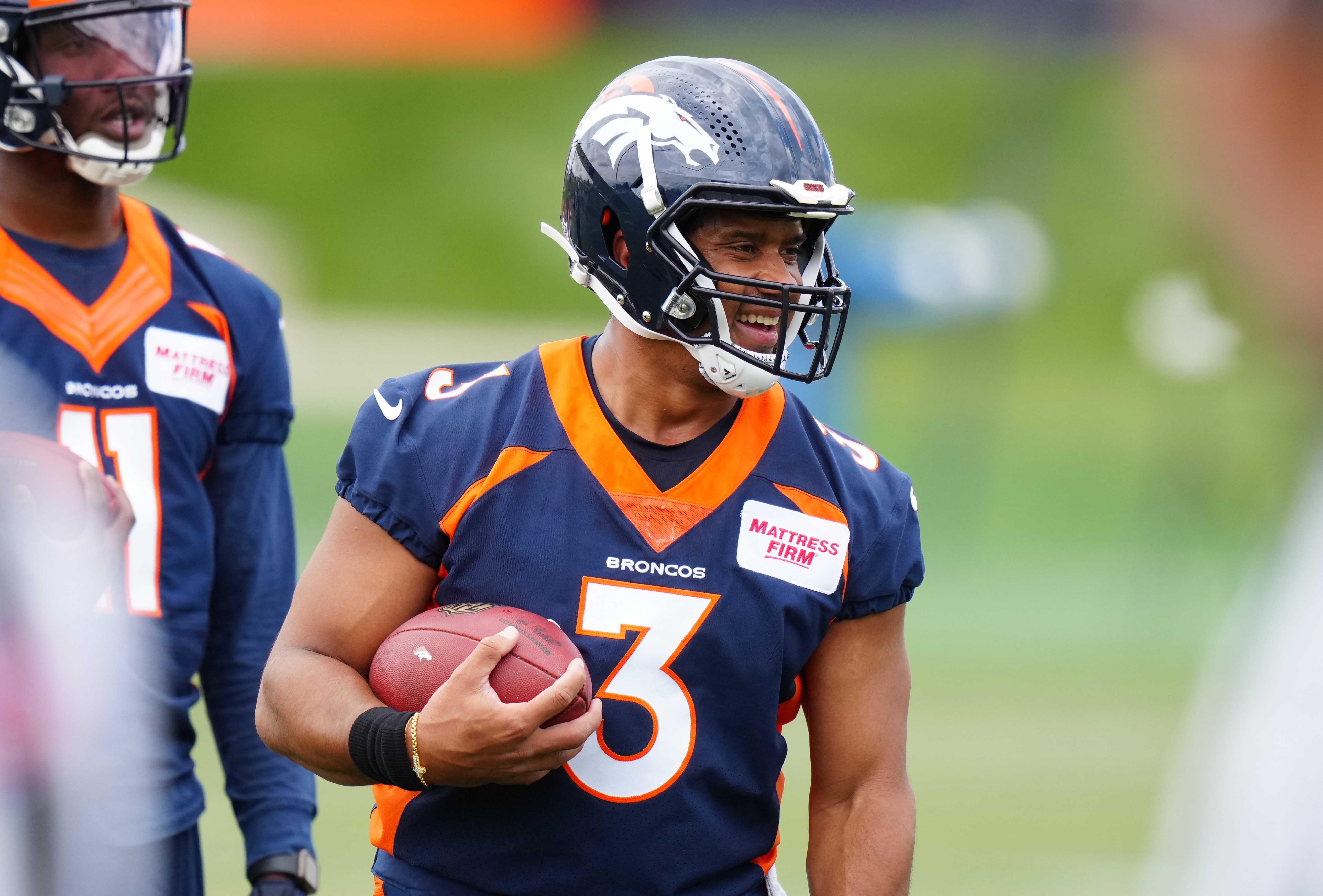 The Denver Broncos have been universally praised for an offseason that saw them ship out fledgling quarterback Drew Lock, other players and some high draft picks for future Hall-of-Fame quarterback Russell Wilson.
In fact, ESPN's accomplished and well-respected NFL analyst, Bill Barnwell, believes Denver had the very best offseason of any NFL team.
"With the Seahawks deciding to move on from Russell Wilson, general manager George Paton sent a significant package to Seattle to acquire the nine-time Pro Bowler," Barnwell wrote. "The Broncos will be thinner after sending two first-round picks, two second-round picks, a fifth-rounder and three players for Wilson and a fourth-rounder, but Wilson gives them a bona fide superstar at the most important position in sports. It's one of the biggest upgrades any team made at any position this offseason."
Although the focus of the Broncos' offseason has to be on their remarkable upgrade at quarterback, Barnwell was also impressed by some of their other signings, praising the Broncos' signings of Randy Gregory, D.J. Jones, K'Waun Williams and Kareem Jackson as defensive upgrades.
The one aspect of Denver's summer plan that Barnwell took issue with was their re-signing of Melvin Gordon. Giving aging running backs money is a decision that's always easy to critique, especially because Barnwell believes some of Gordon's production was inflated.
"Gordon's numbers were more impressive than his actual impact — his two longest receptions came on checkdowns on the final plays of the first half, and his 70-yard touchdown run against the Giants came with Denver up by two scores in the fourth quarter — but it's hard to be too upset about a one-year deal for $2.5 million," Barnwell wrote.
The point on inflated stats that Barnwell raises is an excellent one, but Gordon is still likely one of the best No. 2 backs in football, even if the contract was ill-advised.
Overall, the Broncos have gone from after-thought to championship contender; from bottom-feeder quarterbacks to superstar play from the position, and that's worthy of being awarded the title of 'best offseason in the NFL.'