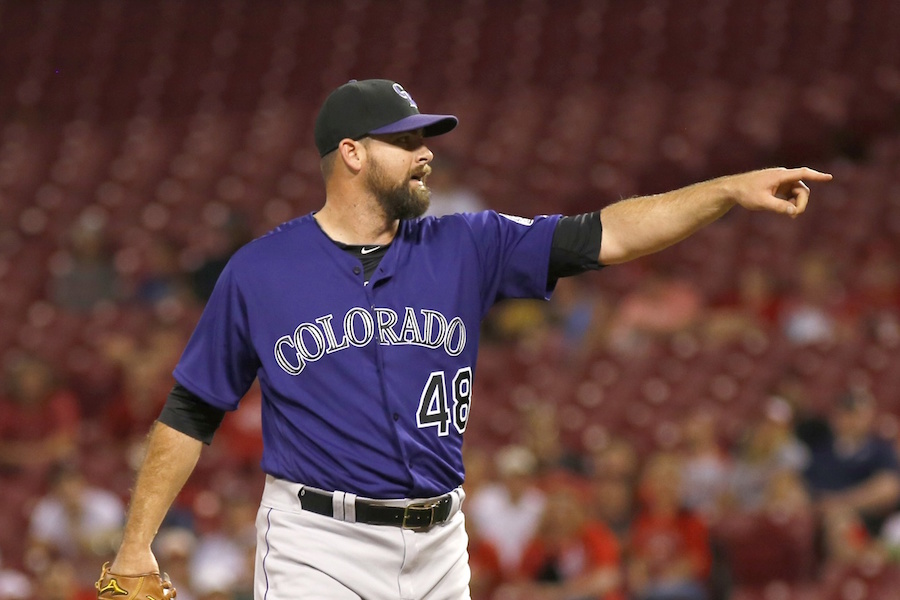 The Colorado Rockies have plenty of trade assets on their roster, and it seems that a certain pitcher is garnering a lot of interest.
#SFGiants focused on relievers right now. Boone Logan of #Rockies is one of them. (Would be an in-division trade, of course.)

— Jon Morosi (@jonmorosi) July 21, 2016
Yes, the division-leading San Francisco Giants have shown interest in Rockies lefty Boone Logan.
Logan, 31, is in the midst of a contract season, and the best season of his career, owning an ERA of 2.70.
Trading Logan makes sense, as the Rox could get a nice prospect in return; however, with the Giants being in the National League West, and a top team in the sport, it would take a pretty penny for the Rox to deal Logan.
If the Rockies are willing to part with Logan, one of their best bullpen arms, it could hint at the fact that they are indeed sellers at the deadline and are looking to continue to build towards the future.
The trade deadline is August 1st at 4 p.m. ET.