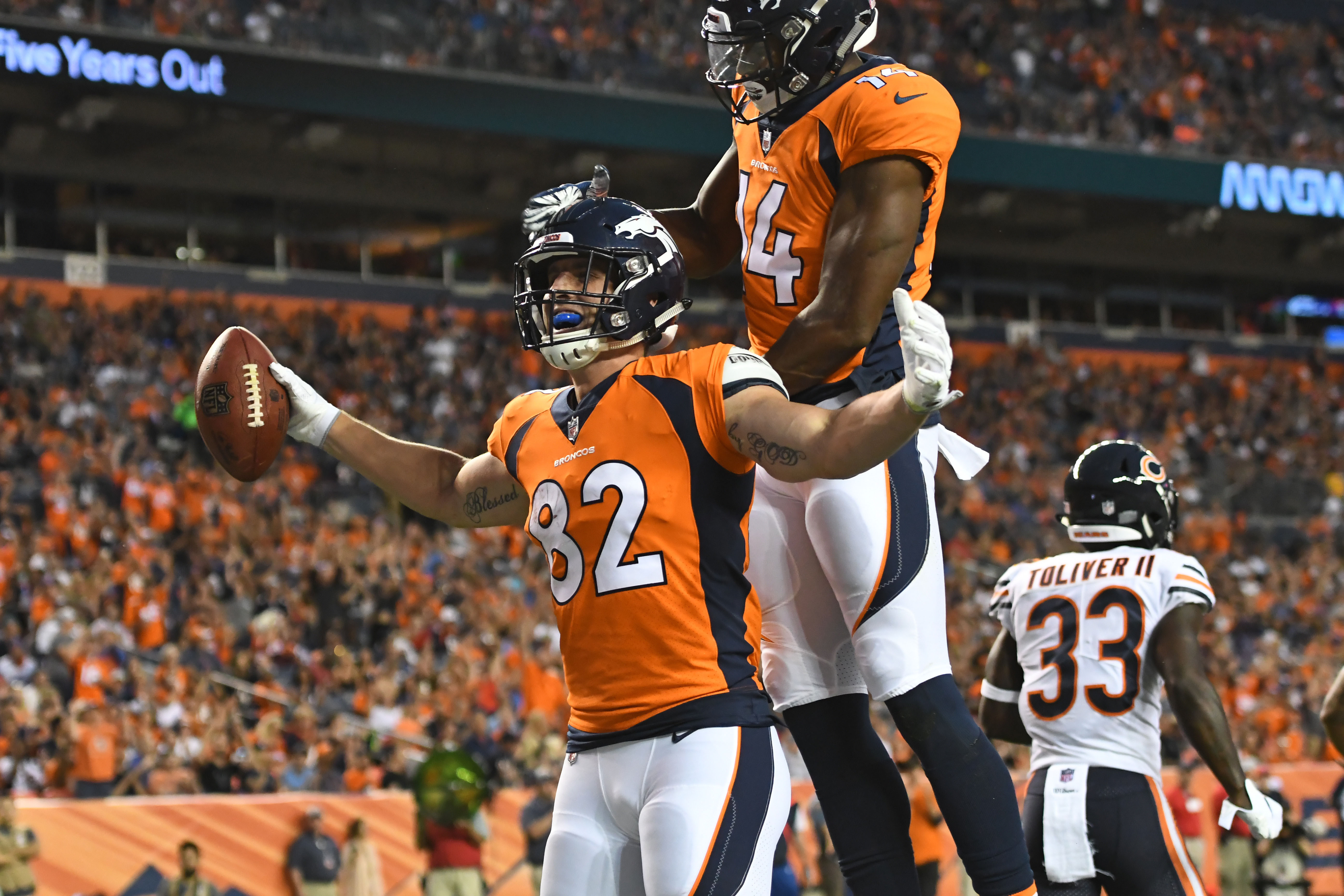 The Denver Broncos head into the 2019 NFL Draft season with what many would characterize as a good — but not great — receiving core.
With a lot of unproven potential the sky is the limit for young receivers like Courtland Sutton, DaeSean Hamilton and the tight-end core in Jeff Heuerman and Jake Butt, so long as they stay healthy. Health is also a question mark for veteran Bronco Emmanuel Sanders who is coming off a torn Achilles in 2018.
Ronnie Kohrt of the Broncos Blitz podcast discusses the latest surrounding the Broncos receiving core and if the Broncos should be considering a wide receiver at No. 10 overall.
Kohrt also discusses who the Broncos may consider looking at No. 10 in the event where they do want to select a pass catcher.
Click here to listen to the full Broncos Blitz podcast with Ronnie Kohrt.
You can follow Ronnie Kohrt on Twitter for more news regarding the Broncos by clicking here and catch up on latest conversations about the Broncos, or listen to the podcast below.
Click here to listen to past episodes of the Broncos Blitz podcast and access the Broncos Blitz archived vault.