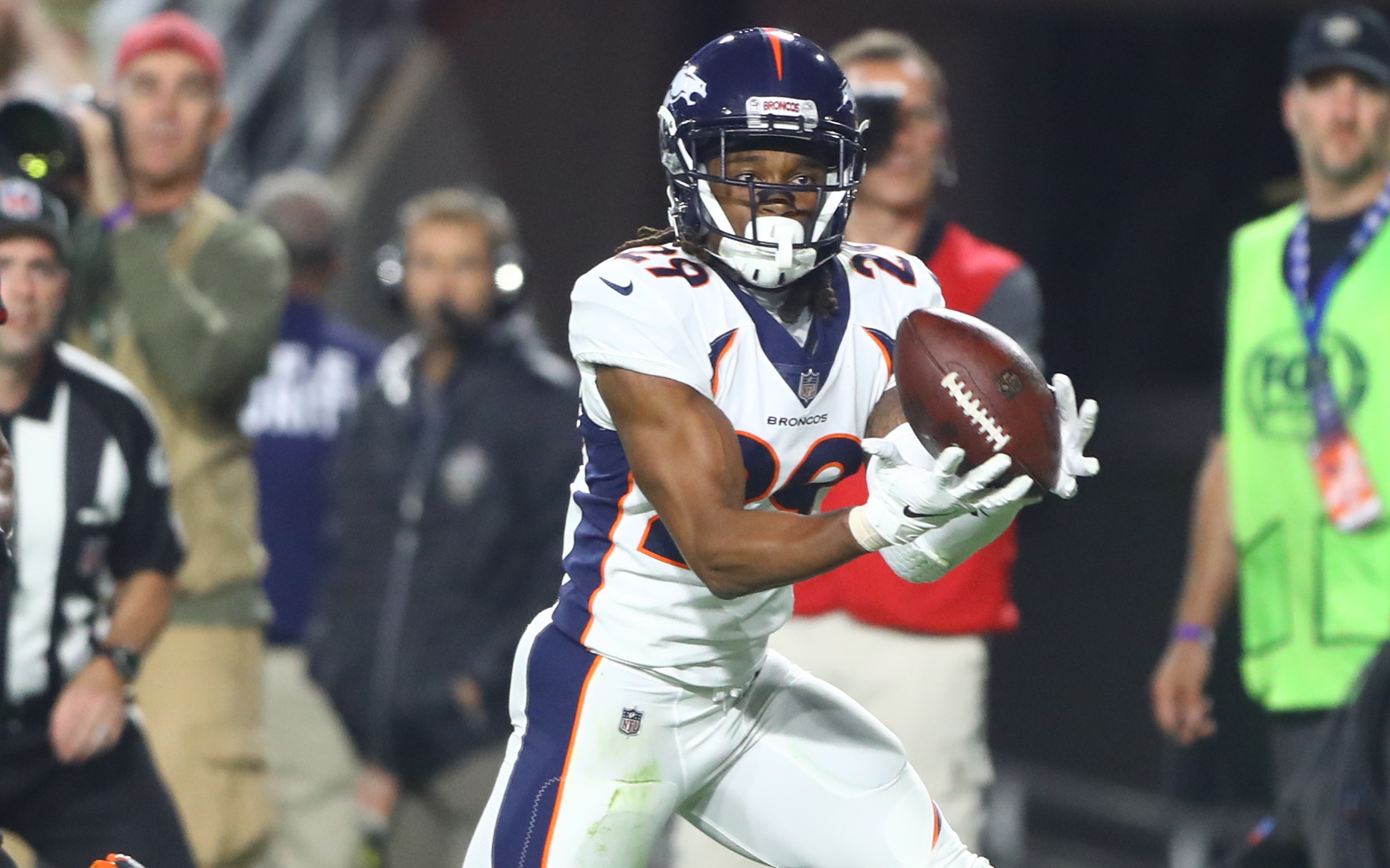 It took all day, but the Denver Broncos finally made a splash signing late Monday night when they landed Kareem Jackson to be their second star cornerback.
Jackson was graded out at an 85.7 last season by Pro Football Focus, making him the seventh-best cornerback in the NFL, right behind new teammate Chris Harris Jr. The move makes the Broncos one of the best teams in terms of their top two corners and Denver is paying Jackson around $11 million per season.
What does it all mean for Bradley Roby?
Simply, the former first-round pick is likely gone after this move.
The Broncos were possibly hopeful to get a hometown discount for Roby and keep him round in a nickel cornerback role where he excelled for the first four years of his career behind Harris and Aqib Talib. But after jettisoning Talib last offseason, the Broncos gave the reins to Roby as their second starting cornerback with mostly poor results.
His 59.8 grade (144th among corners) is evidence to how poorly he played last season, his first as a full-time starter. He missed 12 tackles on the season and allowed a far too high 117.3 passer rating against as well as allowing six touchdowns to be scored on him.
Spotrac now believes he will command around $11.5 million per season, which is ludicrous, but it's also what we've seen so far this signing period. Players are getting paid, and handsomely; Ja'Wuan James became the highest-paid right tackle in the NFL last night by the Broncos and he's never made a Pro Bowl.
Lots of teams are interested in Roby's services including the 49ers, Texans, Steelers, Browns and more; almost certainly, his time in Denver is over.
For the Broncos, it means losing another first-round pick — Shane Ray is also gone — and John Elway's draft history in that first round, which includes Paxton Lynch, is bordering on terrible at this point.
With Harris and Jackson, the Broncos are in great shape at corner, but they'll still have to find a nickel in either the rest of free agency — which begins on Wednesday in earnest at 2 p.m. MT — or in the draft next month.
The Broncos have been rumored to be interested in Greedy Williams, Byron Murphy and DeAndre Baker, so it's possible Denver uses a high pick to fill that need. Stay tuned to what happens next at their most needy position.