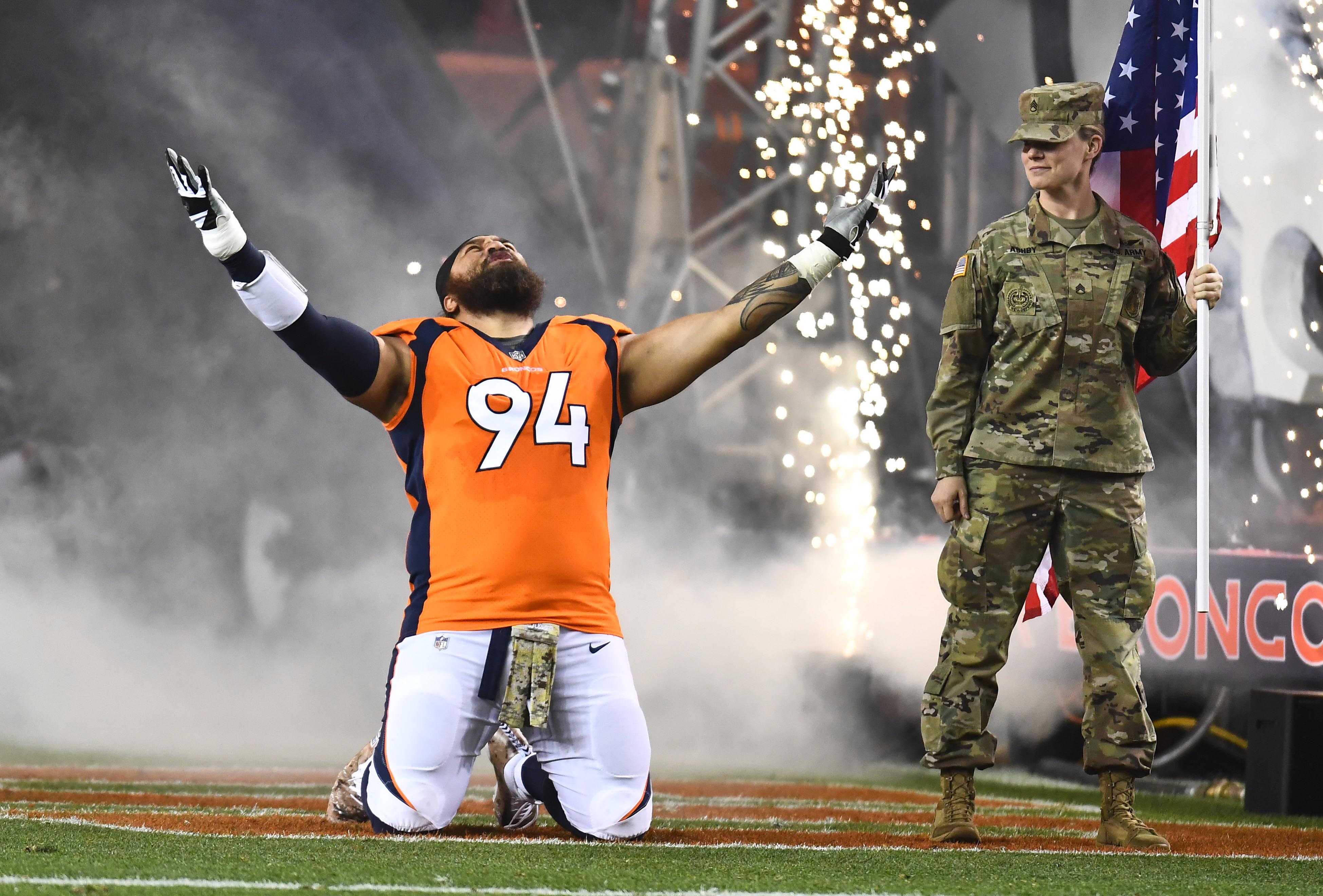 Communication is key for any NFL team to achieve greatness, and according to Broncos defensive lineman Domata Peko, mistakes and lack of communication are plaguing the team.
In an interview inside the Broncos' locker room, Eric Goodman and Les Shapiro of Mile High Sports AM 1340 | FM 104.7 caught up with Peko to discuss the frustrations and lack of communication.
"We just keep killing ourselves, Peko said. "There were so many mistakes out there before (the snap.) It was just little communication errors, and things like that, that messed us up [Sunday]."
"Playing against [the Patriots], you can't let them get up 14 like that," says Peko. "We've got to play a complete game. We haven't had that all year."
Click here to listen to the full interview with Domata Peko, or listen to the podcast below, including what he had to say about mental errors, the little details and stopping the Broncos' skid.