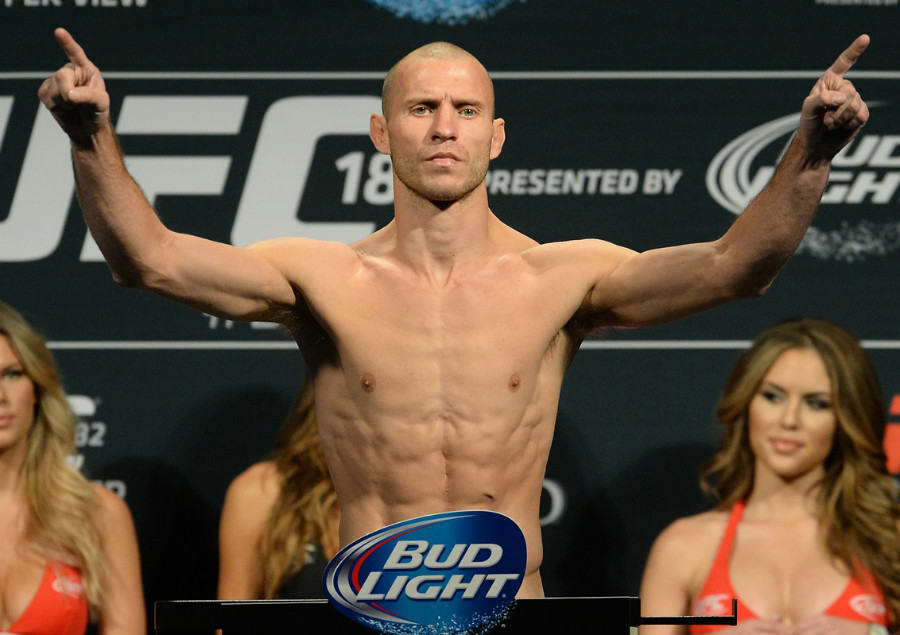 If you're a fan of MMA and the UFC, then there's no doubt that you know who Donald "Cowboy" Cerrone is. If you have no idea what I'm talking about, listen closely: Cowboy is a man all of Denver needs to know; more importantly, they need to be behind him this Saturday as he takes on Rafael Dos Anjos for the UFC Lightweight championship.
Cowboy, a Denver native, is the type of athlete nearly everyone can get behind. He's the type of athlete we don't see anymore, the type of athlete that just doesn't give a, well, you-know-what.
For Cerrone, he fights because he feels like fighting. He also drinks beer, rides bulls, drives an ATV and goes base jumping because, you guessed it, he feels like it. And in today's day and age, where every contract bans athletes from performing any potentially dangerous activity and Johnny Manziel gets benched for having a few drinks at the club, we don't see many guys like that anymore.
Luckily, in the UFC, President Dana White cares more about Cerrone's in-octogon performance than his off-octogon endeavors.
"Me and Dana have a pretty good understanding," Cerrone said, via FoxSports.com. "He just kind of lets me be me. I've never pulled out of a fight, never not showed up to fight, so injured or not, I'm coming. It's a relaxed intensity I've got to live my life in."
And intensity is just about the only way to describe Cowboy. A little over two years ago, after badly injuring his ankle before a fight with KJ Noons, many would have pulled out of the fight, but Cowboy stuck it out and won by unanimous decision. Earlier this year, after defeating Myles Jury on January 3, Cowboy returned two weeks later to take down Benson Henderson on January 18 after Henderson's opponent pulled out of the fight and Cerrone just so happened to be in the area — that turnaround is about four months ahead of schedule.
This is a guy who has broken his back twice, and that's nowhere near his most serious injury; after attempting a 60-foot jump on his ATV, Cerrone was literally disemboweled by the handlebars, losing parts of his intestines and stomach.
Taking a punch inside the octagon is nothing!
On Saturday night, Cerrone will bring his eight-fight win streak into the octagon where he will face off against the last man to beat him, Rafael dos Anjos, for the UFC Lightweight championship belt. All of Denver should be watching.