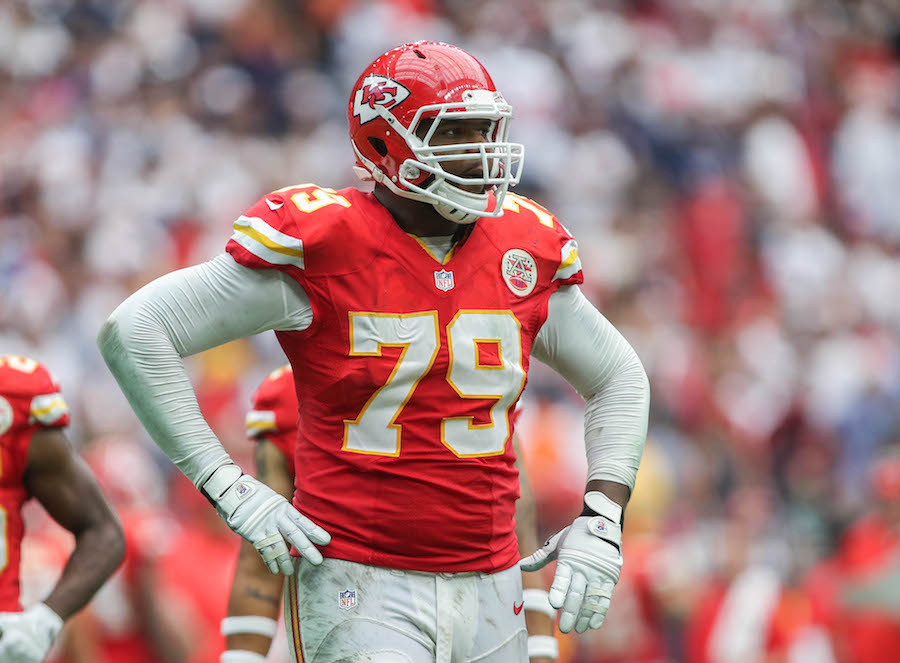 The Broncos signed Donald Stephenson in the offseason to bolster their offensive line, and he hopes to be pivotal in their success.
Stephenson spent the first four years as a Kansas City Chief, but with his contract ending this past year, he decided to make his way towards greener pastures.
"I'm loving it. It's really precise in how [coach Gary Kubiak] sets up the practice," Stephenson told Gil Whiteley on Mile High Sports Radio. "It really prepares you for games; it's really helping me come along and learn the plays."
What is also helping Stephenson come a long way is the fact that he has to go up against all-world pass rushers like Von Miller each and every day.
"That's going to prepare me for what's in this AFC West," Stephenson said. "We have some good rushers in the AFC West, and he's (Von Miller) the best one."
Since Donaldson joined the Broncos in March, he's been trying to familiarize himself with his new teammates. He has been talking to some guys and trying to get advice on how to better himself.
"Of course, the offensive line, I see them every day all day," Stephenson said. "Matt's [Paradis] really helping me come along. Russ [Russell Okung] is a six-, seven-year vet and he's really helping me tune up my game, I'm learning a lot from him. As soon as I got here I felt like I was at home; everybody made me feel like family. I'm having fun. I'm loving it."
The Denver Broncos signed Donald Stephenson on March 9th to a three-year deal worth $14 million, with $10 million guaranteed.
To listen to the rest of the conversation with Stephenson, check out the podcast below…
Catch Gil Whiteley weekdays from 11a-12p on Mile High Sports AM 1340 | FM 104.7 or stream live any time for the best local coverage of Colorado sports from Denver's biggest sports talk lineup.