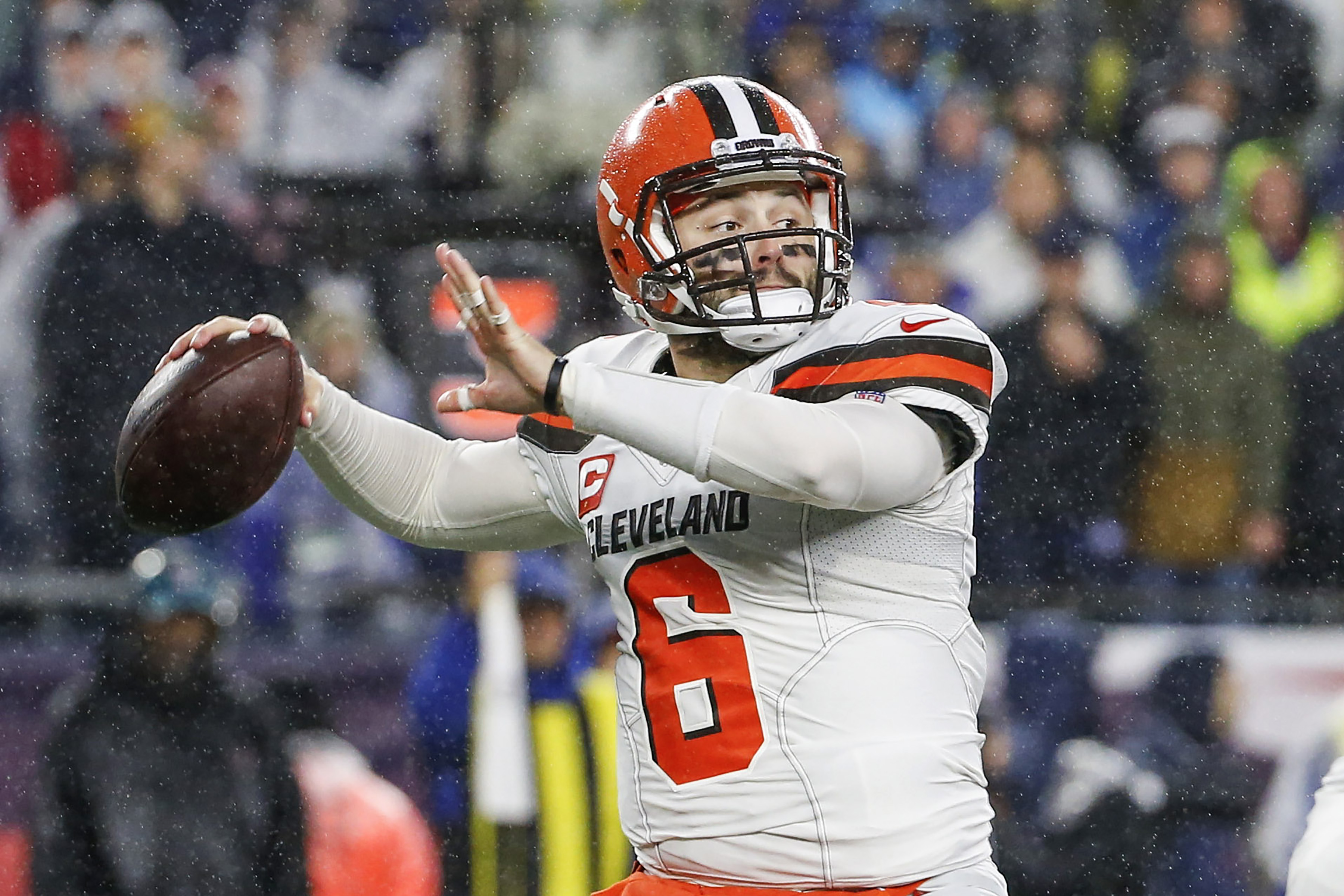 The Denver Broncos are set to square off against the Cleveland Browns Sunday afternoon in the Mile High City.
To preview the game, Mile High Sports writers Zach Seagers and Aniello Piro go head to head, debating who will win come Sunday afternoon.
Zach Seagers:
Holding a 2-6 record and sending out Brandon Allen as the starting quarterback makes the upcoming matchup against the Browns feel like a funeral march for the Broncos. However, there is still a clear path to victory for this team on Sunday.
For starters, the Browns have given the ball away more than almost anyone, 17 times or 2.43 giveaways per game to be exact. That rate is tied for highest in the league with the Miami Dolphins and Tampa Bay Buccaneers.
That matters to the Broncos because they're undefeated when they record multiple takeaways, and they're winless when they record fewer than two.
Second, one of the Broncos' two wins this season, and the more powerful of the two, came in a 16-0 home victory over the Tennessee Titans. That Titans team opened the season by traveling into Cleveland and dropping a 44-16 bomb on the Browns.
Third, the Browns are one of, if not the worst coached teams in the league. The Browns have consistently shown up to games looking flat and they've been called for more penalties than any other team in the league even though they've played seven games and most of the league has played eight.
They've had 24 more calls go against them than benefit them. That difference is almost twice as bad as the next worst team (Jacksonville, 13), and has cost them 252 yards, over 100 more than the next-worst team.
Lastly, while Brandon Allen is not a better quarterback than Joe Flacco, he may be able to perform better than Flacco did given the Broncos' offensive line. Since the Giants benched Eli Manning, Flacco has taken his rightful spot as king atop the throne of immobile quarterbacks.
That lack of mobility doesn't mix will with the Broncos' porous offensive line. Allen is by no mean Lamar Jackson, but he will certainly be able to buy more time than Flacco has been able to.
Aniello Piro
Although it is only Week 9 in the NFL season, the Denver Broncos are over and done with in the 2019-20 campaign.
Between losing Bradley Chubb to a torn ACL and trading away Emmanuel Sanders, the opening half of the season has been bitter for the Broncos coupled with their 2-6 record. Denver was dealt its most significant blow of the season earlier in the week, losing Joe Flacco for the rest of the year because of a neck injury.
While Flacco was by no means spectacular this season, he was competent inside the pocket. Denver will now roll with Brandon Allen at the helm who has not thrown a meaningful pass in nearly four years and has never taken a snap in an NFL regular season game.
While the Broncos defense has been sharp in recent weeks led by Von Miller, Chris Harris Jr. and Justin Simmons, the Browns will come to town in desperate need of a win to keep their season alive. Despite the Broncos and Browns each owning just two wins this season, Cleveland has played some tough matchups and is bound for a breakout game at some point.
Browns' quarterback Baker Mayfield is as scrappy as they come. Between excess media attention and shaky play as of late, Mayfield is primed to have a solid game versus a depleted Denver team. Throw in the fact that Mayfield has weapons like Jarvis Landry and Odell Beckham Jr, and one could imagine the Cleveland offense will rip off a big play or two.
While the Cleveland offense is a wild card, the Broncos offense is pretty much a sure thing. Allen is a rookie's rookie when it comes to playing in the NFL. He will likely need some time to settle into the game, and mistakes are bound to happen along the way.
While Denver's defense has been stout, the Browns are in need of a win and will be facing a Broncos team that might not be able to score any points on offense.