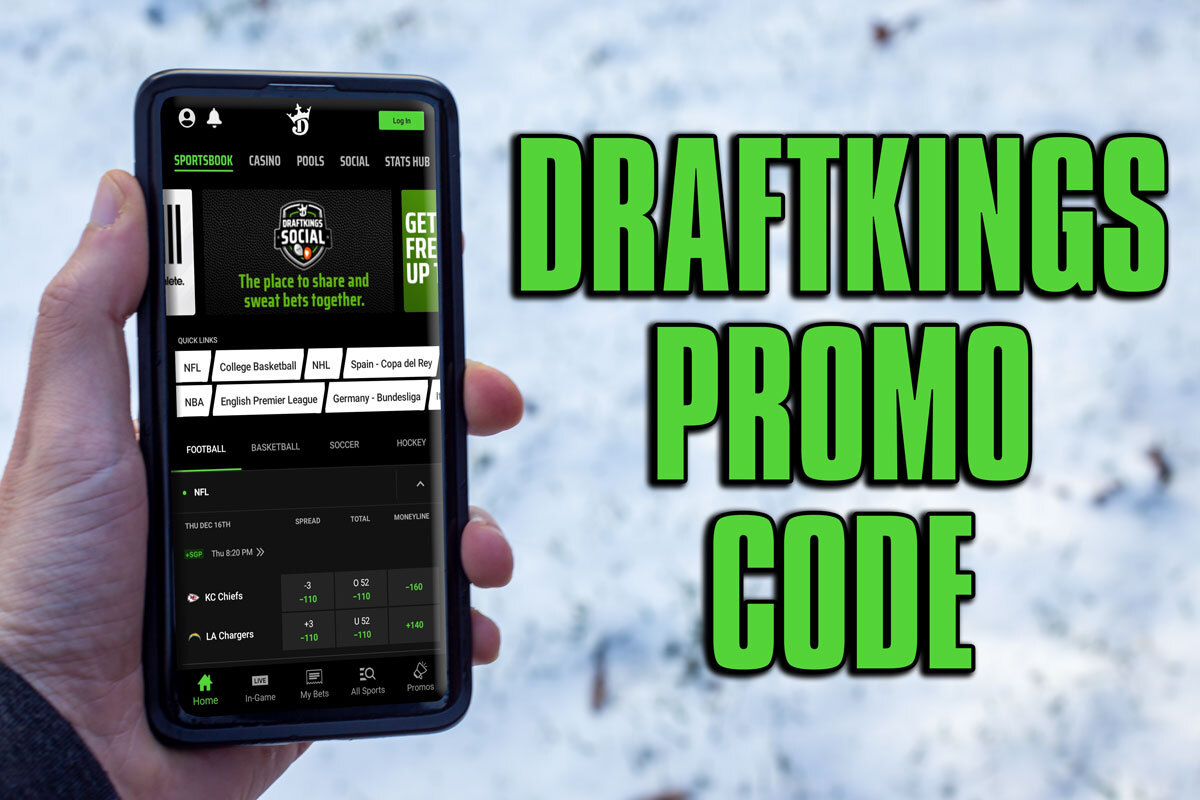 The NBA and NHL are about to take center stage with the NFL season ending and the latest DraftKings promo code is going big for both sports.
New users who sign up with this DraftKings promo code can grab 150-1 moneyline odds on any NBA or NHL team going forward. Anyone who signs up and makes a $5+ deposit can bet $1 to win $150 in bonuses.

DraftKings Promo
States: NY, LA, AZ, CO, PA, NJ, IN, IL, IA, MI, MI, VA, WY, TN, and WV
GET THE APP
Although the NBA is taking a short break for All-Star Weekend, the NHL is going strong. There are 19 NHL games on the schedule for this weekend, which means there are plenty of opportunities to use this industry-leading odds boost in the coming days.
Click here to automatically trigger this DraftKings promo code. New users will be able to grab 150-1 moneyline odds on any NFL or NBA team.
DraftKings Promo Code Unwraps 150-1 Odds
It can be difficult to fully grasp 150-1 odds at first glance. The new DraftKings promo code is offering a chance to place a low-risk wager of $1 with $150 in bonuses on the other end of a win.
For reference, the Carolina Hurricanes are the heaviest favorite on Friday night at -175 on the moneyline. In order to win $150, existing users would need to risk $263 on Carolina.
It's safe to say there will be a heavier favorite at some point this weekend. NHL bettors using this odds boost can choose a massive favorite to tilt the odds in their favor.
Remember, all it takes is a $1 wager to win $150 with this new sportsbook player offer. New players who win will earn six $25 free bets that are valid for up to seven days after your original wager settles.
Free bets are a good way to test drive a sportsbook. This is a low-risk option for anyone looking to find another sportsbook to use. This DraftKings promo code is a way to turn skeptics into loyal customers. It's a win-win for everyone involved.
Using This DraftKings Promo Code
Signing up with this DraftKings promo code is as easy as it gets. There are only a few steps needed to get in on the action, which are detailed below:
New players can automatically trigger the massive odds boost without a code by clicking here.
After redirecting to a landing page, input some basic information to create your account.
Make a minimum deposit of $5+ to qualify for this 150-1 odds boost.
Place a $1 wager on any NBA or NHL moneyline. Winners will win $150 in bonuses.
These offers are available in every state where DraftKings is live, including Illinois where the in-person registration requirement will soon disappear.
NHL Season Heats Up
The NHL season is in full swing as the playoffs approach. Teams are going to have to make their move sooner or later.
Even though the NBA All-Star Game is going to garner a ton of attention this weekend, bettors can take advantage of a full slate of NHL games.
This 150-1 moneyline odds boost that this DraftKings promo code provides can give new players an edge ahead of this weekend's action. Don't miss out on the opportunity to make a low-risk, high-reward wager on the NHL or NBA.
Click here to automatically trigger this DraftKings promo code. New users will be able to grab 150-1 moneyline odds on any NFL or NBA team.

DraftKings Promo
States: NY, LA, AZ, CO, PA, NJ, IN, IL, IA, MI, MI, VA, WY, TN, and WV
GET THE APP