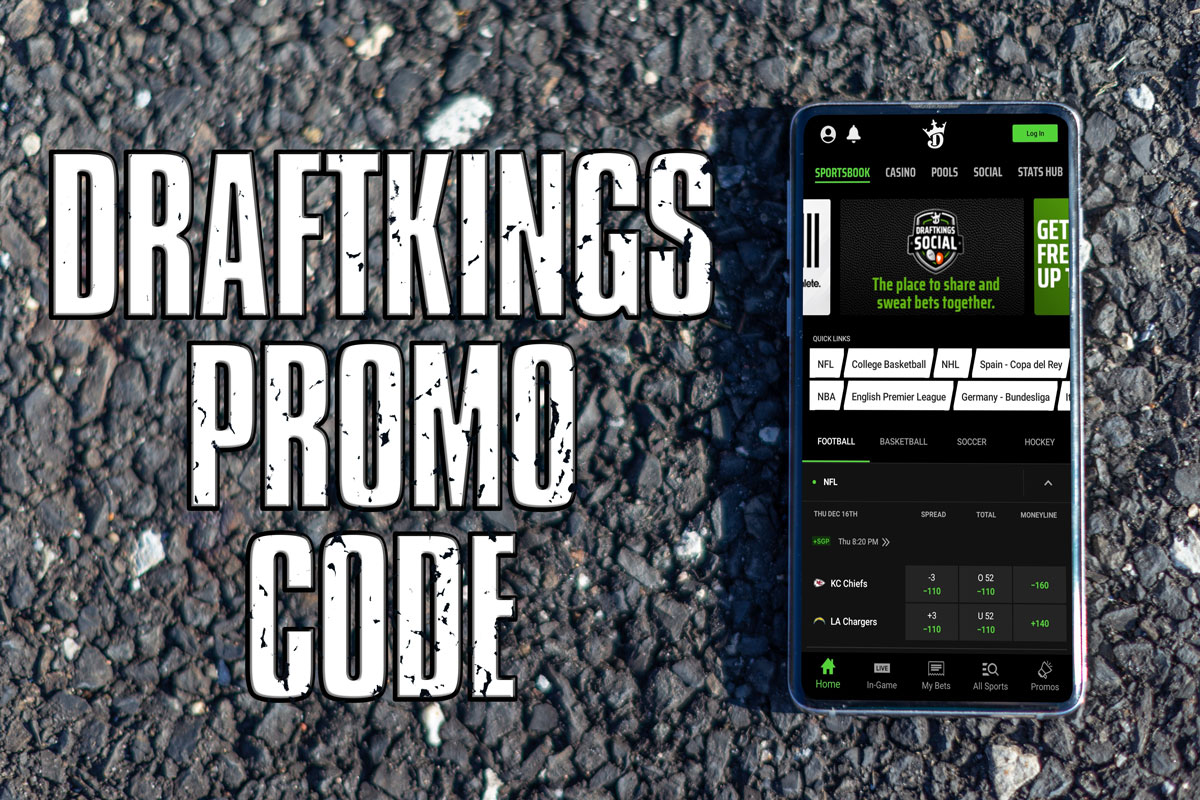 Two NBA playoff games are set for Tuesday night and our DraftKings promo code activates a 30-1 odds boost to use on either game. This offer allows new users to turn a mere $5 wager into a sizable $150 bonus if their team wins its game on Tuesday night.
New users can secure a 30-1 odds boost when they click on any of the links on this page. Doing so will activate our DraftKings promo code and this Bet $5, Win $150 offer.

DraftKings Promo
States: NY, LA, AZ, CO, PA, NJ, IN, IL, IA, MI, MI, VA, WY, TN, and WV
GET THE APP
The NBA Playoffs have lived up to the hype thus far. This includes a number of surprising wins and home court advantage getting flipped on its head. That's the case with each Game 2 taking place on Tuesday. The Milwaukee Bucks and Golden State Warriors will look to earn their second consecutive road win to go up 2-0.
Bet $5, Win $150 if your NBA team wins with the DraftKings promo code when you click here.
DraftKings Promo Code Activates Bet $5, Win $150 Offer
A 30-1 odds boost equates to +3000 odds. For comparison, the largest underdog on Tuesday night is the Milwaukee Bucks at +175 odds. In order to earn the $150 bonus that a bettor could win with a $5 bet as part of this promo, it would otherwise take a bet of just over $50. While that's not an exorbitant wager, it's still more than ten times the bet a player would need to place with this promo.
Bettors aren't required to bet on an underdog, however. A new user could take the Boston Celtics (-210) or Golden State Warriors (-130) to win their respective games. Keep in mind that it would otherwise take a $315 or $195 wager on either team outside of this promo to win $150. Hence, if you're planning on wagering on any NBA game, this is the way to go.
Additional Promos
All DraftKings Sportsbook users can opt-into a number of other great promos. Players can get a 50% same game parlay profit boost to use on any NBA game with the NBA SGP Profit Boost promo. There's also a same game parlay insurance promo for those who build a qualifying 3+ leg same game parlay. If exactly on leg loses, players will receive up to $25 back in free bets. There are additional promos available across a number of sports and leagues, including the NHL, NBA, and golf.
Register with Our DraftKings Promo Code
Prospective bettors can get in on the action with a 30-1 odds boost to use on any NBA game. If their team wins, the $5 bonus will earn a $150 bonus. To get started, bettors must first sign up for an account. Let's take a look at how to sign up:
Click here to register for an account.
Fill in the required information to set up an account.
Select any of the deposit methods to add funds to your account.
Deposit at least $5 to activate the promo.
Bet at least $5 on any NBA team's moneyline.
If your team wins its game, you will earn a $150 bonus in site credit. This will convey in the form of six $25 free bets ($150 total) to use on other games. This offer can be accessed in states where the DraftKings Sportsbook app is available, including Colorado, Illinois, Arizona, New York, and more.
Click here to Bet $5, Win $150 if your NBA team is victorious with our DraftKings promo code.

DraftKings Promo
States: NY, LA, AZ, CO, PA, NJ, IN, IL, IA, MI, MI, VA, WY, TN, and WV
GET THE APP