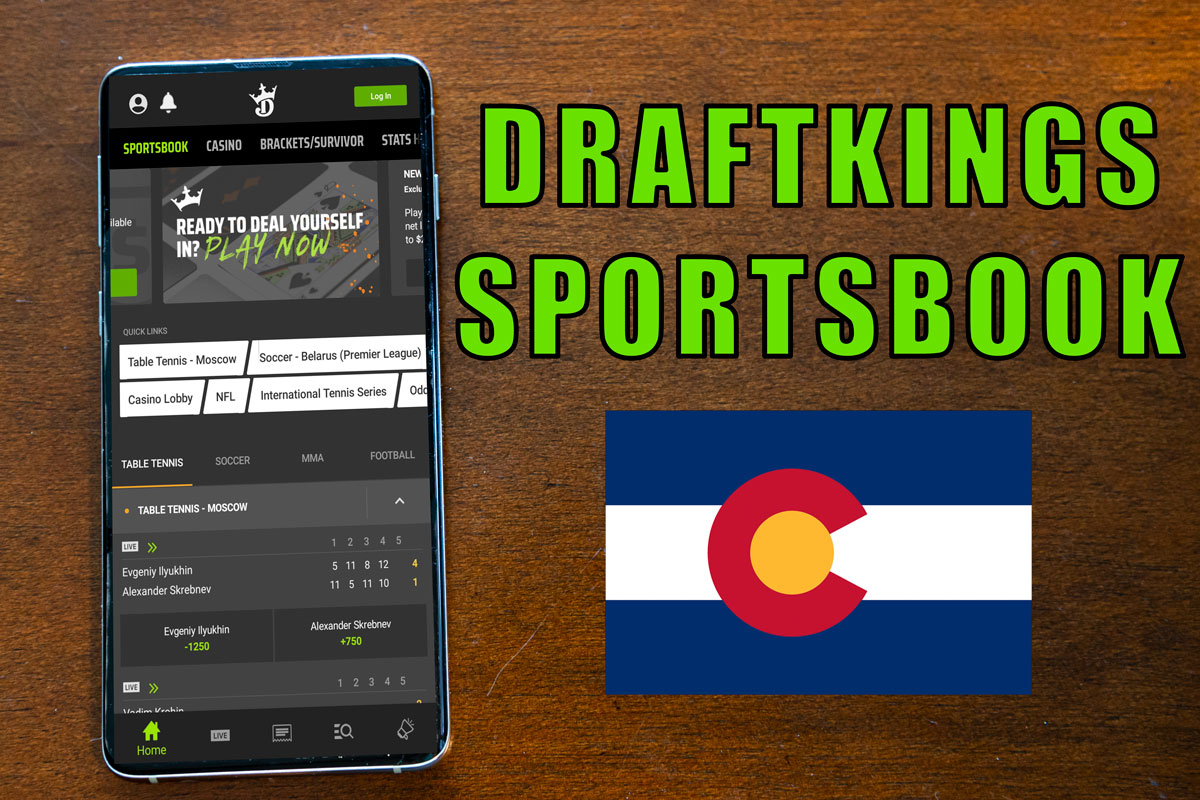 DraftKings Sportsbook Colorado has a UFC 251 promo worthy of the hype to match the first slate of bouts on Fight Island. Bettors in the Colorado online sports betting market can take advantage of absolutely insane +500 odds on tonight's co-main event between Jorge Masvidal and Kamaru Usman.
Yes, +500 odds is an offer I'd call strong to quite strong.
Usman (16-1) enters this matchup as a heavy (-265) favorite over the (+205) underdog Masvidal, but DraftKings Sportsbook Colorado is tossing out the traditional odds and giving Colorado sports bettors heavy added incentive to wager on this fight.
Click here to score up to $1,000 in free bets and grab +500 odds on Kamaru Usman or Jorge Masvidal to win UFC 251.

DraftKings Promo
States: AZ, CO, PA, NJ, IN, IL, IA, MI, MI, VA, TN, and WV
GET THE APP
DraftKings Sportsbook Colorado UFC 251 +500 Odds Boost
When it comes to betting promos, it doesn't get much better than this. DraftKings Sportsbook Colorado is giving bettors +500 odds on either fighter to win their UFC 251 showdown. Bets on this promo are capped at $20, but the the promo still provides awesome value and an outstanding bonus payout.
Typically, a bettor would have to wager $265 in order to win $100 on Usman. With this DraftKings Sportsbook promo, bettors instead must only wager $20 to win $100, meaning they're saving $245 in total risk.
Of course, if a bettor wants to wager more aggressively on Usman beyond the +500 odds promo, they are free to do so on the regular market at -265 odds.
Catch our a full UFC 251 Fight Island Preview here.
While the value of this promo isn't as pronounced by backing Masvidal, the offer still provides quite a bump. Typically, a Masvidal bettor would need to risk roughly $52 to win $100. Now, they'll need to only risk $20, meaning they'll save at least $30 to score the same payout. That said, clearly the value of this promo lies in backing Usman.
Other UFC 251 Odds and Promos
The odds boosts go beyond just the +500 offer on the main event. DraftKings Sportsbook is also delivering a pair of 50% profit boost for UFC 251 at Fight Island.
This promo requires users to opt-in at the top menu. Once doing so, bettors will be issued two single-use profit boosts for any UFC 251 betting market. In order for the boost to activate, bettors must select it from the bet slip prior to confirming bets.
The 50% boost, which is capped on $50 bets, can pay out up to an additional $250 of winnings. Whereas the +500 odds offer is good for players in Colorado, this offer is available in states such as Pennsylvania, New Jersey, and Indiana.
Other odds boosts on UFC 251 include:
Volkanovski to win in first round (boosted to +1190)
Yan to win by decision (boosted to +305)
Masvidal to win by KO/TKO/DQ (boosted to +275)
Usman, Holloway, and Aldo all to win (boosted to +1050)
Getting Started With DraftKings Sportsbook Colorado
It's quick and easy to get started with DraftKings Sportsbook Colorado. Simply begin by hitting the link here.
From there, complete the simple registration process that requires only basic information. Then, make your initial deposit via one of DraftKings' convenient deposit options. Typically, we recommend PayPal, or online banking.
Once deposits are complete, you will be ready to grab +500 odds on UFC 251 along with all that DraftKings Sportsbook Colorado has to offer.
Click here to score up to $1,000 in free bets and grab +500 odds on Kamaru Usman or Jorge Masvidal to win UFC 251.

DraftKings Promo
States: AZ, CO, PA, NJ, IN, IL, IA, MI, MI, VA, TN, and WV
GET THE APP