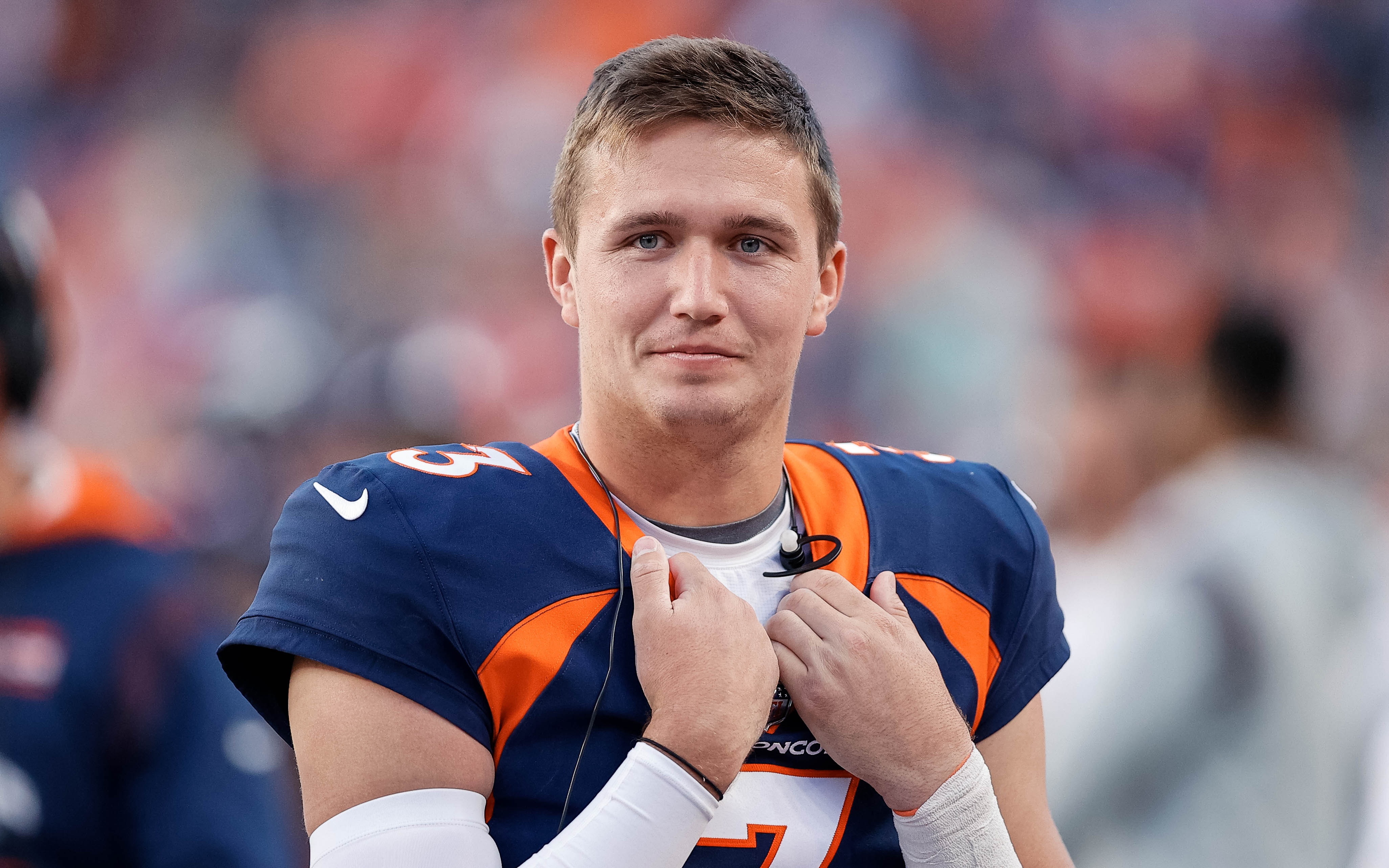 With Teddy Bridgewater sidelined for this week's matchup against the Las Vegas Raiders, Drew Lock is set for his first start, and his performance in that start figures to have a massive impact on his future.
Despite the high stakes, Lock understands he can't press and force plays as he did in prior relief performances this season.
"There's always the 'do too much' aspect or lead the team," Lock said to the media on Wednesday. "I'm just focused on doing my job the best I can because when I do my job the best I can that's the best recipe for success for this team. Not worrying about anything else—not worrying about this and not worrying about that. What's my job on this play, and I'm going to do this to my best ability."
Also, unlike last year, Lock has some veteran mentorship to fall back from. This week he discussed some of the things he's learned from being able to observe Bridgewater.
"I think [what I've learned] is some of the stuff that he does after practice with these guys," Lock said. "He does a good job of realizing, 'Hey, maybe these are a couple of routes we didn't get during practice this week [so] let's hit them after practice.' A lot of the stuff in the meeting room and where he puts his time and whatnot."
Lock also said that Bridgewater gave him some pointers for the first big start.
"He gave me a couple [pieces] of advice but [I'll] keep that to myself," the third-year gunslinger said with a smile.
This is Lock's chance to redeem himself from one of the worst games of his entire career — last season's start in Vegas.
This time, he feels more ready than before.
"It was a rough game [last season], but I think I've learned a lot since then," Lock said. "I think I'm a different quarterback since then. I've progressed in who I am as a player and what I can do out on the field. That's in the past, and I'm really excited about being able to go there and play again."