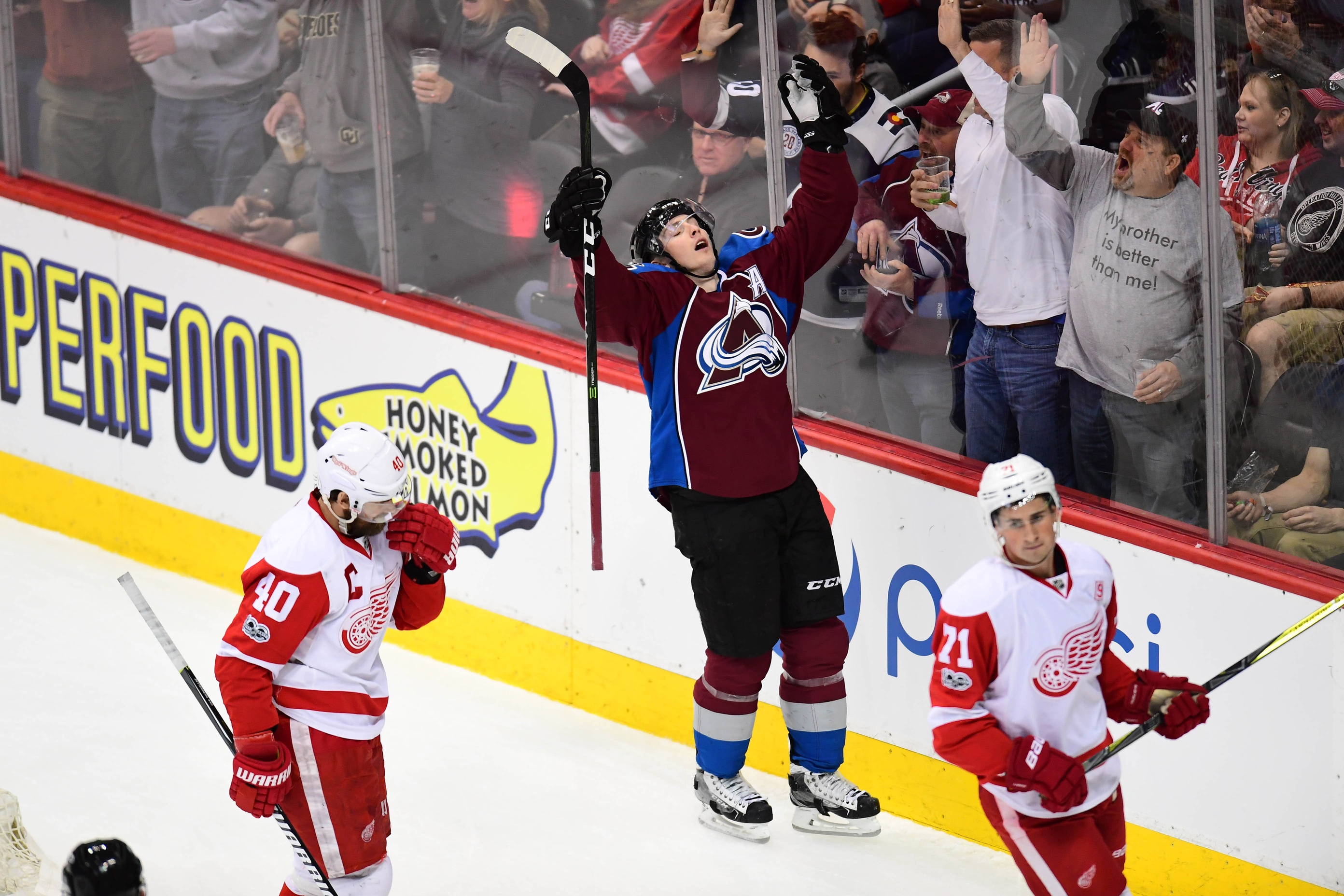 After the Colorado Avalanche's 3-1 victory over the Detroit Red Wings on Wednesday, there was a noticeable expression on forward Matt Duchene's face: that of relief. Duchene picked up his team-leading 17th goal in the contest, netting the game-winner.
"I don't know if I've ever scored a goal that felt better than that one," Duchene said.
It wasn't just that Duchene scored. It wasn't just that he did so against the Red Wings, who, as an Avalanche fan, he cheered against growing up. It wasn't just that the Avalanche won. Duchene finally snapped out of a slump that saw him held pointless for 11-straight games.
"I've never gone through a stretch of hockey like I just did, going 11 games with absolutely nothing," he said. "As an offensive guy, the game's not all about points, it's about winning first and foremost, but, at the same time, that's part of my role on this team. When you go 0-for-11 , that's an insane stretch. I hope I never go through anything like that again."
Avalanche coach Jared Bednar noticed the jump in Duchene's skates on Wednesday. Now that he got back on the board, he is hoping it will lead to even more from the forward.
"I thought Dutchy was all over the puck tonight, doing some good things," Bednar said. "I think, for a guy like Matt, we know his history, he scores in bunches. I think that he scores, he gets confidence, he wants the puck, he wants to get on the ice. He wants to continue to make plays. He becomes more dangerous after he scores, when he's involved in our offense, so that's a good sign for him."