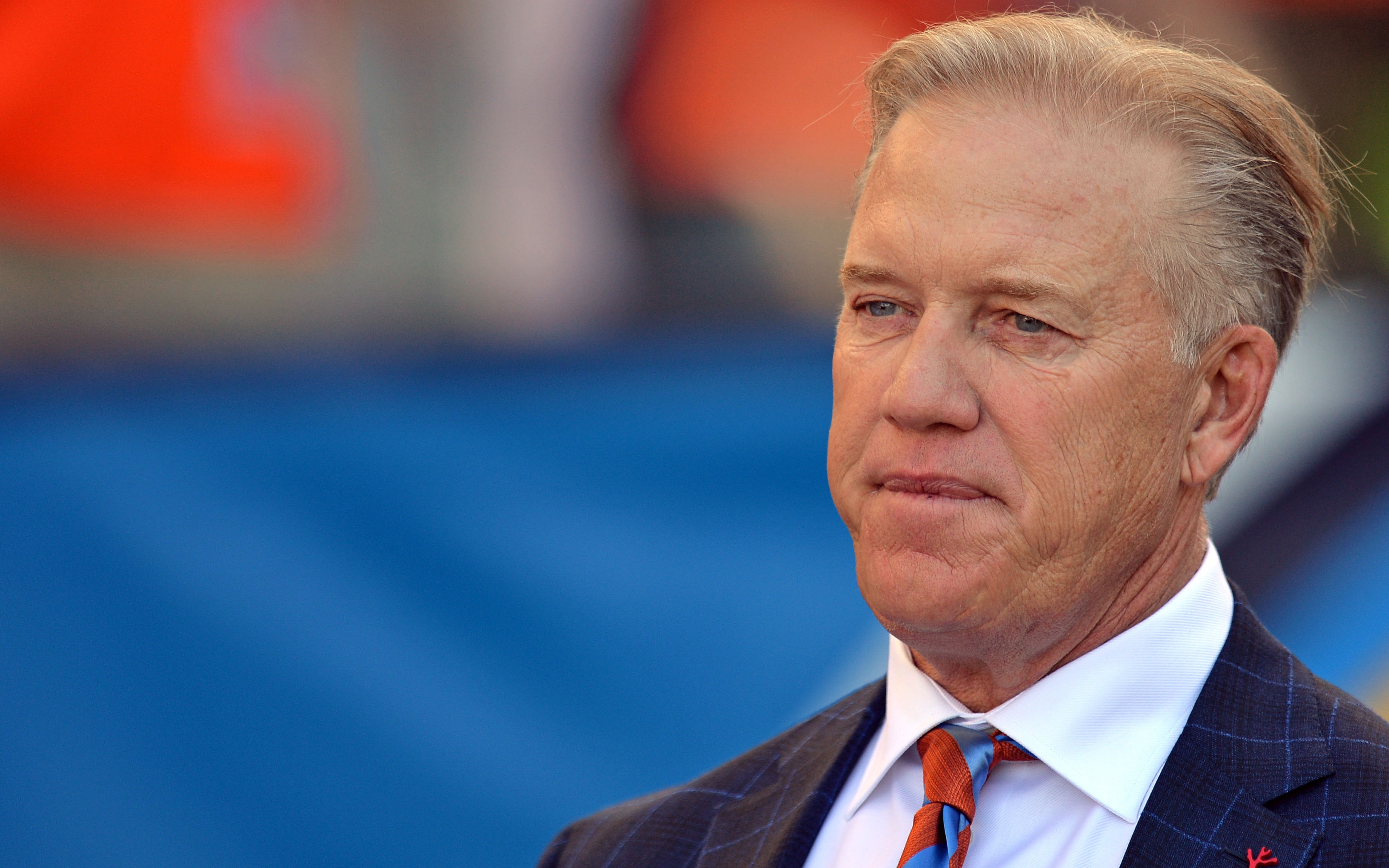 The Denver Broncos have a ton of holes to fill, and they'd like to sign players to do just that. The problem? Prices are soaring.
In fact, Denver is part of the problem. While they weren't the first team to possibly overpay in this 2019 free agency period, the Broncos did contribute when they gave Ja'Wuan James a four-year, $51 million contract, making him the highest-paid right tackle in the NFL. James, a five-year tackle, played well in Miami but has yet to make a Pro Bowl.
Besides James, the Broncos threw down another huge chunk of change for star cornerback Kareem Jackson; three years at $33 million.
Denver entered free agency with just over $36 million, saved a ton of cap space by trading Case Keenum away as well as gaining money for cutting Brandon Marshall and Darian Stewart.
Currently, Spotrac says the Broncos have $22 million of cap space including their top 51, or around $17.5 million all-told. $8.3 million will be needed to sign their draft picks in next month's selection process, so that leaves the team with $9-14 million to spend.
So, if you're holding your breath on Denver picking up more key pieces in free agency, don't. As John Elway told James Palmer today, the Broncos are going to "wait a little and see how things fall, then see if they can still fill the places they'd like to."
Interestingly, Elway and the front office wrote both James and Jackson's deals well; they're back-end heavy with the guarantees coming up front. Together, those key starters will make $14 million this year. Considering James will be making $14M-plus his last two seasons, this year is a relative bargain for their services.
Even those cap-friendly deals for 2019 don't leave the Broncos a ton of money to work with, which is why they lost Matt Paradis to the Carolina Panthers yesterday for an average of $9 million per year. Denver could have kept him, but that would have nearly wiped their cap space out.
Losing Paradis is a huge blow to the offensive line and the offense in general, adding a new spot the Broncos need to fill. For now, Connor McGovern is penciled into that center spot with Elijah Wilkenson as the should-be starter at right guard. Considering how McGovern has struggled both at right guard and then center (last year in place of the injured Paradis), and that Wilkenson is basically a backup, even signing James doesn't necessarily mean the Broncos o-line will be markedly improved this season.
Paradis was the glue guy in the middle with a lot of responsibility on his shoulders; losing him will really hurt, even if Mike Munchak is a supposed offensive line guru.
If the Broncos want to fill that center position internally, fine, but they'll still have to search for starters in the rest of free agency and the draft.
Inside linebacker is a crucial void which needs to be filled, so is nickel cornerback and tight end.
At linebacker, the Broncos have the youthful Josey Jewell — who showed promise as a rookie but is likely too slow to be a full-time starter — and Todd Davis. Neither elicits excitement from a playmaking perspective and Denver will likely look for a cheaper, veteran addition in the middle. Or, they could (and should) draft Devin White at No. 10 overall and play him alongside Davis.
While Jackson is indeed a star opposite of Chris Harris Jr., the nickel cornerback position remains a major void. Can Isaac Yiadom step up and into that role? His first year as a professional was rough to say the least, so he'd have to make a giant leap this offseason to be a trusted stud.
And, what about tight end? Will it be Jeff Heuerman or Jake Butt? Or, someone else?
Plus, the Broncos need to know if Will Parks can step up and start at safety alongside Justin Simmons or not.
Denver will be able to find one and maybe two starters in the draft this season, so the rest of those holes either need to be filled by players already on the roster or in free agency, and for cheap.
Look for the Broncos to add a few more smaller names in free agency over the next week-to-ten days, but expect Jackson and James to be the "splash" signings of the year.