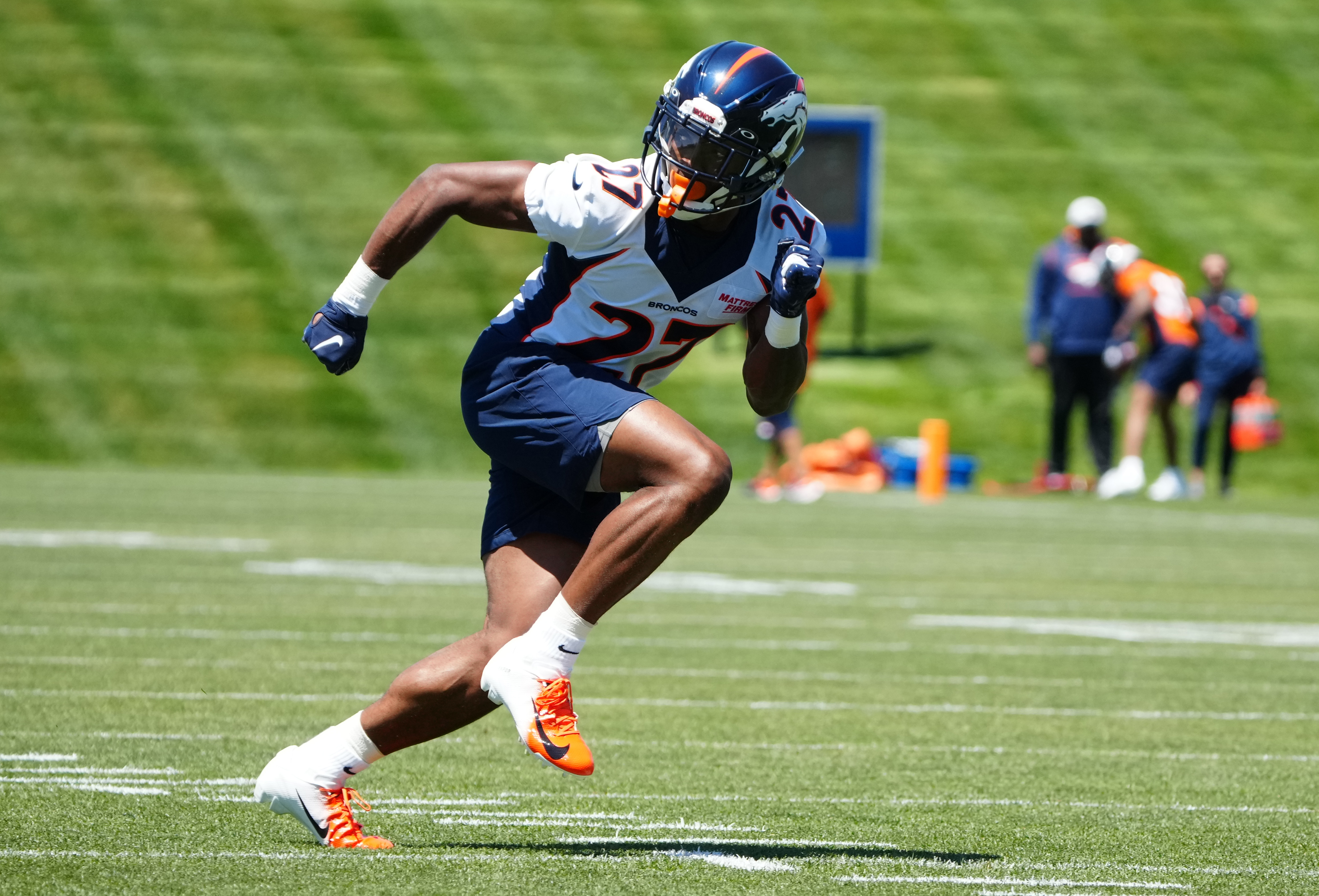 With the limited draft capital the Denver Broncos had and the overall talent of the roster, it was always going to be difficult to find a bundle of rookies who could make an instant impact on offense and defense.
Taking that into account, the Broncos largely prioritized upgrading their special teams unit in the draft, and the returns on that investment seen at rookie minicamp have been promising.
"I thought as a group, it was one of the better rookie groups that I've been around in [the] 15 years that I've been coaching," special teams coordinator Dwayne Stukes told the media on Saturday. "I think those guys came in focused. They came in determined. I think they're trying to prove that they belong. They want to show the vets that they belong. I think they did a good job this weekend."
According to Stukes, a large part of finding success on special teams for these young players is being able to set their egos aside to accept this lesser role.
"[A] lot of those guys in college who started, they don't play special teams," Stukes said. "So when they come here, it's sort of like, if they're not starting, they have to find a role. What is your role? Are you a core special teams player? Are you a role special teams player? Are you a difference-maker special teams player? So just evaluating those guys, seeing the willingness if they can do it, seeing if they can tackle, that's all part of it."
We've already discussed how Montrell Washington is impressing as a returner, but he's not the only special teamer who has started turning heads.
Third-round pick Damarri Mathis and fifth-round pick Delarrin Turner-Yell, who we've also taken a closer look at, also have Stukes excited.
"When we're doing these drills out here, you want to see their athleticism," Stukes said. "What's big for me, too, is if kids can learn in the classroom and then [translate] that to the field. We want to see if they can listen, see how smart they are because obviously, FPI is big in football, right? So watching those kids run around, I'm not going to say that they're the next whomever, but they do have talent, absolutely. They can help us on special teams."
It seems the Broncos' special teams unit is set for a big turnaround in 2022.