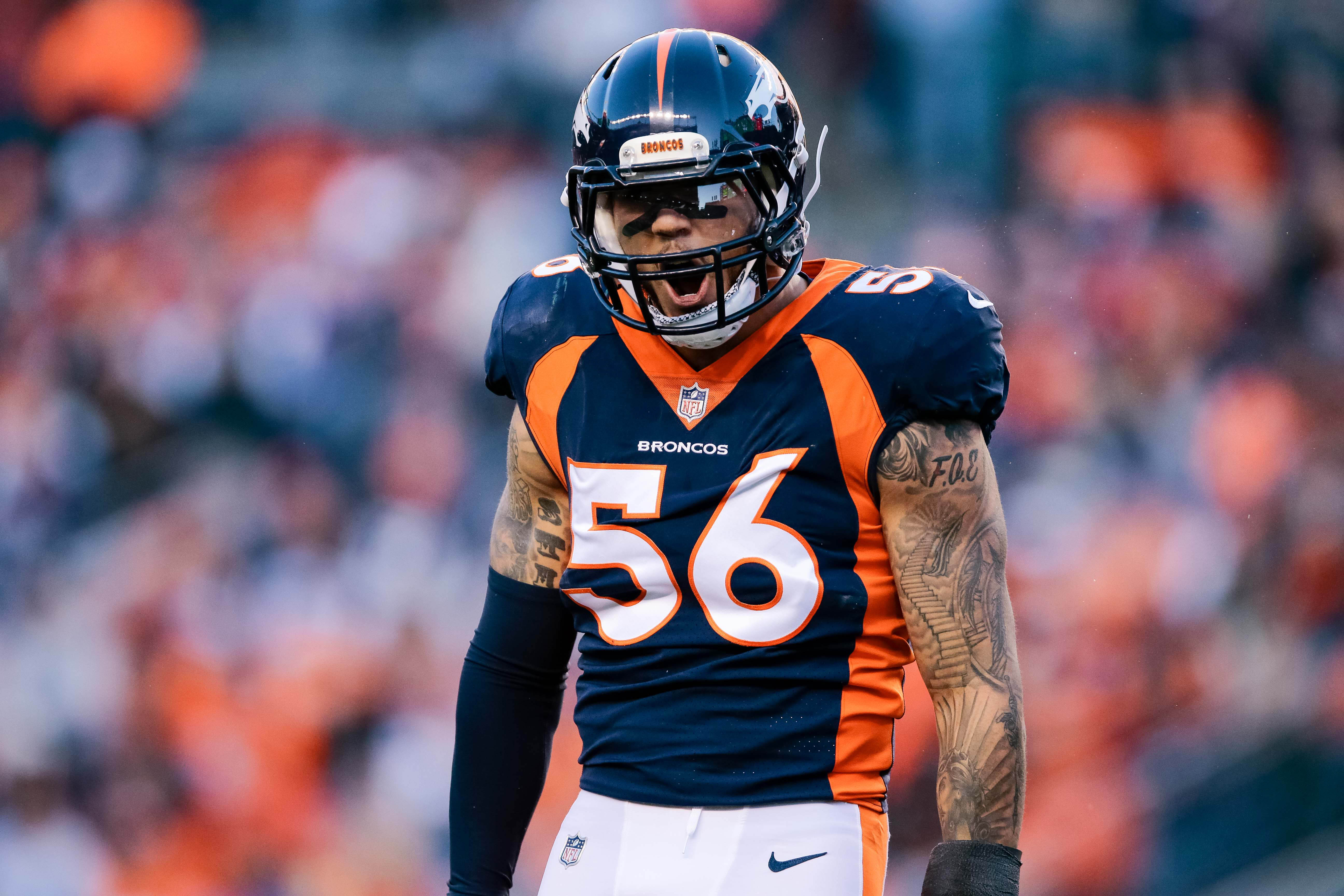 It has been an interesting offseason for Denver Broncos fourth-year linebacker Shane Ray. In hopes of making an impact in 2018, the former first round pick elected not to have surgery on his wrist during the offseason but we have yet to see if Ray will be able to stay on the field.
When healthy, Ray has showed glimpses of the kind of electric pass-rusher that he can be for the Broncos. In 2016, Ray recorded eight sacks, two fumble recoveries and 33 total tackles, despite only actually making eight starts in 16 games.
Ray looked like a different player in 2017 though. The Kansas City, MO. native played in just eight games total last season, starting seven of them. In those games, Ray was not very effective, as he only recorded 10 total tackles and one sack.
Considering that this is a contract year for Ray-the Broncos used a first round draft pick on Bradley Chubb and also brought in undrafted free agent Jeff Holland, who recorded 9.5 sacks at Auburn last season-it is not surprising that Ray is looking to get back on the field and make a better impression for the organization.
"I've been in this league for four years now. I know the game goes," Ray said. "I know what I can do and my teammates know what I can do. It's not like I was panicking or anything like that. This is an important year for me and it's an important year for my team, and with the kind of guy that I am, I want to be out here helping my team as much as I can. I'm here."
According to Ray, the versatile outside linebacker has no current limitations to his game and he will physically be able to compete. Obviously he will proceed with caution and look to avoid risking another injury before the season even really begins. But, as an edge-rusher, Ray's ability to use both hands is going to be crucial, so it is a good sign that the 25 year-old feels there are no current limitations to his game.
"We tried some things out. I got a splint made-a protective splint-and I was out here using it today and it felt great," Ray said over the weekend.
Along with getting right physically, part of Ray's approach to getting his mind right was eliminating his social media presence.
"I just wanted to go dark," Ray said. "I wanted to keep my personal life personal. I posted an Instagram picture with a smiley face because that's my personality. Just to be back out here and be able to play football when everybody thought I wasn't going to be able to-people kind of doubted me, so it feels good to be out here and do what I love."
Time will tell if Ray's approach this offseason will pay off, but with a variety of young talent in the mix and consistent performers like Von Miller and Shaq Barrett on the roster, 2018 is certainly going to be a massive year for Ray's future career in Denver.