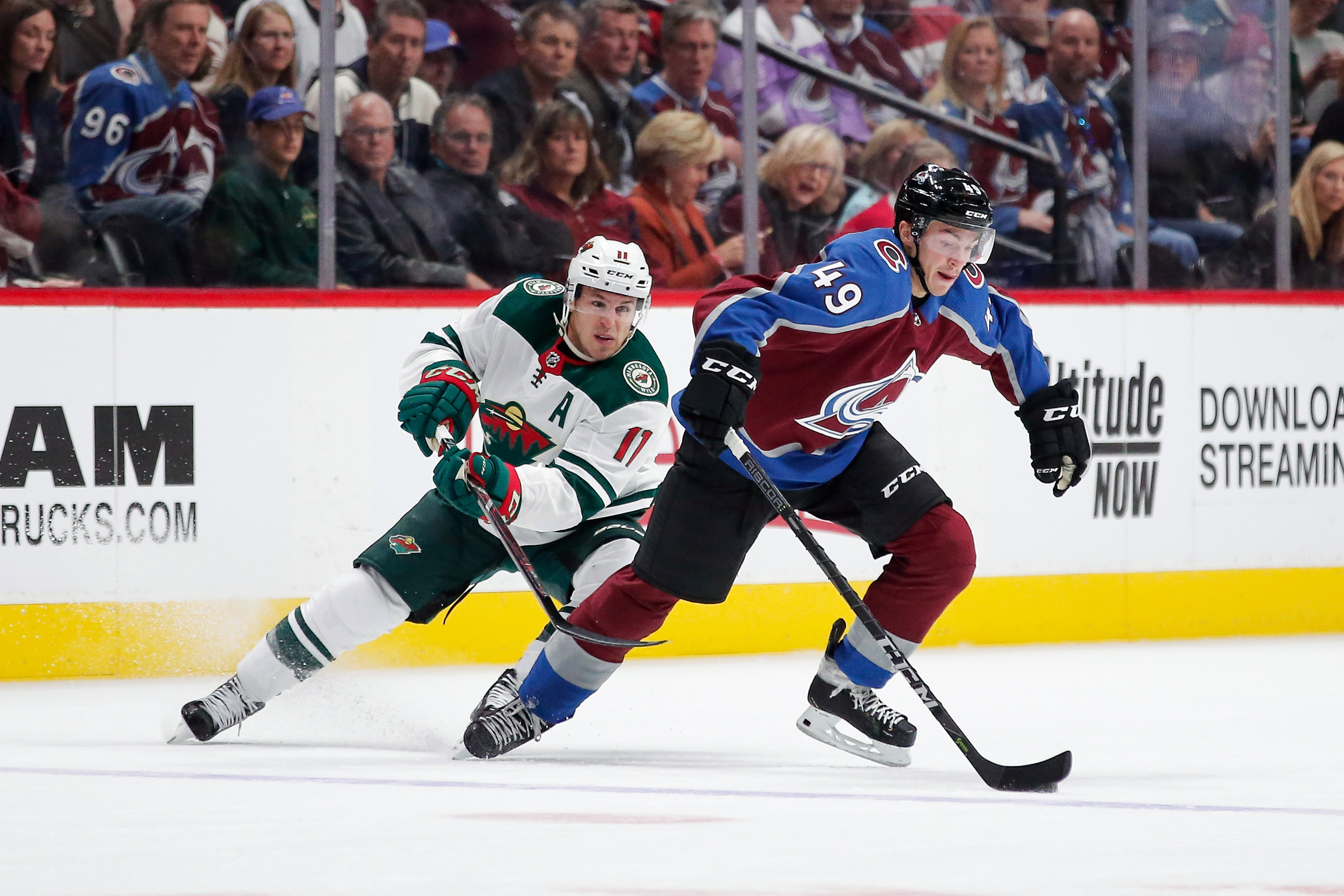 As the Colorado Avalanche continue to have a strong start to their 2018-19 regular season, a large storyline that has followed this team the past few seasons has been the development of the young guns on the team.
Without further ado, let us take a look and evaluate how the freshmen and sophomores of the Avalanche are progressing.
Alexander Kerfoot 
Joining the Avalanche as a college free agent acquisition, Alexander Kerfoot has steadily became one of the most beloved players on the team by the Avalanche fan base. After recording 43 points in his rookie season, Kerfoot has remained hot to kick off his sophomore season with five points.
A large criticism about Kerfoot heading into this season was that the youngster was not shooting enough, passing up on too many opportunities last season.
If the preseason was an indicator, Kerfoot looks to have taken this criticism to heart, however, it is also suspected that he is happy to just help his team win, as center does whatever he has to to help the Avs win.
Grade: B+
Tyson Jost 
Now with some NHL playing experience under his belt, Avalanche forward Tyson Jost continues to impress everyone with his crafty playmaking ability and speed.
Although only having two points in the first six games of the regular season, the overall effort from the young center is evident; the Avalanche are looking for him to supply more depth scoring this season.
Grade: B-
Samuel Girard 
Since being a part of the large trade that sent former Avs forward Matt Duchene to the Ottawa Senators, Colorado has found an absolute gem in the likes of defenseman Samuel Girard.
He certainly impressed last season, and Girard continues to display his potential this season with his crafty playmaking ability coupled with blistering speed.
Grade: A
Vladimir Kamanev
Another piece acquired with the Duchene deal, the young Russian forward has displayed his strong playmaking ability during these early-season games. An important note to mark is that Kamanev is earning important ice time in crucial situations on the penalty kill and power play units. That's showing he is gaining the trust of Avalanche head coach Jared Bednar.
Although he still has plenty of things to learn, it has been clear that Kamanev is heading in the right direction with the Avalanche.
Grade: B-