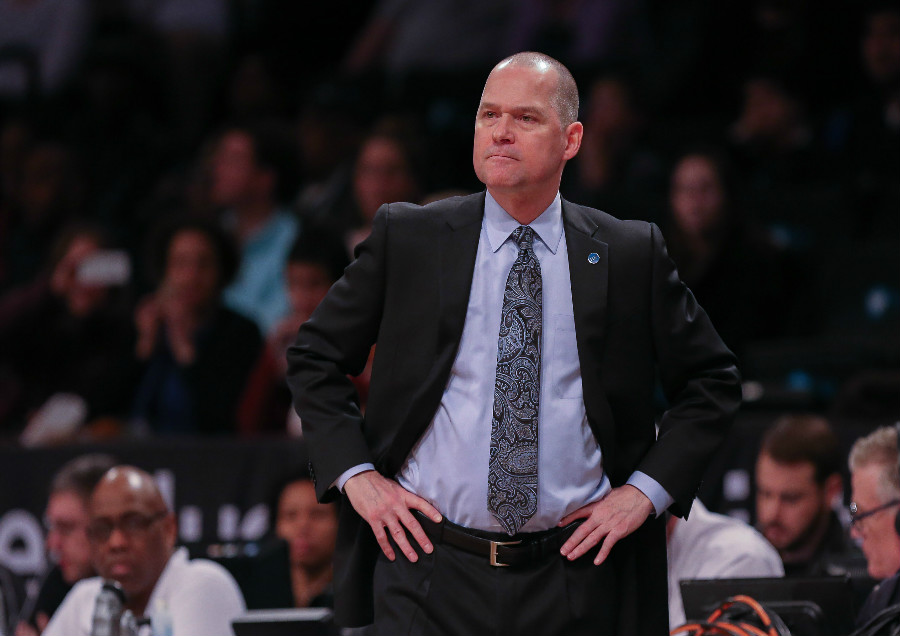 In a strange turn of events, the Denver Nuggets' lead assistant coach, Ed Pinckney, has parted ways with the team with two more years remaining on his contract, as reported by Christopher Dempsey of the Denver Post.
#Nuggets assistant coach Ed Pinckney has resigned from the staff. Wes Unseld has been promoted to lead assistant.

— Chris Dempsey (@chrisadempsey) July 13, 2016
Pinckney is a premier assistant coach in the league, and this is a huge loss for Michael Malone and his staff. His defensive mind is amongst the best in the league and will be sorely missed.
Pinckney has ties to Tom Thibodeau and the Wolves, but the timing is curious, being that he could have left at the same time Flemming made his move.
Wes Unseld Jr. will take over as the lead assistant on Malone's staff.
Take what you will from the confusion, but the reality is that the Nuggets have lost their second lead assistant on Malone's staff this offseason. Add in the reported loss of Dee Brown, the Nuggets' player development coach, and this is turning out to be a tough few months for Malone's staff.
Malone did bring on Jordi Fernandez as a new assistant recently, who has been the head coach of the Canton Charge D-League team since 2014 and spent one year prior as the Charge's the lead assistant. Fernandez was also on Mike Brown's staff in Cleveland, which is the most likely scenario of how him and Malone are in acquaintance. Fernandez actually has one of the more interesting climbs into the NBA, which was outlined very well by the Canton Rep that you can read here.
Overall the Nuggets have lost a lot of their veteran influences on their coaching staff. Flemming spent ample time winning championships in Germany, and having the talents of Pinckney on the bench next to young head coach Michael Malone was extremely helpful.
With a short list of assistants on the bench for the Nuggets at this time, look for the front office to be aggressive in finding a quality and more seasoned assistants to add to the young coaching staff.
As more information becomes available check back to Mile High Sports for updates.