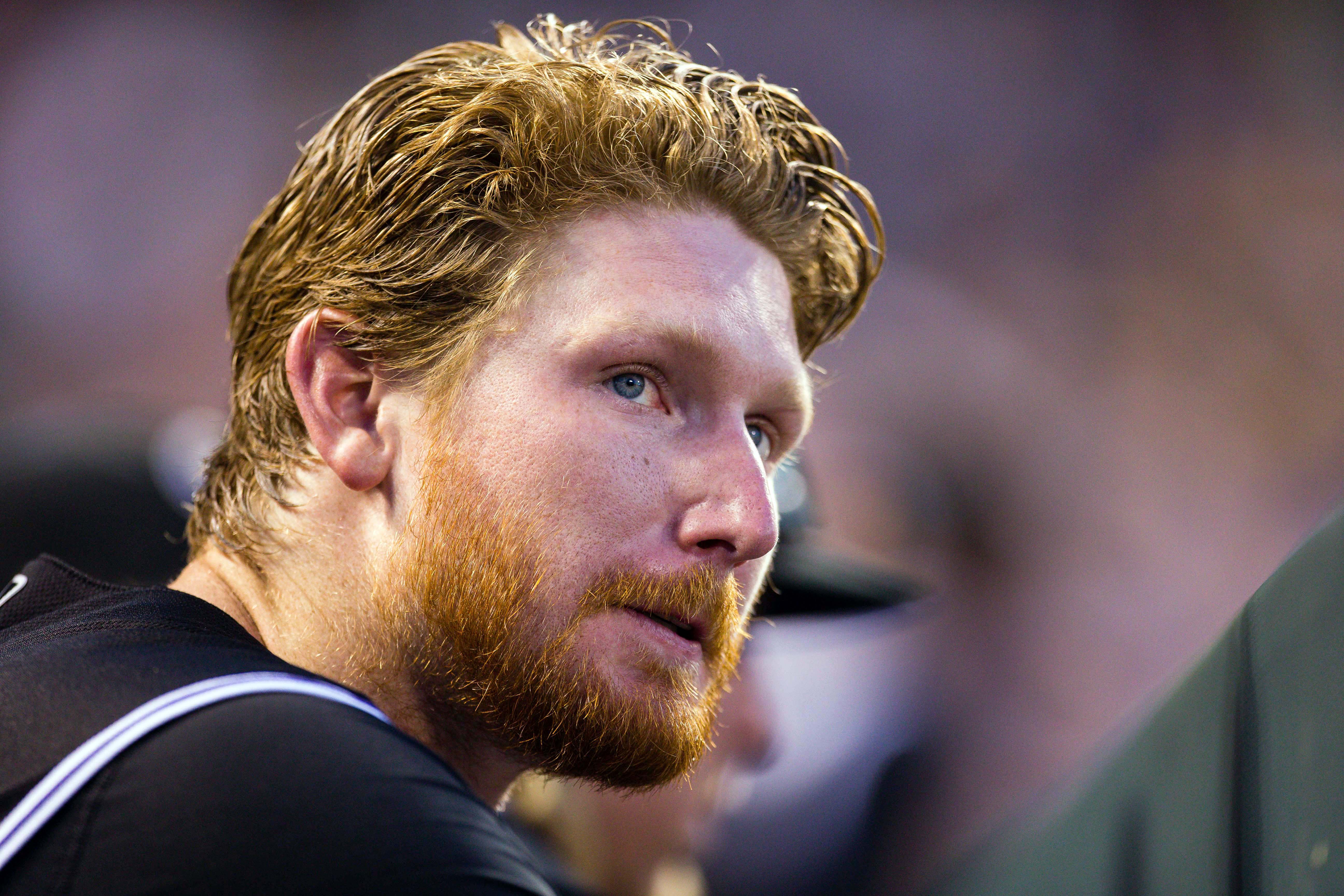 When it comes to bread and butter, you and I might think about toast. But for Eddie Butler, his bread and butter consists of a steady diet of two-seam fastballs.
Before the start of the series with the Diamondbacks, manager Walt Weiss spoke to how important it is for Butler to throw his pitches at the bottom of the zone, especially ones with movement. When hitters get on top of the ball and drive it into the ground, this is when Butler is at his best.
Against a surging Diamondbacks team, Butler's best came during his first time through the order.
"I think the big thing that showed for me today was that the first inning has been such a struggle for me in the past," he said. "To come out today and throw up a zero and get two quick outs; Goldschmidt rolls a ball twenty feet down the first base line for a single, got Lamb out real quick and got back into the dugout. That was huge for me."
And Butler continued his hot start into the second inning.
"Coming out in the second inning and going three up and three down was huge for me as those things have plagued me in the past," Butler said. "So maybe coming out of the bullpen has helped that. You're in tight situation and you have to be good now."
Things changed for Butler in the third and fourth innings, though, as he gave up six runs, including two two-run homers to Jake Lamb and Socrates Brito. This is his second career start against Arizona and his first since 2014 where he also gave up a home run to Lamb.
"Early in the game I was staying behind the ball," Butler said. "Hitting my spots, the ball had life to it. Innings three and four I was a little under it. Coming around things. So it wasn't as tight, and they were up in the zone. So that's a recipe for disaster."
In the fifth, Butler's spot in the order was coming up and pitching coach Steve Foster came to the mound and asked Butler to handle the bat and get the club through one more inning; Weiss said that he couldn't have gone to the bullpen any earlier than that. By Butler bending but not breaking, he said it gave the team a chance. Butler rose to the occasion and threw up a zero for a bounce back fifth, even if it wasn't easy.
"I end up walking the leadoff guy [in the fifth], and I'm like really? Skip do you want me to go and I'm at like 97 pitches," Butler said. "I get to 101 pitches after the ground ball single. But then I got Brato to hit a ground ball to Story and let them have some fun and make the double play. When I can get all those things working together well, and get the quick innings like the first, second and fifth, it's a matter of being consistent with it."
The consistency is what has eluded Butler in his brief career, as he has a 9.37 ERA at Coors Field before this game. Inducing ground balls that don't find gaps are what is going to keep Butler's mentality as a starter, instead of preparing for another stint in the bullpen.