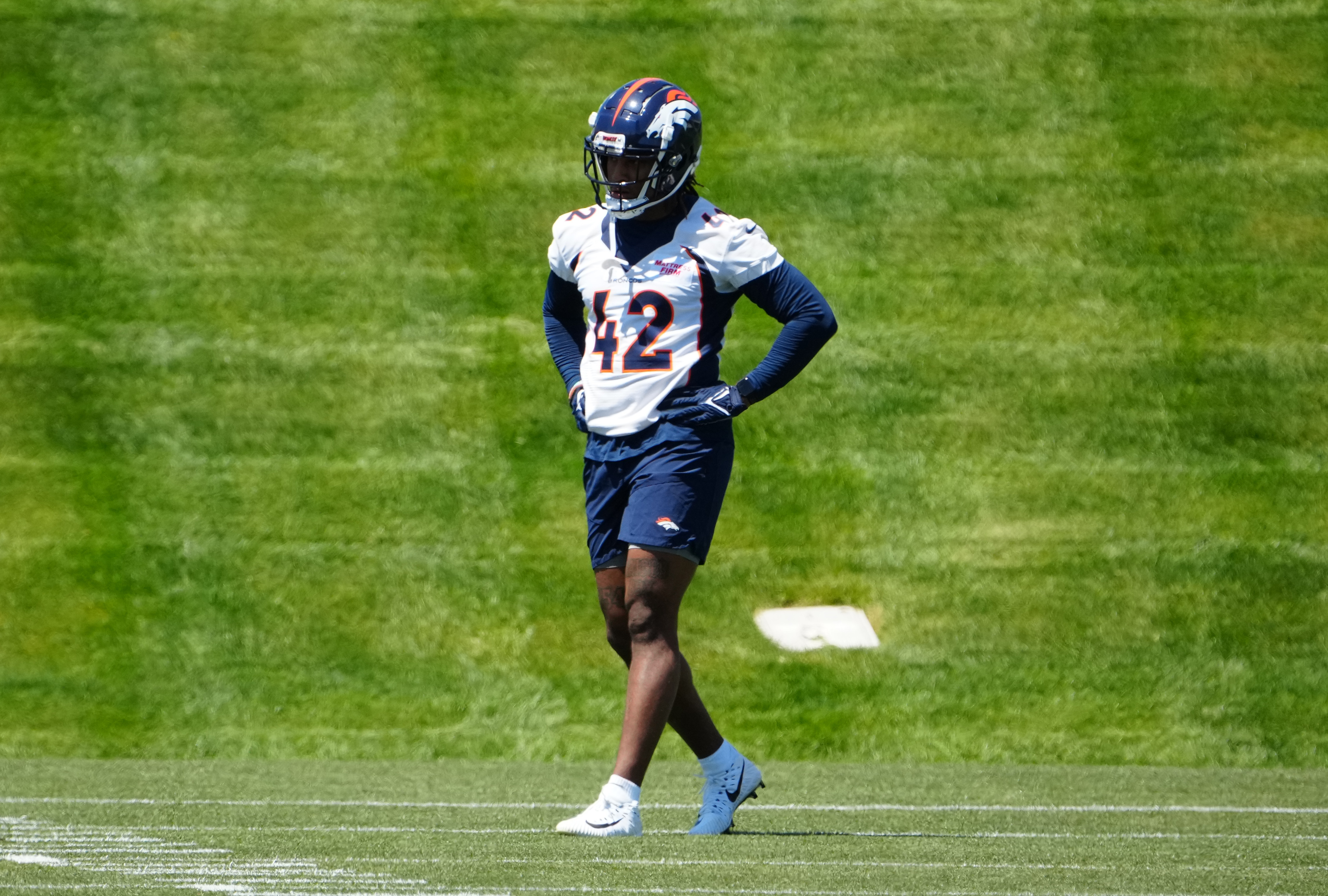 The Denver Broncos' top priority outside of quarterback this offseason was upgrading a defense that ranked 32nd in pass-rush win rate in 2021.
New defensive coordinator Ejiro Evero feels confident in the additions the Broncos have made in this pursuit, starting with the team's top draft pick, Nik Bonitto.
"The ability to rush the passer, the bend off the edge [jumped out]," Evero told the media on Saturday. "This guy is a ready-made pass rusher. Obviously, at this level, it's going to get harder. [We] have to get him better with his run techniques and stuff like that. He's a good player. We're excited for him."
The Broncos' fourth-round pick, Eyioma Uwazurike has also impressed Evero so far at rookie minicamp.
"He's very athletic for his size," Denver's first-year defensive coordinator said of Uwazurike. "He's working his butt off right now. It's been great to see his work ethic so far. The one thing about him is he played so much in college that I think he played so many snaps that he got gassed. I think playing a little bit less and getting the fundamentals—[Defensive Line Coach] Marcus Dixon and [Defensive Quality Control Coach] Andrew Carter have been doing a great job with him, and he'll be just fine."
Undrafted free agent Christopher Allen is also turning heads in the meeting rooms, as he rehabs from an injury that robbed him of nearly the entirety of his 2021 season with the Crimson Tide.
"You get him in a classroom and see the communication skills," Evero said. "He comes from a good program obviously, where they develop well. They expose them to a lot of pro-type of schemes. He's been good so far and we're excited, but you get him mentally prepared and all of that stuff but at the end of the day, he has to get healthy."
Allen has a better chance to make the final roster than most of the Broncos' undrafted free agents based on talent and collegiate performance, but his health remains an obstacle.
Meanwhile, Baron Browning has been impressing with his transition to the edge.
"He's done a great job," Evero said. "He did really well in the first minicamp we had. He really displayed some things, showed some really good rush ability. Obviously, with the transition, he has to get better at some of the fundamentals in terms of hitting blocks and setting the edge and he's been doing a great, great job. He's been working his butt off. He's coming along."
If the Broncos' overhaul of their pass rush proves to be as successful as early returns seem to indicate, it would greatly improve the squad's chances of a deep playoff run.