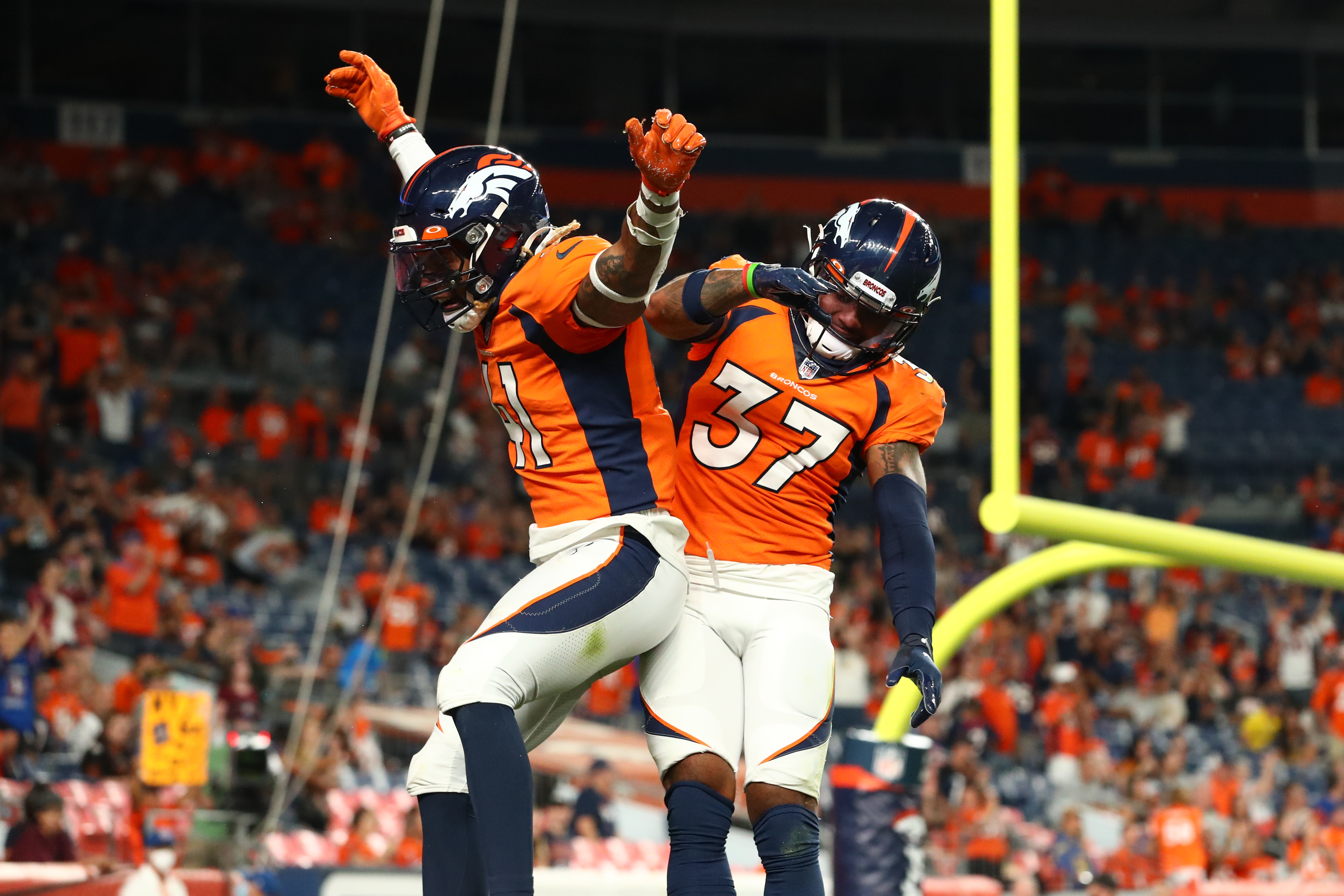 The Denver Broncos have made a lot of moves to better themselves this offseason, but one of these moves is getting a mixed response from the media.
While firing Vic Fangio was a decision almost unanimously agreed with, inside Broncos Country, there is some concern about the team's defense falling back down to earth now that the defensive maestro is no longer installed as the team's head coach.
However, despite Fangio's many successes and immeasurable clout as a labeled 'genius of defense', some in the media surprisingly suspect the defense will take a step forward under the newly hired defensive coordinator Ejiro Evero.
Evero has never been a defensive coordinator before, but he has a remarkable resumé, which features impressive positional coaching performances and countless apprenticeships spent under the NFL's foremost defensive minds of the past two decades. Not only that, but Evero's player-friendly style should win over the locker room, and as a result of that mental buy-in, produce a better defense than even someone as lauded as Fangio was able to in Denver.
P.J. Locke of the Denver Broncos joins the show! https://t.co/qkVfS0Urqw

— Let's Talk Broncos Podcast (@TheLTBPodcast) June 20, 2022
"Anytime Justin [Simmons] and KJack (Kareem Jackson) feels like something should be run a certain type of way, or [use a certain kind of] terminology … Coach E (Defensive Coordinator Ejiro Evero) is such a player's coach that some of the terminology we used last year, he was ok with using it this year, and putting the learning curve on him instead of us.," P.J. Locke, a safety entering his third season in Denver, said, during an exclusive interview with Mile High Sports' Let's Talk Broncos Podcast. "So stuff like that, it just goes a long way. It goes longer than [Evero] even thinks, cause that's just one less thing that we have to worry about. But yeah, the energy is crazy. We're just super excited for the season."
Asked P.J. Locke about Coach Evero:

Positivity, fellowship, and togetherness is a recurring theme within #BroncosCountry and their Defensive Coordinator is the definition of a "player's coach". Listen to P.J.'s thoughts on Coach E!@TheLTBPodcast x @MileHighSports https://t.co/3tz4PNcmpq pic.twitter.com/UMneoAiXvz

— Bri 🦇 (@BriBri0322) June 21, 2022
It seems like the energy which the new coaching staff has brought with them has been transformational for the players on Denver's roster.
Although Locke didn't want to throw Fangio under the bus, it was clear during the interview that the dialogue the new coaching staff is willing to have with the players is much preferred to the authoritarian gruffness of the prior regime.
"Coach E, like I told you at first, is a players coach," Locke said. "The first time I really talked to Coach E, we actually had a Boys and Girls Club parade, and he showed up, Coach Hackett showed up with a bunch of defensive coaches. And Coach E brought his son, I brought my son, and our sons started playing with each other, and while we were walking the parade, me and Coach E were talking, and I was like, man, that's pretty cool. Just our sons playing, and our kids playing with each other, and like we're having a legitimate conversation, and it was crazy, cause I didn't really look at [coach-player relationships] like that. Just coming from college, coming from a strict program, it was just never like that, so, that opened my eyes. But, the biggest thing is just, he's a smart, super, super smart dude — just sharp. On top of that, he's just a player's coach. He listens to what we want to change, and that goes a long way."
If Evero can live up to Locke's billing and keep the defense playing at a high level, a Super Bowl won't be out of reach for the 2022 Denver Broncos.