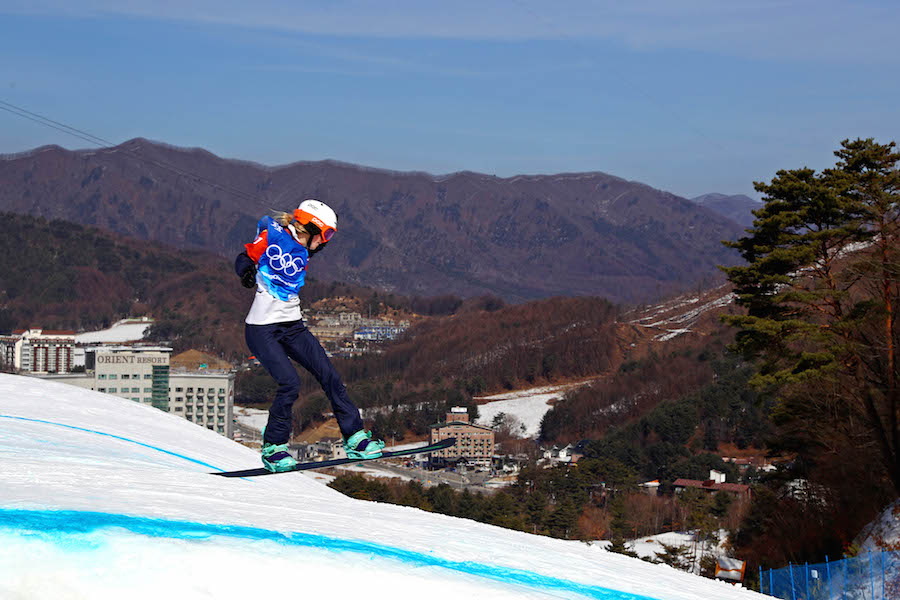 Meghan Tierney's Olympic debut ended in the quarterfinals of the snowboard cross (SBX) competition at the 2018 Games, but her trip to PyeongChang should still be considered a major victory.
Just 14 months ago, Tierney shattered her L3 vertebra during a training run and had to be airlifted to a hospital in Austria. She missed much of the 2016-17 season and had to fight to qualify for the 2018 Winter Games after a slow start to the 2017-18 season.
The 21-year-old pulled out an impressive seventh-place finish — the top American finisher — in the final Olympic qualifier and earned a spot on Team USA.
Tierney finished fifth in Quarterfinal No. 3 on Friday, with only the top three finishers from the round advancing to the semifinals. The Eagle, Colo. resident crashed out along with teammate Faye Gulini during the run. Tierney was running in second place before her crash, which came nearly at the end of the course.
Her first Olympic Games came to an end with that run, but to even be riding in this event was more than anyone could have expected one year ago when she was simply trying to find her way back onto the slopes after a broken back.
The New Jersey native was inspired to overcome the rough year-plus by her recently deceased grandfather, as USA Today/App tells in a touching piece published on Friday.
Tierney's idol and the top U.S. snowboard cross competitor, Lindsey Jacobellis, advanced to the big finals in PyeongChang and was leading the race until about the midway point when Julia Pereira De Sousa Mabileau of France and Michela Moioli of Italy caught and eventually passed her. That duo went on to claim the top two spots on the podium, with Moioli earning the gold. Jacobellis continued to fade down the stretch and Eva Samkova of the Czech Republic edged the American for bronze.
Born in Long Branch, N.J., Tierney moved to Edwards, Colo. in 2012 along with her family, which includes her brother Chris, a pro slopestyle rider, to further her snowboarding career.