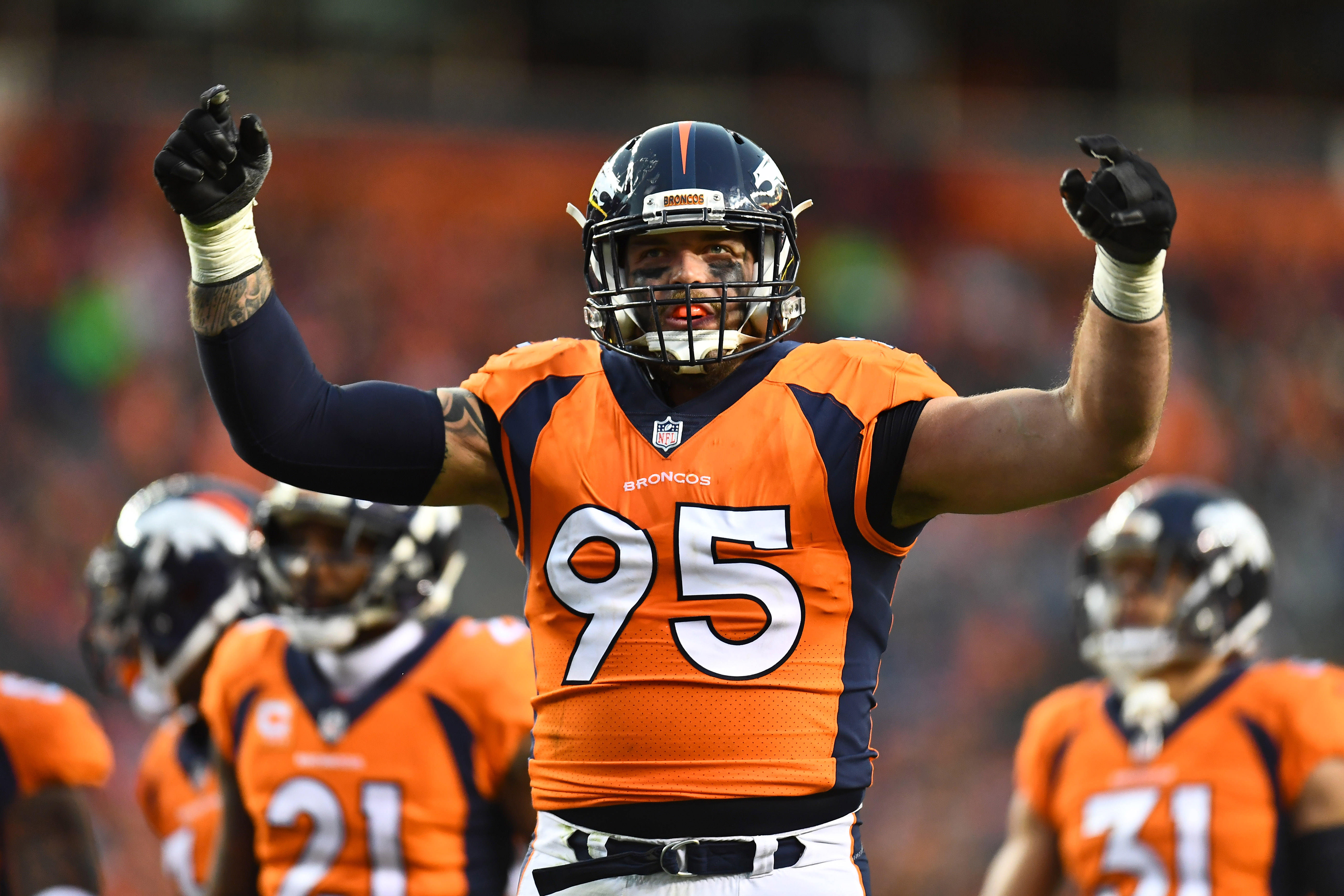 At the NFL Combine, John Elway confirmed to reporters Wednesday that the Denver Broncos plan on exercising the 2019 options for both Emmanuel Sanders and Derek Wolfe.
"(The plan) is to exercise both of those (contracts)," Elway told Troy Renck. "They're good football players, so that's why we plan on exercising them."
Elway said Broncos will exercise options on Derek Wolfe ($1M), Emmanuel Sanders ($1.5M). #9sports pic.twitter.com/d99pGV7qK3

— Mike Klis (@MikeKlis) February 27, 2019
Sanders, 31, is coming off of an achilles injury, but when healthy, the veteran has been one of the more consistent wide receivers in the league. In five years with the Broncos, Sanders has 374 receptions on 604 targets and has recorded 4,994 yards and 26 touchdowns. Entering his 10th season in the league, Sanders is due to make just shy of $13 million.
Wolfe is entering the fourth and final year of his contract with the Broncos. The 29-year-old defensive end has produced less over the last two seasons, but he did play in all 16 games in 2018 for the first time since 2014. In his seven-year career, the former 2012 second round pick has 269 combined tackles and 26 sacks.