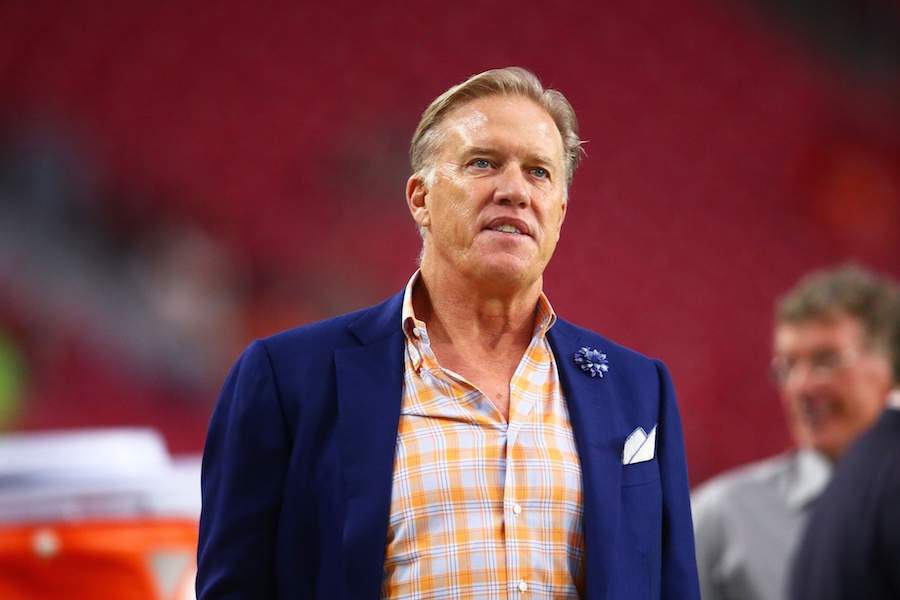 The Denver Broncos' season has been disappointing, disastrous and downright embarrassing, with the latest indignity suffered in the Broncos' 35-9 loss to the Miami Dolphins on Sunday 35-9. The loss marked their eighth straight, leaving them only one away from tying their single-season record.
Blame can be widespread, from players, to coaching, to the man who put the entire team together, general manager John Elway.
Elway spoke to the team's radio partner on Tuesday, saying, "We're going to finish the season out. Obviously, we know the expectations of the Denver Broncos. I'm embarrassed about it and going to do all I can to fix it."
Even the most pessimistic expectations at the beginning of the season didn't anticipate the three-win campaign that's still underway. After firing offensive coordinator Mike McCoy and experiencing a locker room full of fights, arguments, tears and frustration, the Broncos are simply trying to salvage a the season that has put first-year head coach Vance Joseph directly on the hot seat.
However, Elway said that any change will have to wait until after the season.
"We will finish the season with this staff," Elway said.
The Broncos look to snap their eight- game losing streak Sunday against the New York Jets when they visit Sports Authority Field at Mile High.