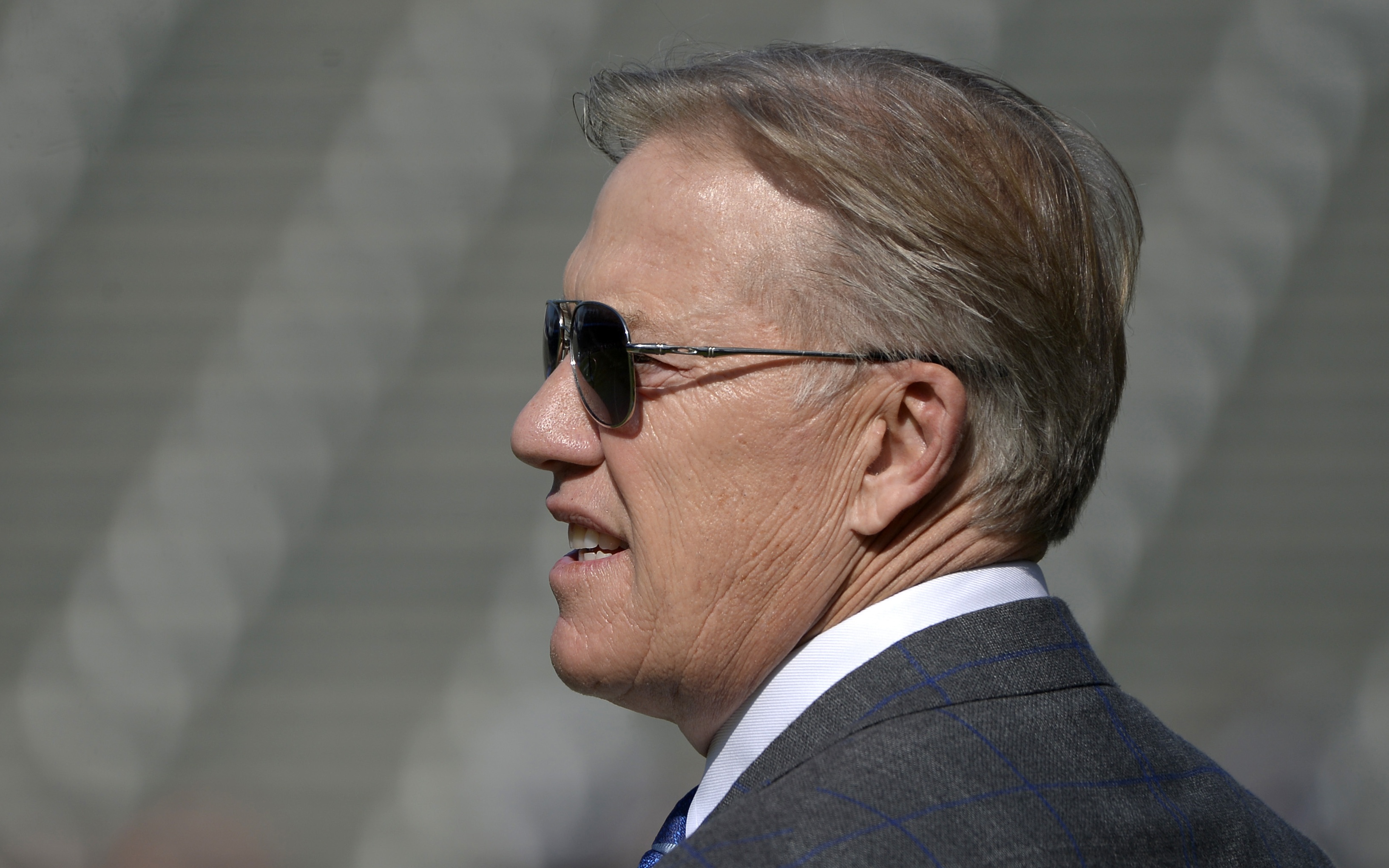 John Elway is wheelin' and dealin' like he still owns car dealerships in Denver.
"What will it take to get you to take this journeyman QB off my hands?" Elway, probably, to Washington.
The "Duke" is on top of his game once again, possibly like we haven't seen since back in 2012, the year he landed Peyton Manning and traded away Tim Tebow.
Back then, Elway was digging the Broncos out of a deep hole which was created by power-hungry Josh McDaniels. He had to make all the right moves in free agency and a few smart ones in the draft, leading Denver back to the Super Bowl only three years removed from their dismal 4-12, 2010 season.
The quarterback who had 47 game-tying or winning fourth quarter comebacks is trying to bring his Broncos back once again. The only difference is, this time, Elway is the one who put Denver in a deep hole.
But, he's already making all the right moves to help the Broncos bounce back, and quickly. In fact, fans should be excited for 2019 because their orange and blue will be back in the playoffs for the first time in four years; you heard it here first.
First, he traded for Joe Flacco. OK, maybe not a sexy pick-up, but a serviceable, veteran quarterback who has a great playoff record (10-5) and has not only won a Super Bowl, but a Super Bowl MVP too. Then, after acquiring Flacco, Elway was able to trade away Case Keenum yesterday, after a terrible season in the Mile High City. Elway not only added a sixth-round pick to his arsenal, he got the Washington Redskins to pick up some of Keenum's salary, too.
That move was massive. Fans were questioning why anyone would trade for Keenum, and yet, the Duke made it happen and secured another $6 million in salary cap room for 2019 that he can play with immediately, on March 13. $6 million is enough to sign a starter at a lot of positions, or sign a starter and a backup, depending on who it may be.
Staying with quarterbacks for a minute — the bane of Elway's existence as an executive — the Duke now can continue his hot streak with signal-callers and not make a desperation pick for one at No. 10 in next month's draft. Instead, Elway and the Broncos should forget QB and go after a linebacker; specifically, Devin White.
Nothing against Drew Lock, Dwayne Haskins or Daniel Jones, but any of them would be a reach for the Broncos at No. 10 overall. White, instead, would be a great value as a potential superstar to lead a destructive defense under Vic Fangio for years to come.
Before the draft, though, Elway has a lot more work to do. And considering how much he's already done in the lead-up to free agency, there will be another splash signing or two in the next week.
Outside of the quarterback trades, Elway's shaping the team seemingly every day. Emmanuel Sanders and Derek Wolfe will be retained, and it's likely Shelby Harris will be tendered, almost guaranteeing he doesn't leave in free agency. The Broncos front office is also in talks with Chris Harris Jr. as they look to keep him in Denver for his entire career. Each of those players are crucial to Denver's 2019 playoff aspirations, and each were a smart move to keep them on board.
And who he's cut has been equally as brilliant.
Darian Stewart not only seemingly lost a step recently, but he looked to be battling a shoulder injury last season. Simply, he was burned on multiple occasions and missed more than a handful of tackles (12) as the 77th-best safety in the NFL last year. The Broncos can now either promote Will Parks to a full-time starter or go after a superb free agent class of safeties like Adrian Amos, Landon Collins or Earl Thomas.
Similarly, Brandon Marshall was a stalwart in the middle of Denver's defense, but the time to move on from him to someone younger was now, with Fangio's schematic change. Ironically, Fangio's defense utilized a former Broncos linebacker in Danny Trevathan the last few years and Trevathan excelled. Now, Elway and Co. need to go find a do-it-all linebacker in free agency.
C.J. Mosley will cost $9.7 million per season, likely, and he should be the No. 1 target on Elway's free agency board. Mosley is a stud, coming off his fifth season as a tackling machine who can stop the run or play in pass defense against tight ends, too. Pairing him with White would be a dream scenario for the Broncos which would immediately push the team back into the top-five in the league on defense.
And one key, diamond-in-the-rough player Elway drafted which he can't let slip away is Matt Paradis, the embattled center and anchor of that offensive line. The Broncos are looking to re-sign Jared Veldheer at right tackle, even after he struggled mightily last year, but more important is keeping Paradis around and seeing if Mike Munchak can improve the team's best offensive lineman.
Elway's moves so far this offseason have been brilliant for the Broncos. He's cut the older players who were set to make big bucks, opening the door for a new, younger generation of defenders to come in along with Fangio and defensive coordinator Ed Donatell.
Considering he's already made two massive trades, this offseason is almost certainly going to continue to be fun for Broncos fans. If Elway can make splash signings at linebacker, corner and safety — and believe he will try to do just that — the Broncos will be back in the playoffs in 2019 and they might even contend for a Super Bowl.